I may receive a commission if you purchase through links in this post. I am not a doctor; please consult your practitioner before changing your supplement or healthcare regimen.
50 Best Paleo Snack Foods shares specific lists of which foods to grab when you're hungry — that are Paleo and truly healthy. Categories include: As-is Natural Paleo Foods (like fruits and veggies), Homemade Paleo Snack Recipes and Paleo Snacks to Buy. I also share my personal Top Picks (7 Best Paleo Snack Foods to Buy) and Paleo Snacks for Kids.
The Paleo diet involves eating meats, fish, vegetables, fruits, nuts and seeds. It eliminates grains, legumes, dairy products, sugar and highly processed foods.
Many Paleo foods may also be appropriate for other wellness diets, so I've indicated below which recipes and products are also AIP compliant or Keto.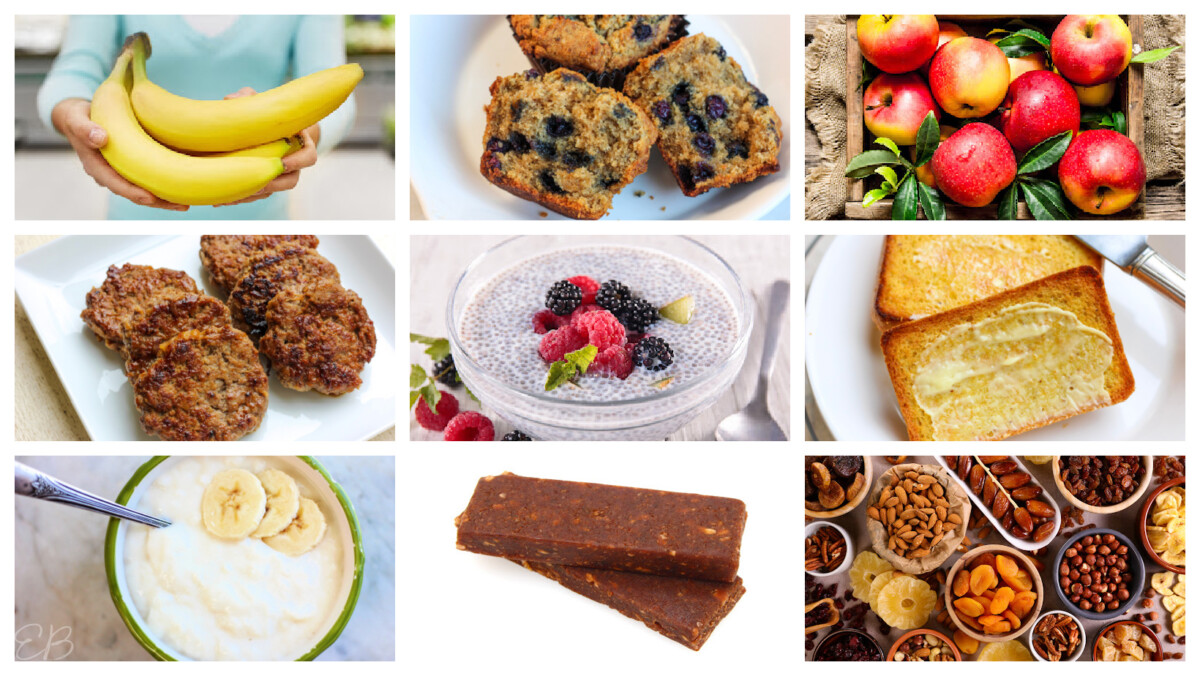 New to the Paleo diet
For many, the road to health's first step is eliminating processed foods and sugar. Homemade, whole foods are the best. Factory made foods always come at a cost. They can't nourish the way fresh, real food does. And processed foods contain ingredients that are inflammatory; they cause disease.
But yes, this way of eating can be challenging, and even inconvenient, especially if you're used to grabbing food quickly that's ready to eat!
When you can't make everything and you're switching to a real food diet you may feel you need foods to replace the dry cereal, chips and convenience foods you used to eat.
It helps kids to transition and it helps you to have foods to grab, while you're still figuring out what to make and how to make it and how much time you have to make your new meals.
For everyone doing the Paleo diet
Whether you've been doing a Paleo diet for a while or you're new to this way of eating, this post shares some quick and healthy snack ideas to keep you on track.
The biggest challenge? Even snack foods that seem healthy have snags: most of them aren't organic, and if they are, they often contain vegetable oils or are sourced from farms that aren't Paleo at all (meaning, factory farms where the animals are not raised in natural ways, and the land is abused).
Why organic is so important when you want to eat healthy
Glyphosate is the main chemical herbicide and pesticide used on crops. Unfortunately, our bodies detox glyphosate through the same pathway needed by the liver to detox other toxins. Just like a highway with too much traffic, if that pathway is bogged down, our body has to hold onto those toxins.
In our current toxic world, our bodies are fully bogged down. Detox needs facilitating, not slowing down.
Buying organic relieves our bodies of one major source of toxins. We need toxins going out, not new ones coming in.
May these lists help you with that process!
Best Paleo Snack Foods
As-Is Natural Paleo Foods
Fruits — berries: fresh or frozen, apples, bananas, grapes etc.
Vegetables — celery, cucumbers, carrots, jicama, lettuce (great on its own to munch on, or fill with meat/tuna) etc.
Nuts and seeds
Dried fruits
Avocado — great on its own with a little sea salt or vinaigrette
Olives
Homemade Best Paleo Snack Recipes
Hard-boiled eggs (Keto) — Here's how to do it perfectly.

Although they're not grab and go, when you need an at-home snack, also: omelettes and scrambled eggs make good fast snacks, high in protein.

Guacamole with veggie sticks (AIP and Keto)
Trail Mix — Buy your own dried fruits, nuts, seeds and optional chocolate chips (Fair Trade only), and mix together yourself.
Medjool dates cut open, pits removed, stuffed with nut or seed butter
Granola (Keto) — Try this with Three Trees non dairy milks or Homemade Paleo Milks (like Macadamia Nut Milk or Avocado Milk).
Fruit Leather or Winter Squash "Fruit" Leather
Gummies (like: Cranberry, Any Juice or Herbal Tea) (AIP)
Coconut Yogurt (AIP and Keto)
Tiger Nut Yogurt (AIP)
Smoothies (AIP)
Nut or seed butter with banana, apple slices, celery or carrot sticks; use Tiger Nut Butter for AIP; use celery with almond butter for Keto. (Or Fermented Almond Butter.)
Paleo bread — with optional nut or seed butter, real butter for those who do a little dairy, coconut oil, honey, avocado or meat on top. So many recipes to meet your specific needs:
Chia Pudding or Basil Seed Pudding/Yogurt Pudding (Keto)
Quick Waffles – Like Paleo breads, these recipes can be made ahead of time and stored in the fridge or freezer, so they're ready for quick snacks. Pop in the waffle iron to reheat, or in a toaster oven. These batters can also be made ahead of time and kept in the fridge, so you can cook up a fresh waffle any time with no prep. Waffles do not need to be topped with syrup: eat them plain out of hand, or top with non-sweet toppings. We do this all the time, so fast and nourishing.
Paleo Pancakes (egg-free)
Korean Pancakes — These are great when you need a high protein savory snack.
Healthy Brownies: Apple Carob Brownies (AIP)
Healthy Cookies
Muffins — So many to choose from!, and many of the ones linked to below are egg-free and nut-free, for those who are sensitive to eggs and nuts.
Tortillas (AIP) — with Paleo deli meat and lettuce or avocado inside
Plantain Taco Shells, soft (AIP) — These are great by themselves or wrapped around meat and/or avocado, with sea salt
Tostones (AIP, not the sauce)
Meat Patties: We love these Beef & Apple Breakfast Sausages (AIP and Keto) any time of day, and they're great eaten cold out of hand.

Plain burgers are also a great snack. Just form ground meat into a patty. Sprinkle with sea salt as it cooks, and fry it up! Delicious any time of day. Fast and healthy.

Green Banana Fries (AIP) or Cassava Fries (AIP) — If you need a special munchie treat that's much healthier than French fries, try one of these.
Cauliflower "Popcorn" — This is really just Herb-Roasted Cauliflower (Keto), but it's SO good that you'll want to snack on the whole pan, and yes, it's better than popcorn. So if you like snacking on veggies, this recipe is a winner. The same thing goes for Roasted Brussels Sprouts (Keto) and Roasted Caramelized Delicata Squash Slices. (all AIP)
Best Paleo Snacks to Buy
For those of you who love to buy and try new packaged foods — hoping to find the next gem for convenient snacks — I've ranked my 7 favorites here at the top!
I've singled out these products because most Paleo snacks aren't as healthy as they seem.
What I dislike as a consumer is:
how many snacks aren't organic — Organic is KEY when eating Paleo. Why? Because the main toxin used for pesticides, glyphosate, impedes detox pathways. We can't do better for our bodies while still consuming pesticides. Our bodies need to detox. So I've ranked the few rare products that are organic or that do not need the organic label because of how they're farmed (as good or better than organic).
that so many of them contain vegetable oils — Just start looking at the ingredients, even on the packages of organic potato chips, and you'll see; it's very hard to find snack foods made with healthy oils. (To be specific here, sunflower and safflower oils are not Paleo. They are inflammatory vegetable oils that should be avoided.) Safe oils to look for are avocado oil, coconut oil and olive oil.
when protein sources aren't sustainable or cruelty-free — For this reason, I have never purchased or eaten an Rx Bar. Egg whites raised in a chicken factory farm are truly fast food and should be avoided. The same goes for collagen without any information on its sourcing. Animals raised in factory farms are given antibiotics, not fed a decent diet nor treated with consideration. The farms then pollute our waterways.
My TOP PICKS for Best Sourcing and Healthiest Ingredients in Paleo Snack Foods
7 Best Paleo Snacks to Buy:
1. Paleo Valley Beef Sticks — Grass-finished beef (they also have a turkey stick) raised on small regenerative farms, this company also offers some great pricing with subscription boxes and a discount on your first purchase from them. We order these in bulk, and they're our first pick for grab and go snacks. (Keto)
2. Paleo Pre-cooked Sausages — We buy the Turkey Breakfast Sausages by Applegate Farms (found in the frozen foods section). They need to be fried up or baked, even though they're fully cooked. If you need meat in a hurry for snacks, make them ahead of time, or make more than you need each time you cook them. Leftovers are great cold/room temp. So whether at home for a snack or running out the door, these products work well for real food in a hurry. (Look at specific sausages to determine which are AIP or Keto.)
3. Niman Ranch's Deli Meats — There's nothing like protein for a good snack. Niman Ranch's Roast Beef, Pastrami and Corned Beef are all excellent. And that's coming from a Jewish girl who grew up going to great delis. These meats are terrific on their own. You can throw a whole package in a backpack or purse if you have to, or make a sandwich. I most often eat the meat inside lettuce for an easy lunch, and my son eats it plain. (Keto)
4. Bearded Brothers Organic Energy Bars — Choose the variety pack or from a selection of individual flavors. All of the 5 ingredients are organic. This is the only Paleo energy bar that delivers on the high standards a Paleo bar should have.
5. Dill Pickles — These were a favorite snack for me as a kid, and they're still a really easy natural food to buy and eat when you need something satisfying and ready. Look for the salt brined pickles in the refrigerator section of your grocery store. If they're probiotic, it's not as important that they're organic. (AIP and Keto)
6. Unsweetened Dang Coconut Chips — Be sure to get the unsweetened ones. Coconut is one of the only crops that does not need to be organic. We have friends who traveled to Thailand to investigate coconut farms. Conventional and organic crops grow side by side, and no pesticides are used on either, as they're not needed. (AIP)
7. Barnana Organic Plantain Chips — Made with coconut oil and organic plantains, this treat has just 3 ingredients and is a good source of potassium. Honestly, just eating a banana (and having some Electrolyte water if you're using a lot of energy) is a better choice, but when you need a packaged snack, this is a decent choice. (AIP)
More Paleo Snack Foods to Buy
These guys are not necessarily my top picks, but they're still good Paleo options:
Beef Jerky (like Chomps) or meat bars (like Epic), check labels for Keto compliance.
Beef hot dogs, like Applegate Farms brand (Keto)
Pork rinds (AIP and Keto)
Canned tuna or Tuna in vacuum sealed pouch (AIP and Keto)
Sardines (AIP and Keto)
Applesauce, unsweetened (AIP)
Sprouted nuts or pumpkin seeds (Keto)
Sprouted Almond Butter or other nut or seed butters — Check labels, as some of these have added oils and/or sweeteners.
Seaweed Snacks (AIP and Keto) — Always check the ingredients for which oil is used.
Fruit leathers (AIP, check ingredients)
Snack food I don't think are Paleo and that I avoid
I already mentioned one of these, but here's the short list of packaged foods I avoid. All of them either have bad sourcing of ingredients, or the ingredients themselves are not healthy. Marketing makes them seem good for you. But just because something is better than fast food doesn't make it a good choice. Paleo means no processed foods, no vegetable oils and foods that our ancestors would have eaten, soo… these do NOT make the cut:
I avoid:
Rx bars – This company is making bank because consumers don't know that conventional egg whites are not kind or Paleo. Additionally, conventionally grown almonds are used which contain pesticide residue, best to be avoided (more on almond butter here), plus most cashews have major mold issues. Also concerning Rx Bars, egg whites eaten alone deplete the body of Vitamin B1. While you may recognize all of the ingredients in these bars, they are full of pesticides, come from animals treated and fed poorly, and they contain mold.
Bulletproof Collagen Protein Bars – These are disappointing on so many levels. Most importantly, they contain vegetable oil and conventional cashews, which rank very high in mold. Money-making over health with this product, in my opinion. Lastly, they contain inulin, which has now been linked to liver damage and liver cancer.
Sweet Potato Chips — Large amounts of vitamin A are dangerous to our health. Eaten with fat, the vitamin A is even more dangerous. While most sources will tell you differently, from my personal experience with depression and histamine overload (MCAS), plus subsequent exhaustive research and final wellness, I would caution anyone away from sources of high vitamin A. This also includes kale chips.
Vital Proteins Collagen Powder (and any other products by this company, which keeps expanding its offerings) — Vital Proteins is owned by Nestle, who still uses slave labor in West Africa.
Bread baking mixes, including Paleo muffin and pancake mixes — I have yet to find a mix company that cares about organic or sourcing, so with these "Paleo" mixes you get the cheapest ingredients that drain our earth's resources and a "healthy dose" of pesticides for your body.
Nut and seed bars with conventional nuts, seeds and fruit — These are all heavily sprayed crops. (Examples include Lara Bars and Thunderbird Bars.)
Don't fall for these marketing tricks
Lastly, companies love to choose wording that makes their products sound healthy, when in fact, they are not. Avoid products that use certain phrases to try and win your business:
Non-GMO — MANY foods are not genetically modified. Great, but this does not mean they're organically grown. Avoid foods that say "Non-GMO" but that still aren't organic. They are full of pesticides. This includes almost ALL the products on the snacks aisles of grocery stores. Look hard at labels to see which ones are actually organic.
Grass-fed or sometimes even Pasture-raised — Companies are getting sneakier and sneakier. Look for meat and collagen products that are Pasture-finished or Grass-finished, and look for more updated terms like Regenerative Agriculture.
Most asked about Best Paleo Snack Foods
I'll conclude this post with the Paleo snack foods readers ask about the most often:
Best Paleo Beef Jerky
Best Paleo Snack Bar
Best Paleo Snack Mix
Find optionally sprouted, organic nuts and seeds, add dried fruit pieces and Fair Trade chocolate chips. Choose the nuts, seeds and dried fruits you like best. If you're looking for the healthiest options, I consider macadamia nuts to be the healthiest nuts and pumpkin seeds to be the healthiest seeds.
Best Paleo Snacks for Kids
Beef sticks, fried up breakfast sausages, Niman Ranch deli meats, yogurt, gummies, whole fresh or frozen fruit, raw veggies, smoothies, bread or muffins (homemade recipes)
You can Pin Best Paleo Snack Foods here: