I may receive a commission if you purchase through links in this post. I am not a doctor; please consult your practitioner before changing your supplement or healthcare regimen.
My Exact Diet & Supplements for Vitamin A Detox shares with you what I did first and what I do now for a low vitamin A diet. I share my own progress and what other members of my family experienced. And, most importantly, I tell you exactly what I eat each day, which many of you have said would be helpful.
This diet likely takes about 3 years to allow the body to detox vitamin A, and the process has been streamlined a lot since I began.
As always, please see Dr. Smith's forum for deeper research and insights, or to have a doctor's help with mineral analysis and blood testing. Or, tap into Grant Genereux's blog to read his latest insights and observations. Both forums offer community support where you can ask questions and read dialogue on topics.
Diet & Supplements for Vitamin A Detox: The first thing I did
When I started the vitamin A detox diet, I had to first remove all the supplements I was taking that contained Vitamin A. I also looked for and removed my supplements that contained precursors to Vitamin A or compounds in the same family, such as carotenoids and retinyl esters — from whole food vitamins and organ meats.
With taking out unsuitable supplements, I needed to make sure my body still had what it needed, certain B vitamins, for example, and minerals.
This article outlines which supplements I now take to support my body and the detoxification of Vitamin A.
Supplements I stopped taking
Essential oils: For the first six weeks of the diet, I was working to overcome a histamine intolerance. I had done a lot of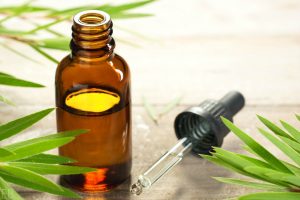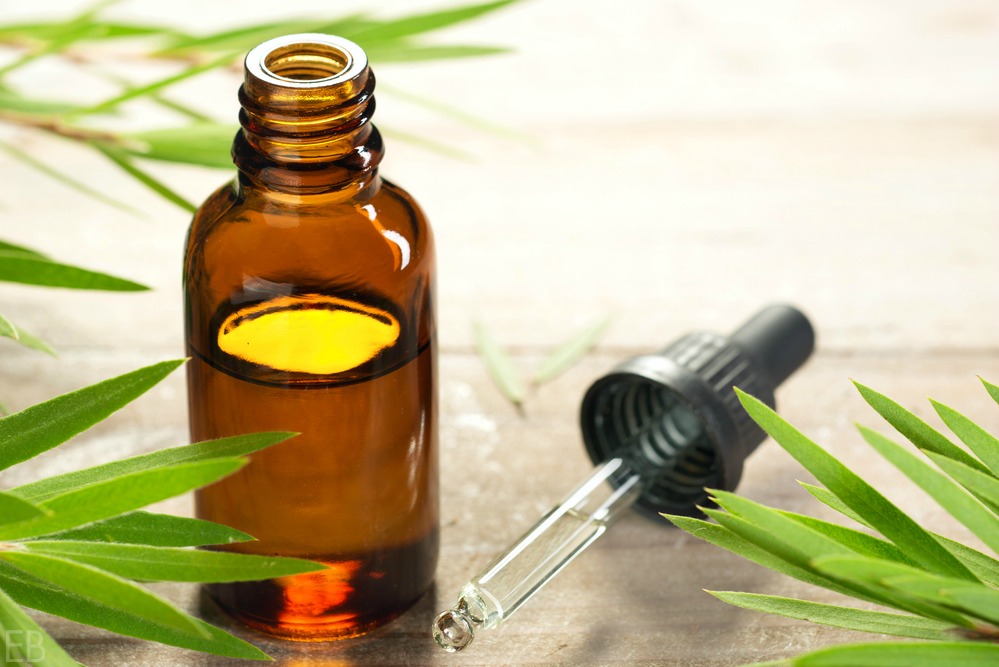 research to decide my strategy. In addition to doing the low A diet, I took tea tree oil internally with a carrier oil. (This is not generally allowed on the diet. It was something I decided to do on my own.)
When that process was over, and indeed I had overcome MCAS and my histamine intolerance, I stopped using all essential oils, due to their carotenoid content, except the 3 herbs allowed on the diet that have corresponding EOs: rosemary, cloves and mint. Now, I no longer use any essential oils.
I also stopped taking liver pills, multi-organ pills, vitamin D, glutathione, a B complex, a mineral complex (more recently), iodine, a variety of supplements I used for my histamine intolerance, alpha lipoic acid, a variety of amino acids, probiotics — and B12 shots about 2 years into the diet, when I no longer needed them.
My supplements now for vitamin A detox
As each body is unique, the supplements I list here are definitely not all ones you should consider for yourself. These are the supplements that I personally have found helpful for my body:
Vitamins B1 and B3 — I buy the NOW brand of both of these, because they're clean and inexpensive. But recently, I started taking the TTFD form of B1 (here) to see how it might benefit my digestion. I do think it's worth considering for anyone taking B1. (Some on the diet also take B2, and others may include more based on testing.)
Zinc — I have recently increased my dosage on this, with seemingly great benefit. It's helping me to sleep better and have better digestion. (I do not take more all at once, but the same dosage more often.)
Lactoferrin from Dr. Smith for liver health: helps repair bile ducts and liver injury, and encourages epithelial cell growth. Start at a very low dose, as it can flare up old symptoms. (When you buy it, look for the more detailed information on how to take it.)
SunFiber — For best regularity.
TRS — This nano-particle zeolite spray helped me detox so much excess estrogen that I was finally able to get off of Calcium d-Glucarate (needed for excess estrogen issues). TRS has also been amazing for detoxing my brain. I won't go into all of the details here because there isn't room, but I'll write more on it at some point. TRS detoxes heavy metals, plastics and all kinds of toxins, super gently but noticeably! (You have to buy it through a distributor, so I became one. You can get it here. You'll need to click the Shop Now button. I buy the three-pack to save money, and the company recommends doing the spray for 6 months minimum to see various effects from the beginning and then as you continue. Start with 1 spray daily, and work up to 2 in the morning and 3 at night.)
Vitamin D from my sun lamp (I have the Fiji model from this site.)
To support digestion: Serrapeptase (this is taken on an empty stomach or 2 hours after a meal and 1 hour before eating) and/or digestive bitters. Serrapeptase really helps to digest beans, if that's a struggle for you. But, it must be taken as directed above.
Unique to me for hormone balancing pre-menopause — DIM and Black Cohosh. I got off of Calcium d-Glucarate as soon as I could due to Dr. Smith's recommendation to not take any calcium-based supplements.
Most people starting out on the diet are recommended to also consider taking molybdenum. It seems to mess with my mental health, so I stay away from it, at least for now and until I do testing. Best choice is to do testing with Dr. Smith to see what your body needs.
Gentian
Perhaps the only supplement our family used that is unique for this diet was our digestive aid, which is homemade Gentian Bitters. This tincture is a deep yellow color, which should make any of us hesitate to take it. And yet, it seems to have helped me more than most other supplements over the years.
Not only does gentian root tincture aid digestion, one study shows its ability to repair the body on a cellular level. I can only attest to my own personal experience with this bitter herb.
Dr. Smith introduced lactoferrin this last year, and I was able to increase my dosage pretty quickly to a full capsule I think because of the liver benefits of taking gentian all these years.
I don't need Gentian very often anymore, partially because I now take Serrapeptase. But, of course, my long term goal is to not need any digestive aid.
I get a rash within one day when I eat any foods with vitamin A or precursors of it, and gentian has never caused this reaction, so it may be fine.
Two stages of our diet
Below, as I outline what we eat on this diet, you'll see we've done two stages of the diet:
A low vitamin A and low aldehyde diet
We added in medium oxalate and low salicylate, to see what added benefits it would have. This is the diet we're doing right now.
Once I considered oxalates that still existed in our low A diet, I felt it would be good to reduce them to watch for the benefits. I believe more humans should seriously consider the toll oxalates are taking on their health, whatever their diet.
How my family reacted to a low vitamin A diet
I have outlined my symptoms, but also my family members', because each of us has had such striking reactions to detoxing Vitamin A. About six weeks into the diet so much had happened that I found this article was the best way to keep track.
My own reactions and improvements
Within the first two weeks of going low vitamin A, I saw dramatic improvements: better mental health and the chronic skin rash on my face went away.
Had nausea daily for at least a week and then off and on in the weeks that followed.
I started the diet with chronic intermittent blurred vision in my left eye (like a cloud that came and went). This continued to come and go until week 6; then it was gone until I added more oxalates into my diet, without meaning to.
Shortly after week 2, cystic acne and bladder urgency (I have a history of IC) developed.
At about 6 weeks, I got a serious kidney infection. I was able to avoid antibiotics my using Allimed and tea tree oil (here's how). This was a painful experience.

Interestingly, my kidney infection was a staph infection, not e-coli, which it usually is. The count was >100K. So a major staph infection in my kidneys, bladder and urethra. I find this interesting because staph infections are usually on the skin. Another skin link to Vitamin A detoxification. (Oxalates may also play a role in this infection, as I believe I initially went pretty low oxalate all at once on the diet, without realizing it, which can cause kidney problems).
Other symptoms included painful urination and blood in the urine.
Allimed is garlic-based, so not allowed on the diet, and it was only preventing the infection from getting worse, not resolving it.
My doctor had me take 2 rounds of different antibiotics, which I hadn't done in about 30 years. I accepted her suggestion because the infection was dangerous. Neither antibiotic helped as much as the Allimed.
So then I put myself on high dose colloidal silver (here's how). That worked! By three weeks in, the issue was completely resolved. Colloidal silver is our go-to remedy for many applicable conditions.
Kid 1
Skin breaking out within the first week, followed by depression week 2. Both of these normalized, but this child stopped being on the diet because she lives abroad in a situation where she can't control her diet, for now.
Kid 2
History of yellow skin on head and flaky behind the ears: Both got worse week 2. Then all got better! (Later, probably my fault in reintroducing certain foods (?), his flaky behind one ear got worse again.)
Nausea and vomiting at breakfast time during the first week of the diet. (History of appendicitis and gall bladder/liver issues.) Took gentian for liver, gall bladder and digestion support and ginger tincture.
Kid 3
History of hyperactivity and pessimism: Both of these symptoms worsened intermittently. Then, as I'll talk more about below, we saw major improvements in both of these areas!
Husband
Boils, one on his bum and one as a stye on his eye that lasted at least 3 weeks. Our ND said this was likely vitamin A detoxing. Amazing. I used homeopathics to help them rupture and resolve as quickly as possible. The one on the bum responded really well to homeopathics. The one on the eye just needed longer and took a full 3 weeks to run its course.
Boils

Actually, most of us got boils!
4 out of the 5 of us got some kind of a boil! Very strange and surprising to us. I also got one on my inner eye lid like my husband. One of our kids got one on his bum, and one on a leg. Our N.D. told us this was vitamin A pushing itself out. I haven't met anyone else on the diet who's had this happen, so it's hard to say. Amazing that we all got this symptom.
Have any of you had this symptom on the diet?? Please comment below, if so.
Our current diet after over 2-1/2 to 3 years on the diet
Our setback — aldehydes
My one BIG mistake on this diet was reintroducing aldehydes, without meaning to. I totally forgot about them in the midst of having a super busy life.
Basically, we were feeling so well that I added in kombucha, then a little more kombucha, then chocolate chips on our overnight oats. We were also eating oat yogurt and other fermented foods and sourdough bread. We seemed fine, but then gradually rashes started developing. This oversight was a big mistake that slowed our progress and increased mild symptoms, mostly skin related.
I started having a red scaly rash around my eyes. My youngest son got a red blistery rash around his nose. And our oldest son had a rash behind his ears.
I went back to the basics of the diet to see what I was doing wrong and realized my mistake.
So the big change we made after 2 years on the diet was to "go back to the beginning", and make our diet simpler again.
I removed all fermented foods, chocolate and most lectins from our diet. And, BINGO, they were the problem.
Our properly fixed diet
After re-removing aldehydes, this was a snapshot of our daily diet (and this would be a fine example to follow):
Breakfast: Parsnip Waffles and a big serving of meat, usually grass-finished burgers (oftentimes 1/2 pound burgers for my sons and husband), but sometimes other meats like organic turkey thigh, wild red meat (my husband hunts) or occasionally clean chicken and apple sausages or Applegate Farms' turkey breakfast sausages. We also ate oatmeal for breakfast, sometimes Buckwheat Porridge, and ate a lot of my other waffle recipes as well: Rice and Beans Waffles and Oatmeal and Beans Waffles.
Lunch: Usually leftovers from dinners or breakfasts. Sometimes I bought Niman Ranch deli meats, like Corned Beef, and it didn't seem to be a problem. We also ate a lot of peeled cucumbers, peeled apples and berries with lunch and for snacks.
Dinner: All different cuts of beef: stew meat, short ribs, steaks, ground beef, prepared in various ways. Chicken thighs and whole chickens. Once a week, white fish that's low in fat and very cleanly sourced: Petrale sole or cod, and occasionally wild sea scallops. Veggies: We ate a lot of parsnips, asparagus, cucumbers and green beans. Some romaine lettuce and peeled zucchini. White rice, white rice noodles, Jovial brand rice pastas, sprouted brown rice, baked potatoes, boiled and fried cassava root.
An outline and list of our diet for vitamin A detox
These are the options (in list form) from which we eat in an average day:
BREAKFAST
We always eat a big breakfast. We eat a big portion of meat first and follow it with a delicious carb dish:
big thick juicy grass-finished ground beef patties or organic turkey thigh patties
soaked oatmeal or hulled barley porridge — toppings: berries, maple sugar, oat milk, small amount of heavy cream or butter for the boys; I now eat my oatmeal and barley savory, with no sweetener. I use a little cream, a little oat milk and good salt. It's actually wonderful, and I enjoy it more than when I used to use sweetener on it. I find it more satisfying! A great lesson.
Bean and Oat Waffles or Rice and Beans Waffles — toppings: berries, maple syrup, butter for the boys. I put on only scant butter and sea salt. Some days I use 1 to 2 teaspoons of maple syrup or a little sprouted pumpkin seed butter. To go without syrup, I cut my waffle into sections and eat it like toast.
LUNCH
We keep lunches really simple, so I only cook 2 meals a day, and the kids learn to fend for themselves some of the time.
leftovers
more fresh meat patties
lettuce, cucumbers, peeled apples
baked goods, leftover rice or hulled barley
Lately, I cook a big pot of hulled barley each morning. The boys can have a waffle or barley for breakfast and the other at lunch time. I leave the waffle batter out for them. They need lots of carbs.
DINNER
I usually make a nice dinner, but sometimes it's also pretty simple, depending on how much time and energy I have. For example, my family loves green salads, but sometimes I just peel and slice cucumbers to provide a fresh veggie. I never let making meals increase my stress levels.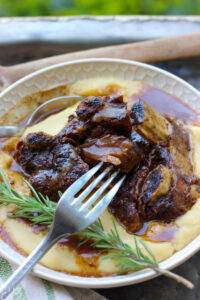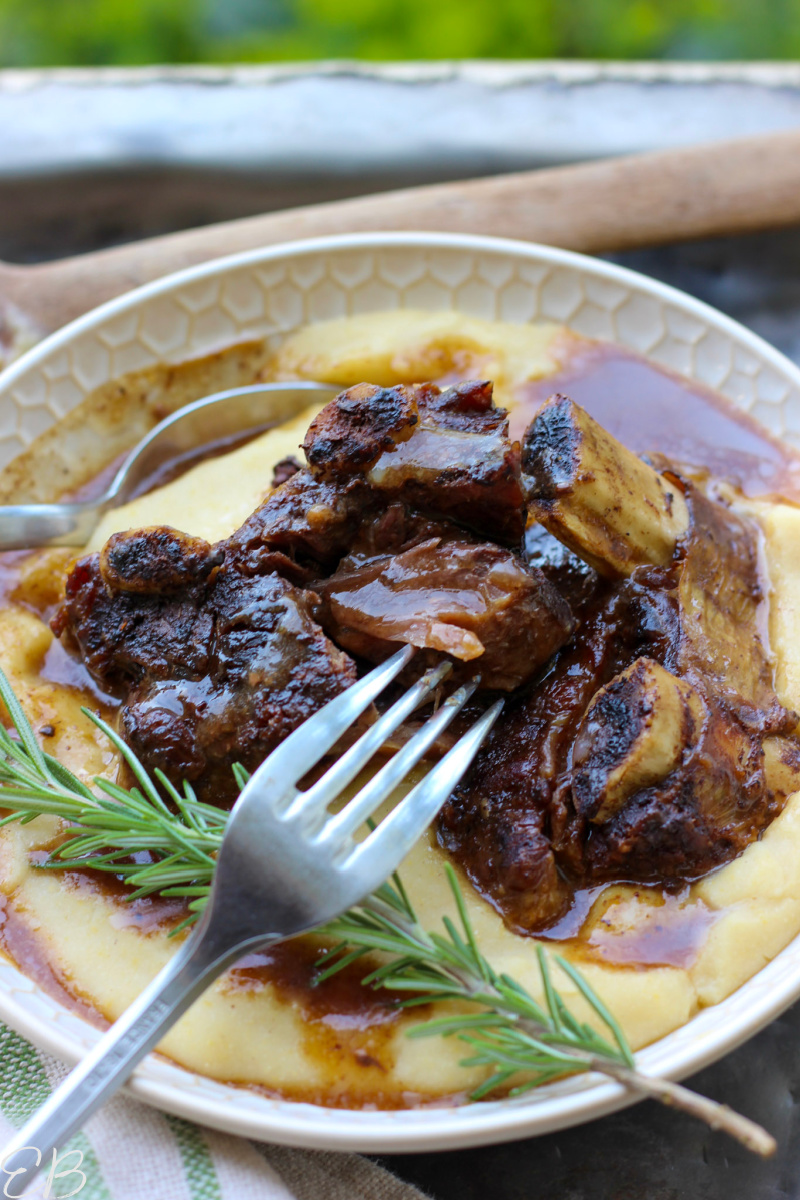 That priority comes first: Low stress cooking and eating is an important key to wellness.
— MEAT OPTIONS
beef or wild red meat/game — I make short ribs, stew, soup, pasta with ground meat, stir fries, tamales (recipe coming) and more
chicken thighs or whole roasted chicken
ground turkey thigh made into meatballs or hash (like this one but without the onions and sage; you could sub in mushrooms or another VAD diet veggie, plus rosemary)
white fish, sauteed or baked
— CARB OPTIONS
beans — types of beans according to the Eat Right for Your Blood Type insights to reduce gas (This and many other tips come from Dr. Smith. If you support his work by becoming a member, he also has more information on which probiotics to use for your unique body that might help to reduce gas, bloating and digest beans better.)
white rice, rice noodles and white rice flour (ideally in lesser ratio to beans to protect B1 stores)
Millet and Brown Rice Ramen by Lotus Foods — These are good if you can tolerate millet. I make a rich meat stock and serve the noodles in the stock with various meats on top, mung bean sprouts and sometimes cooked veggies in the stock.
sprouted brown rice, Jovial rice pastas
oats
hulled barley — I cook it in the Instant Pot on the Manual setting for 23 minutes. Ratio is 1:3, grain to water. We all love it and digest it well.
masa and hominy — This is our latest discovery, and we just love it. Here's a recipe for Chickpea Polenta with Masa that tells more about what masa is and why it's so much gentler than corn.
— VEGGIE OPTIONS
You may or may not tolerate all of these:
parsnips (lots of fiber)
peeled potatoes
peeled zucchini
artichokes, if not fresh, then frozen or canned, well rinsed of citric acid
mushrooms (not shiitake)
green lettuces (We eat romaine, butter and iceberg, all organic of course.)
peeled cucumbers
green beans
asparagus
water chestnuts
celery
mung bean sprouts
— SNACKS AND CONDIMENTS
berries
peeled apples
grapes
raw cream — We limit this to 2 tablespoons daily per person, or close to this. Sometimes I cheat, but I do think it makes a difference. Too much fat complicates the detox of vitamin A.
oat milk (Malk brand)
occasional nut milk, but not often due to PUFAs
odds and ends baking/cooking ingredients: psyllium husk powder, salt, baking soda, coconut sugar, honey, maple syrup, refined coconut oil, Kerrygold butter, refined avocado oil, apple cider vinegar, tapioca flour, occasional egg whites, balsamic or rice vinegar, very occasional Dijon mustard, coconut aminos, black pepper, ginger root and ginger powder, dried rosemary, dried dill, dried mint, certain nut and seeds, including chestnuts
— DESSERTS AND TREATS
Too much sweetener or fat isn't recommended, but I do love to bake and feed my boys treats, snacks and plenty of carbs.
This muffin recipe is a great one for occasional treats. This is a great cake recipe.
HERE are all the vitamin A detox diet recipes I've created and published so far.
The emotional side of being on this restricted diet
My husband and the boys will hit 3 years on the diet in September. I hit 3 years in April.
My goal with this section is to be really honest. While there are some admirable souls who can eat REALLY SIMPLY on this diet and be content, I know a lot of you want to know what it's like to be on this diet with kids who are little picky … or with your own personal limitations.
Compromises
For the first 2+ years on the diet, the compromises I made were so my boys would be happy but still make progress. They definitely have pushed back and "fought" me at multiple junctures, wanting more foods or wanting to be done with restricted diets in general.
As a mom, I don't actually like restricting their diet. But I also see that while I have them in our home (my 18 year old will be off to college soon), this is my one/last chance to get them as healthy as possible. So, I give them pep talks as often as is needed and remind them of the progress we have made, and the progress we have yet to make — symptoms I'd like for them to no longer have.
No diet can be completely free of vitamin A or the compounds that limit its detoxification. So our goal is to minimize these foods as much as possible while still enjoying life and food.
If you are that rare person that can do a super restricted diet without any compromises, that's better.
Which foods
Our compromises the first 2 years on the diet were simply: Applegate Farms hot dogs, Niman Ranch deli meat (certain ones), lots of berries, dates and raisins, generous amounts of maple sugar on their oatmeal, tapioca or rice puddings, and a decent amount of butter or cream on occasions — like homemade ice cream occasionally.
None of these compromises seemed to make any difference at all to their bodies. I personally am more sensitive. I did and do include very little sweetener in my diet, if any. I eat no fruit and limit carbs like tapioca. And I limit my butter and cream.
As I'll discuss now, we no longer eat hot dogs or any deli meat, but they also didn't seem to bother us. And we pulled out other foods as well if they were high in oxalates or salicylates.
Low oxalate and low salicylate
Recently, we also decided to go medium-low oxalate and low salicylate to see how the combined diet would help some of our remaining symptoms. And we've seen results within the first weeks: skin, mood, lungs and joints.
Re my lungs, I've had a pre-existing condition there since I was 18. Within the first few days on this diet, I saw healing in my lungs…!
Joints: Some improvement in my big toe, that's swollen and a little painful (low key gout). Big improvement in my wrist and right hand/arm where the radiation from my old lap top caused some problems.
Son 2: Still no improvement in the stubborn rash behind his ear. This rash seems to be affected by lectins, but it's only gone away once, and that was when we first went on the strictest low A diet, and I can't now seem to replicate that healing for him. Nor does he like my experiments, or I'd do more! 😉 This son's skin has improved in other ways, though, on low ox and low sal — a better complexion with less acne. (I think he's going to let me go back one more time to our initial low A diet, very low lectin, to see if it helps his ear.)
Son 3: Long term (many months) face rash better in a few days and gone within a week! Less moody, kinder, better balanced energy (less ADHD type behavior).
In short, we have seen major benefits from this diet. We plan to stay medium-low oxalate for longer than low salicylate because oxalates take longer to detox.
How I do this diet emotionally (pep talk)
Yes, it's no fun to eliminate foods high in oxalates, but we each must weigh our health goals and remaining symptoms to see if it's worth it. For me, it's worth the sacrifices. I love being "weller and weller"!
Contentment
And, my daughter told me this week that she thinks I have the gift of contentment. I am very grateful for her sweet observation. And think she must be right.
I am blessed to be able to be very grateful for whatever I'm eating. A big juicy burger from local pasture-raised beef cooked over medium high heat with good salt is always delicious for me, even if I eat 2 a day, 7 days a week.
I have observed MANY of my clients switch to this mindset as well. We simply focus on enjoying what we can have, and don't live in a place of focusing on what we can no longer have.
Brief grieving for foods we miss, yes, but we don't stay there.
There is too much to be grateful for … and all good quality foods can be savored and loved.
Food addictions
Frankly, what's really happening is that most of us are addicted to foods and hedonism.
I certainly was, about 20 years ago, and up until 15 years ago. It took me 3 years to overcome my addiction to sugar; even when I wasn't eating it, I craved it. But eventually that day came! And I no longer love sweets.
If you care enough about getting well, you will be willing to make this transition, too.
Determination to pursue what's true
Take one day at a time, look for community support, find alternatives to old favorites, have a plan when you're in social settings that sets you up to succeed, and be determined to get well.
Pursue truth: Is this diet what your body needs? Then do it. Is vitamin A a toxin? Then eliminate it.
You can Pin this post here: