I may receive a commission if you purchase through links in this post. I am not a doctor; please consult your practitioner before changing your supplement or healthcare regimen.
Kidney infections are serious and can be quite dangerous. How to Use Colloidal Silver for Kidney Infections and UTIs is not intended and should not replace medical advice. In this post, I share with you what I've done and what's worked better than antibiotics for me.
I did consult my doctor, and after two rounds of antibiotics, she agreed to my use of colloidal silver. Colloidal silver more safely resolved my symptoms, and quite quickly. For me, silver has proven itself to be a safer and faster remedy.
What is a kidney infection
Kidney infections are bacterial in nature. They often start as a urinary tract infection (UTI) or bladder infection and then progress to affect one or both kidneys.
Kidney infections may also be caused by bacteria from another infection elsewhere in the body, surgery or a blockage of urine flow due to a kidney stone, tumor or enlarged prostate.
Women are more prone to kidney infections because their urethras are shorter, allowing bacteria in and up more easily. Pregnancy can also increase the risk.
Symptoms of a kidney infection include:
pain or burning during urination
blood in urine
back pain
pain in abdomen, side or groin
pus in urine
cloudy or foul-smelling urine
nausea or vomiting
fever or chills
My kidney infection
The symptoms that presented with my kidney infection were blood in my urine and back pain.
I hadn't use antibiotics for 25 years when my doctor advised it as the only course of action. After agreeing to her advice, I tried two different prescriptions. One improved my symptoms just slightly, and the other not at all.
I had used high doses of colloidal silver in the past and felt this was the next best thing to try. I asked my doctor if she was okay with the high dosage and if she felt it was safe. She agreed.
Within one day of high dose colloidal silver, my symptoms had abated. I continued to take silver for a couple more days at the high dose, and then reduced to a low dose maintenance amount to prevent re-infection and to be sure I was well.
Now, if I get the first hint of symptoms, I take colloidal silver right away, and this method always prevents further symptoms.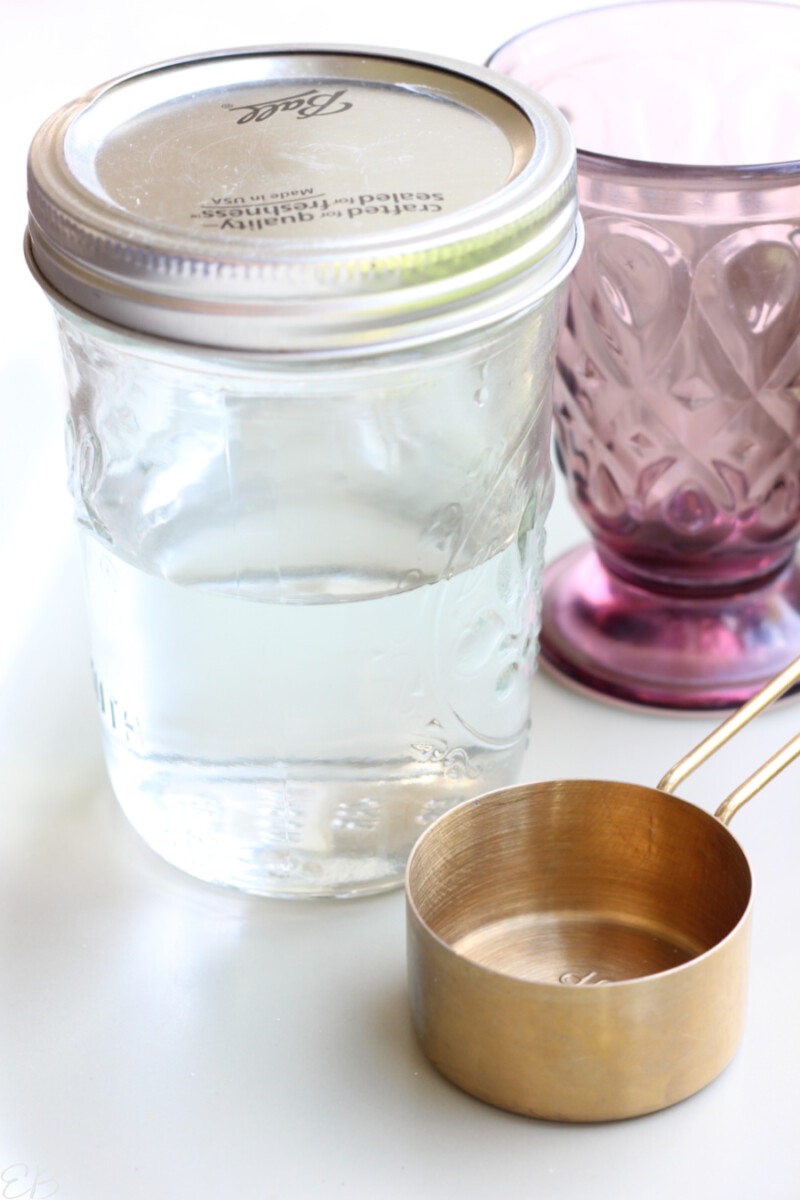 What dose of colloidal silver for kidney infections
A range of doses can be taken, depending on the severity of symptoms or one's diagnosis.
For the worst stage of my symptoms, I took:
1/4 cup colloidal silver morning and night (so twice daily, a total of 1/2 cup daily).
After my symptoms abated, I took:
2 tablespoons colloidal silver morning and night (a total of 1/4 cup daily).
My maintenance dose or for the mildest onset of new symptoms, I sometimes take:
1 tablespoon colloidal silver morning and night (2 tablespoons total, daily).
Note: 1/4 cup taken twice daily is not the highest safe dose possible. It is just what I did, and it was high enough to be effective.
Why is a high dose necessary
A lot of testing has actually been conducted on the efficacy of colloidal silver on various bacteria.
One bacteria specifically found in certain kidney infections and UTIs, Staphylococcus aureus, has been found in these tests to be harder to kill, due to its thick cell walls. The silver dosage required to kill this bacteria was 10-fold what was required to kill other bacteria. (source)
Scientists are looking for alternatives to antibiotics (and improved antibiotics) due to the rise in antibiotic resistance. High doses of colloidal silver are considered the new best avenue for research.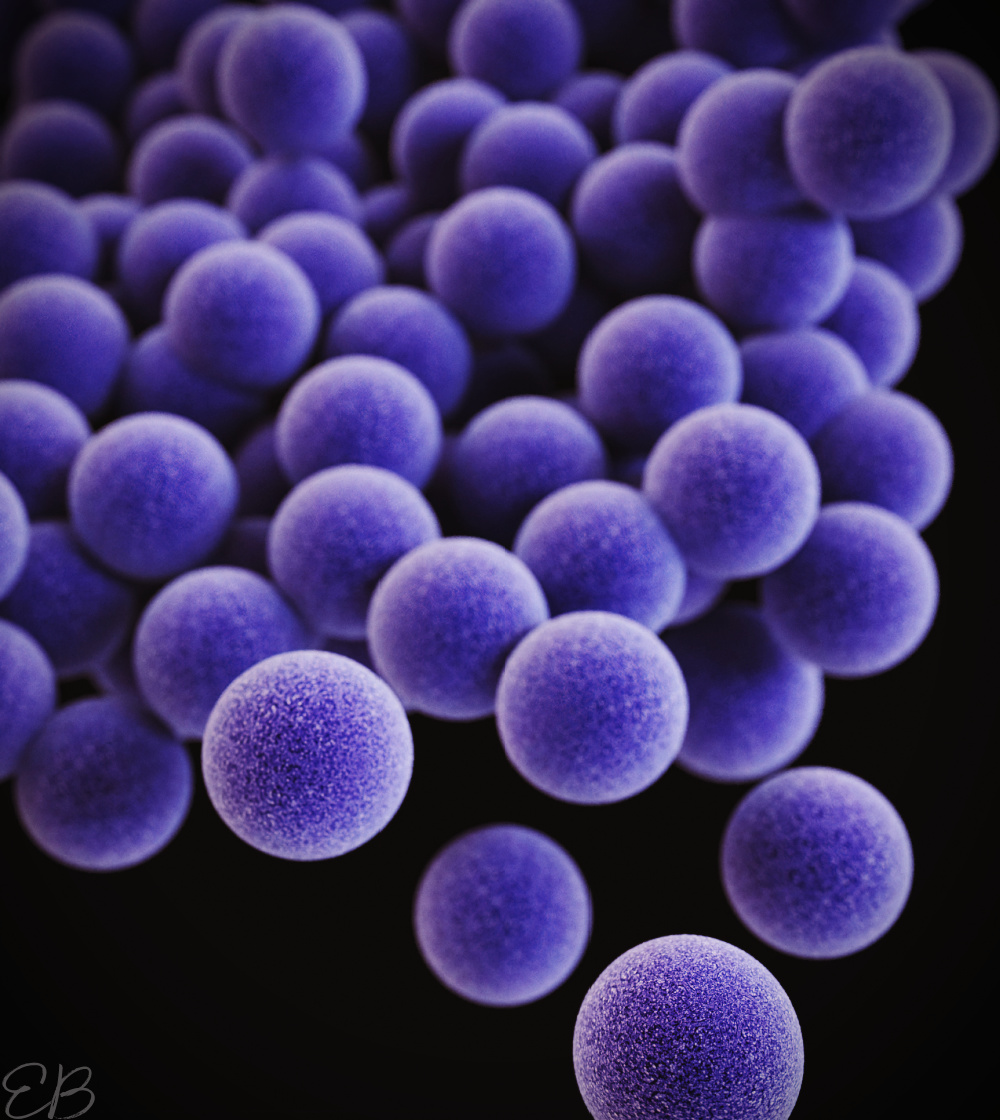 Why does colloidal silver help with kidney infections
Kidney infections are caused by bacteria in the urethra, bladder or kidneys.
Colloidal silver works well for kidney infections (as well as recurrent UTIs) because it kills bacteria more effectively than other methods.
Antibiotics are limited in where they can reach and how effective they are.
In contrast, nano-particle colloidal silver is so tiny that it can even travel into bladder lining and cysts where in some cases the bacteria hide, to kill that bacteria. With antibiotics, this process can take up to 3 months. (source)
Additionally, when long term kidney infections present, medical doctors have to guess or do a culture test before they can determine which kind of antibiotic will work on the bacteria they find.
Conversely, while antibiotics target specific bacteria, colloidal silver kills all pathogenic bacteria.
Lastly, silver's multiple means of antimicrobial action target bacterial cells, so there's a low risk of bacterial resistance. Silver also kills all other one-celled organisms and germs. This includes viruses, molds and fungi.
Using colloidal silver is more effective, faster, easier, less expensive and gentler.
How does colloidal silver kill bacteria
Silver damages cell membranes and their DNA, hence killing the bacteria: "… a deactivation of enzymes responsible for their respiration, multiplication, and metabolism". (source)
So, the next question is: does colloidal silver also kill good bacteria.
Is it dangerous to drink such large amounts of colloidal silver
Two concerns exist regarding the safety of ingesting colloidal silver:
One, does colloidal silver damage good bacteria? Many sources speculate that silver can harm good bacteria. But, it is also pointed out that in contrast to the seven pounds of good flora in our colons and intestines, this amount is quite small.
Thousands of years of eye-witness evidence says that while germs cannot live in the presence of silver, no damage occurs to multi-celled organisms.
Overall, colloidal silver is classified as having no to low toxicity. To be safe, some sources recommend using a good probiotic after completing high doses of silver, to repopulate any areas where pathogenic bacteria resided with good bacteria.
Other sources claim that silver may actually benefit normal cells' mitochondrial function, acting as a catalyst for recovery and repair. More studies are needed on the potential benefits of colloidal silver for the body.
Argyria
Two, concerns regarding silver's safety cite the condition of argyria wherein a person turns greyish blue from ingesting too much silver.
The colloidal silver implicated in this diagnosis is large particle silver. With such a product, the silver particles are stored in one's tissues because they're too big to move in and out of the tissues easily.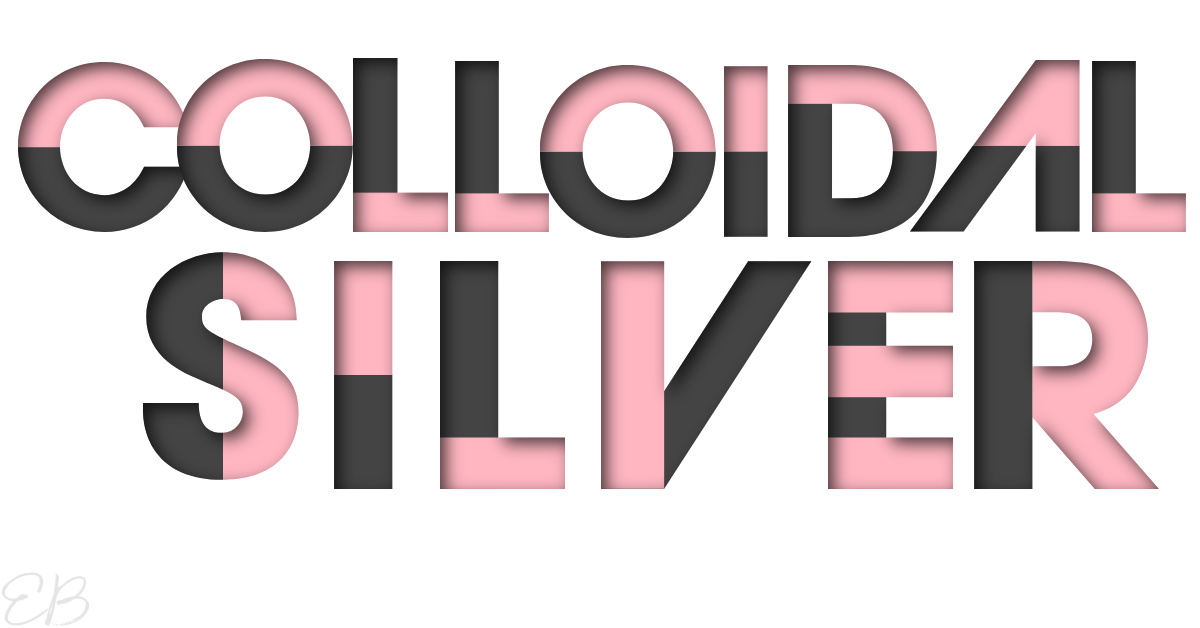 Which colloidal silver to buy
For internal use, always use nano-particle silver. This means that the individual particles of silver are so tiny that they can enter and exit human cells easily, and thus be excreted from the body easily.
Additionally, two critical factors exist in choosing effective, safe colloidal silver: the percentage of silver particles (PPM) and the particle surface area.
With these criteria in mind, two good products may be used for the purposes of this article:
Ionic silver is what most people buy and what home colloidal silver machines make. Ionic silver is effective for the purposes of this article: antimicrobial. Ionic silver is clear in color and needs to be made or purchased from a reputable source to ensure its concentration of silver. (This brand is a popular, reliable, quality choice for ionic silver. However, this product is even better. Both have been third party tested, and the latter has a smaller particle size and ranks higher on the Efficiency Index. However, cost-wise, the former may still be a better choice.)
True colloidal silver is actually different: it also has a high percentage of silver particles combined with very small-sized particles. But, the effectiveness of silver particles is determined by the particle surface area. No thickeners are added to suspend the particles, as a phenomenon of mutual repulsion keeps the particles uniformly distributed in the colloid. Most products labeled as colloidal silver are not true colloidal silver. (This brand is true colloidal silver and a very good product.)
The confusion about whether colloidal silver should be clear or colored
Here's where there's confusion: Previously, it was thought that darkly colored colloidal silver indicated the presence of large silver particles (and remember, we want small nano-particle size), but this is ONLY the case for colloidal silver produced by methods other than the mesoprocess. (source)
Ideally, true colloidal silver does have a color to it, but only if it's produced by mesoprocess. So, don't buy darkly colored "colloidal silver" products unless you're sure of the company's methods. Again, here's a good one.
Causes and prevention of kidney infections and UTIs
We've already briefly discussed some of the high risk factors for getting a kidney infection: being a woman, having bladder or kidney surgery, having a tumor, kidney stone or enlarged prostate.
But, there are other contributing factors that we can control to reduce the likelihood. Because UTIs can turn into kidney infections, lower your risk of a kidney infection by lowering your risk of a UTI, in these ways:
drink plenty of clean water
reduce oxalates in the diet (Here's how.)
lower stress in one's lifestyle
wipe front to back to prevent bacteria from entering your urethra
avoid holding your pee
pee immediately after sex, which cleans out the urethra
avoid all scented bath products, pads, tampons and other feminine prodocts
consider taking a probiotic supplement that breaks down oxalates in the body (This is a good one.)
You can Pin this post here: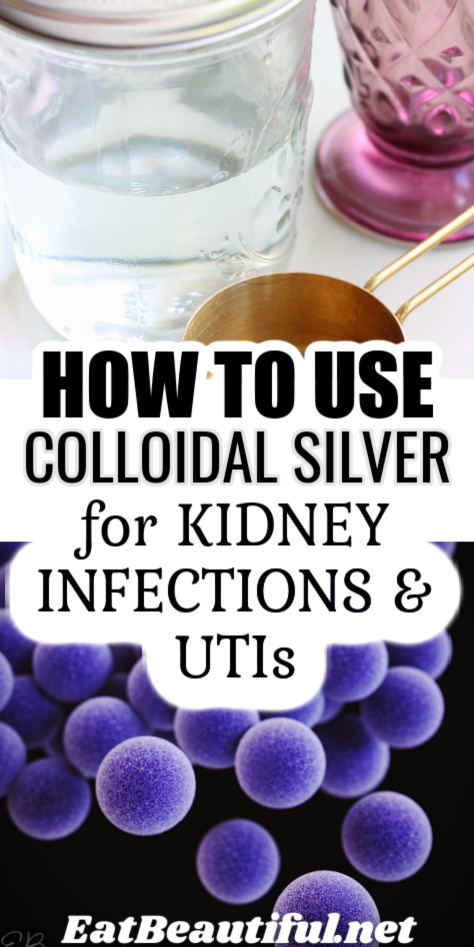 You may also enjoy: