I may receive a commission if you purchase through links in this post. I am not a doctor; please consult your practitioner before changing your supplement or healthcare regimen.
Enjoy the best 35 Keto Valentine's Day Desserts for 2023, including: cakes, cheesecakes, brownies, ice cream, cookies, no bake treats and more. All of the recipes use basic pantry staples and easy low carb ingredients for a special Valentine's day treat!
You'll find a lot of chocolate and strawberry recipes in this post! But several other tempting options as well …
CLASSIC KETO VALENTINE'S DAY DESSERTS
1. Chocolate Covered Strawberries
What says Valentine's Day better than Chocolate Covered Strawberries? Strawberries dipped in sugar free chocolate make one delicious Keto treat!
2. Chocolate Chip Cookies
This recipe looks at all the details that make the best textured cookies and gives you the best Keto Chocolate Chip Cookie.
KETO VALENTINE'S DAY DESSERTS: CAKES
3. Keto Strawberry Cake with Cream Cheese Frosting (or Whipped Cream)
Strawberry Cake is a simple one-layer cake that's moist, pink on the inside and sure to please.
If you prefer citrus, this same presentation (photo below) can be made with Orange Creamsicle Cake.
4. Chocolate-Caramel Mug Cakes
Completely moist and delicious! This recipe makes enough for 4 mug cakes ~ so great to share or for leftovers.
5. Cream Cheese Filled Chocolate Cake
You can make Cream Cheese Filled Chocolate Cake in the Instant Pot or in the oven. You'll LOVE this moist chocolate cake and the filling. Only downside: it's hard to stop eating.
6. Chocolate-Peppermint Cupcakes with Pink Swirl Frosting
This moist cake is so good! You'll love these pretty Chocolate Peppermint Cupcakes with the best texture and gorgeous but easy swirl frosting. So festive for Valentine's Day.
7. Best Keto Yellow Cake with Chocolate Frosting
Enjoy the perfect texture of this Yellow Cake recipe. Frost with swirls of Chocolate Cream Cheese Frosting, and garnish with strawberries or raspberries.
8. Red Velvet Cake
The low carb version of this American classic, Red Velvet Cake can be made in a sheet pan or as a layer cake.
KETO VALENTINE'S DAY DESSERTS: FUDGE AND BROWNIES
9. Chocolate Peanut Butter Hearts
With just 4 easy ingredients, Chocolate Peanut Butter Hearts just require you have a heart-shaped cookie cutter! An utterly delicious and easy recipe.
10. Cheesecake Brownies
With this easy Keto Cheesecake Brownies recipe, you get the best of both worlds, with 3g net carbs! Low carb brownie cheesecake bars are fudgy, rich, creamy, and chocolate-y.
11. Tahini Brownies
Don't love peanut butter as much as tahini?! You're not alone. This Middle Eastern sesame seed butter spread is so good in brownies. A lot like peanut butter brownies, but more special and unique, Tahini Brownies have the perfect brownie texture, and it's an easy recipe.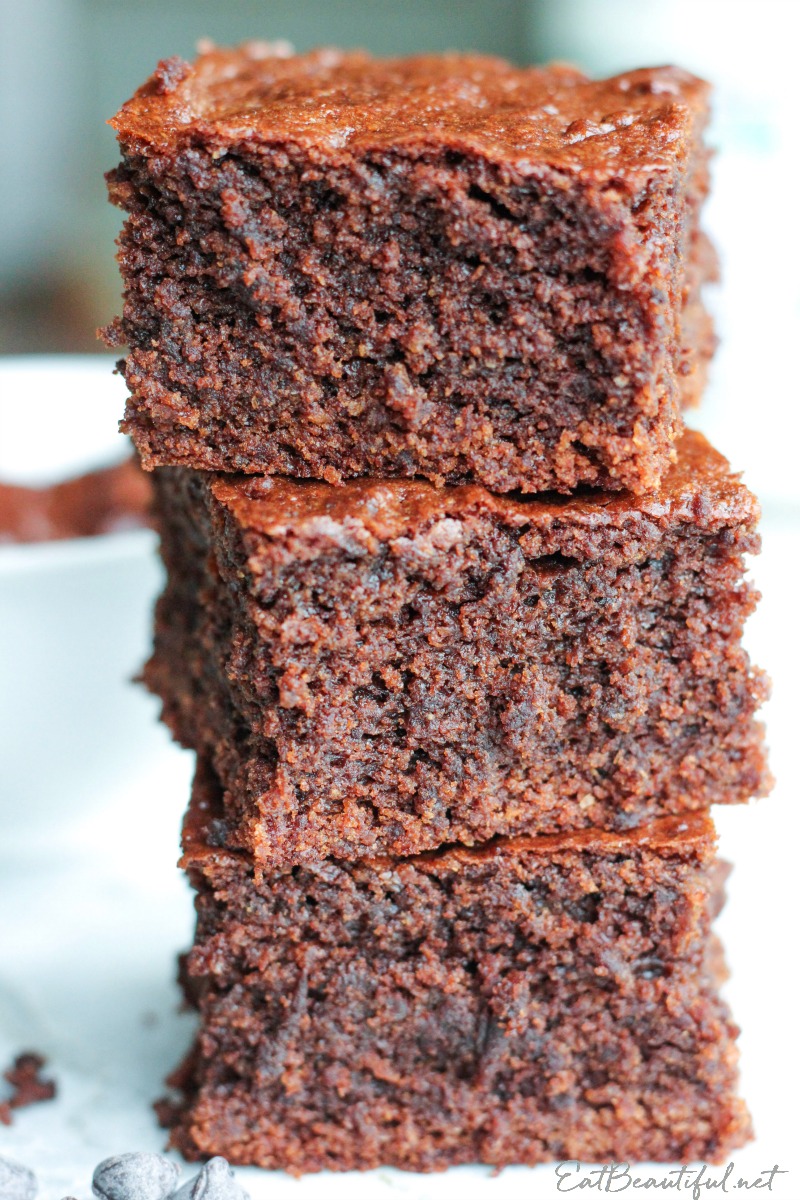 12. Keto Fudge
Simple ingredients, and these pieces of Keto Fudge won't melt in your fingers.
KETO VALENTINE'S DAY DESSERTS: PIES
13. Strawberry Cream Pie with Shortbread Cookie Crust
Strawberry Cream Pie is my favorite pie of all time. Loved ones and guests will swoon at the flavors and textures of this American classic.
14. Low Carb Chocolate Dream Pie
This decadent Keto Chocolate Dream Pie with Coconut Crust will transport you to chocolate heaven with every forkful. You only need a total of 20 minutes including 10 minutes of prep time to whip up this deliciously divine chocolate treat.
KETO VALENTINE'S DAY DESSERTS: CHEESECAKES and PUDDINGS
15. No-Bake Chocolate Chip Cheesecake
The sweet creaminess of no-bake cheesecakes is hard to beat. This No-Bake Chocolate Chip Cheesecake is easy-peasy to make, so incredibly delicious you'll want to eat it with a spoon … just make sure to start the day before you need it (February 13th or even on the 12th), so it's ready on the 14th!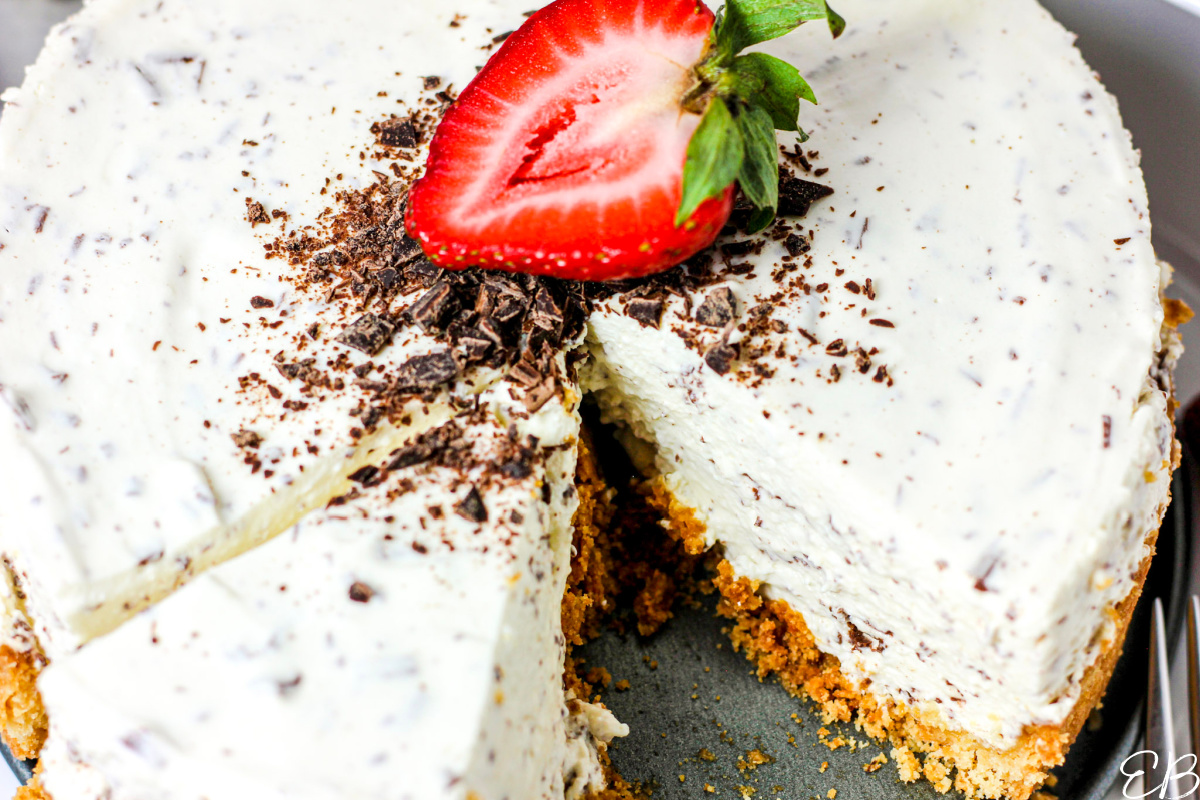 16. White Chocolate Cheesecake
Enjoy all the flavor of its high-carb counterpart without the worry of consuming too many carbs and sugar. This Keto White Chocolate Cheesecake is deliciously stunning. It's rich, creamy cheesecake and flat-out beautiful. Perfect for special occasions!
17. Raspberry Cheesecake with Coconut Crust
So pretty and classic, this Raspberry Cheesecake is what you're looking for ~ if you're looking for a good raspberry cheesecake!
KETO VALENTINE'S DAY DESSERTS: ICE CREAMS AND SUNDAES
18. Vanilla Ice Cream with Strawberry Sauce and Chocolate Sauce
This classic combination makes the best romantic sundae! Vanilla Ice Cream here, Strawberry Sauce here, and easy Chocolate Sauce here!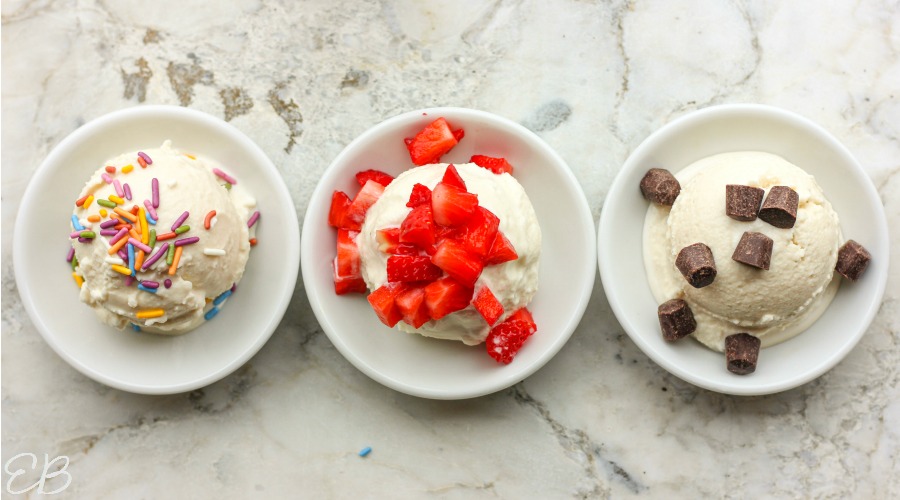 19. Dark Chocolate Ice Cream
This rich delicious dark chocolate ice cream is hard to beat. Simple, easy to make and sooo good. Just 4 ingredients.
20. Mint Chocolate Chip Ice Cream
No matter what the holiday, the men in my life love Mint Chocolate Chip Ice Cream the best (especially my dad!) So, depending on who you have in mind, great homemade ice cream is easy and always good.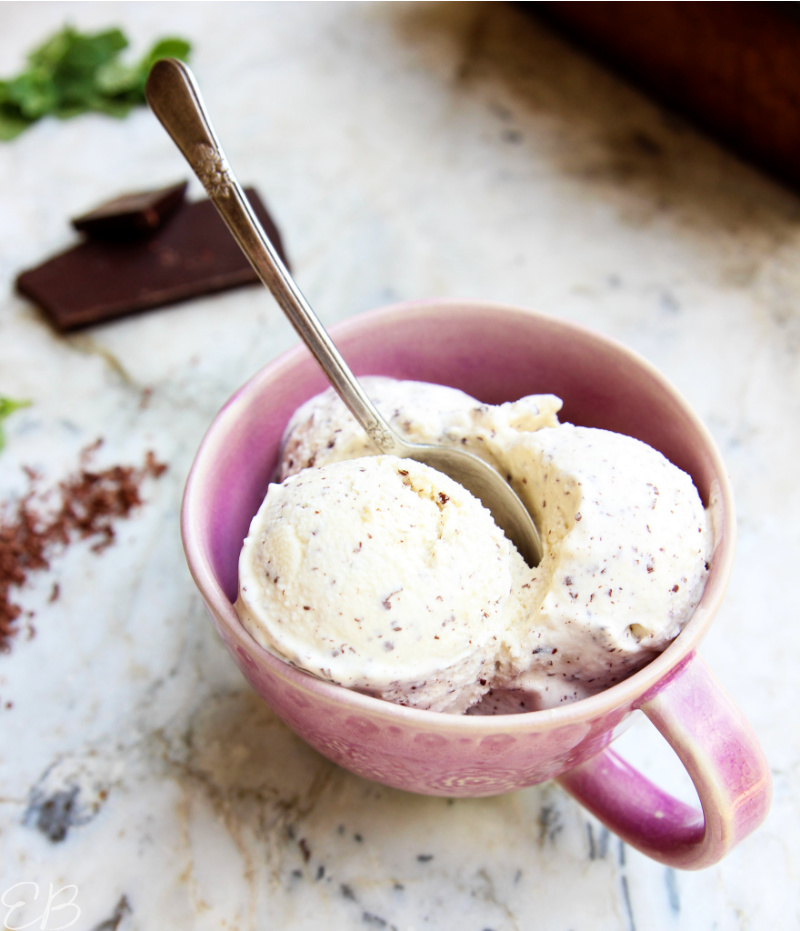 21. Cookies and Cream Ice Cream
Garnish Cookies and Cream Ice Cream with fresh strawberries for the best simple treat that's hard to beat.
22. Ice Cream Mud Pie
Ice Cream Mud Pie is perfect for all of us who love caramel sauce, chocolate sauce, Oreo crumb crust and a few kinds of ice cream: chocolate, vanilla or coffee! Make ahead, and then dive in!
KETO VALENTINE'S DAY DESSERTS FOR BREAKFAST
23. Chocolate Croissant Chaffles
Chocolate Croissant Chaffles: they're as delicious as that classic French pastry but without any of the work. Just a 10 minute recipe turns out this sweet filled pastry. Dust with powdered sugar, garnish with optional fresh strawberries, and serve.
24. Keto Strawberry Danish
One of my favorite recipes of all time, Keto Strawberry Danish is made of pastry-like cake, a lush cream cheese filling and dollops of strawberry jam, all baked together to an almost-divine perfection. Dust with powdered low-carb sugar.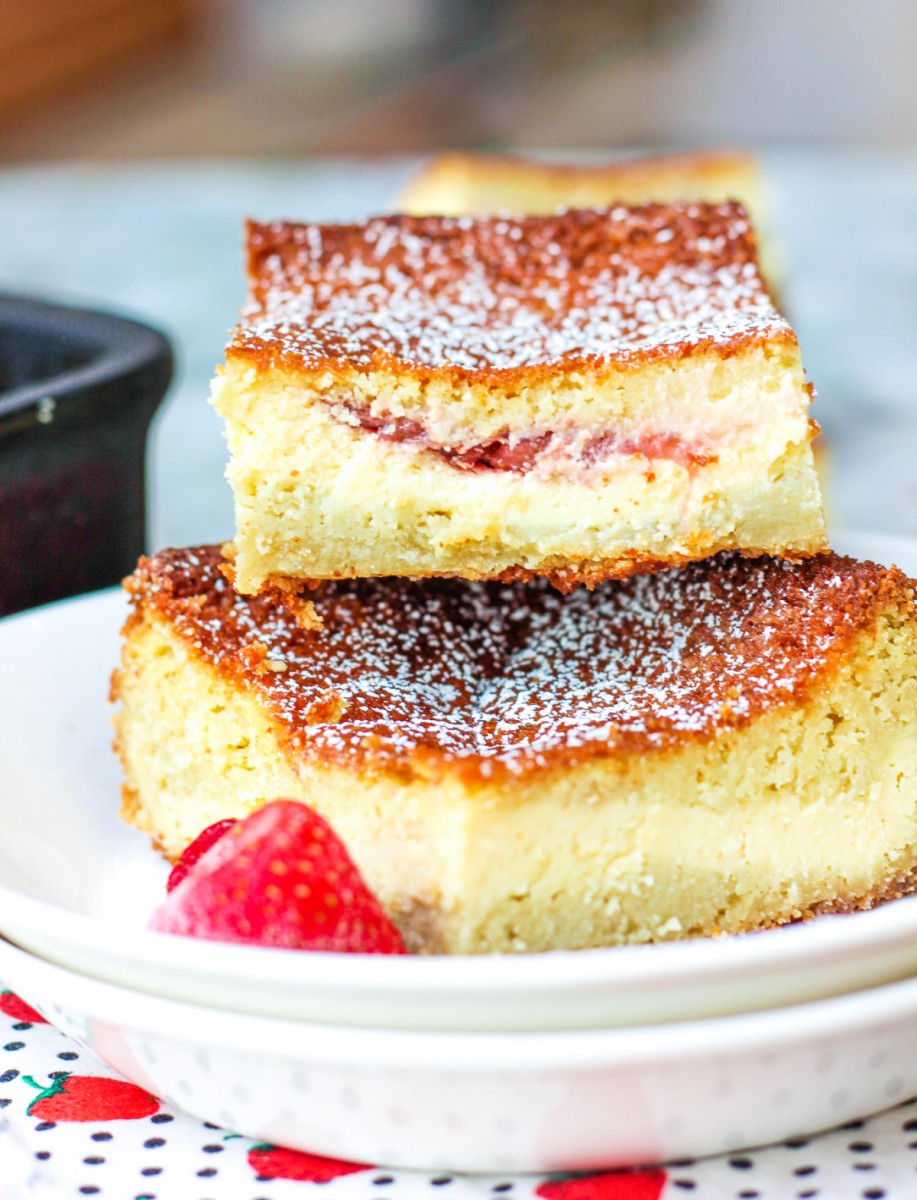 25. Keto Donuts
Keto Donuts are a 10-minute recipe! That's just the batter and getting them into the oven. Allow a little time to make the glaze and decorate them, because they're SO pretty with the different topping options. Easy yet impressive, and always fun to devour, donuts are just so special.
26. Strawberry Shortcake Chaffle
Layered with whipped cream and strawberries, Strawberry Shortcake Chaffles are pretty and a healthy dessert treat breakfast.
27. Best Keto Chocolate Chaffle
I love my Chocolate Chaffles best topped with ice cream and chocolate sauce, but low carb syrup is great in there, too. Garnish with berries.
EXTRA HEALTHY KETO VALENTINE'S DAY DESSERTS
28. Keto Chocolate Pudding
This Keto Chocolate Pudding is no-cook, rich, creamy and quick to put together! It's also vegan but can be made with dairy if you prefer. Made with coconut milk and chia seeds, but you'd never know it was so healthy.
29. Cranberry Gummies
Make the day before, and then unmold these bright red heart-shaped Cranberry Gummies for a fun healthy treat.
30. Keto Strawberry Bread
Strawberry Bread is also vegan and gluten-free. This super moist loaf is perfectly yummy. Great for breakfast or afternoon tea.
31. Double Chocolate Coconut Butter Cookies
You'll never know you're eating healthy cookies with these, but you are! Made with coconut butter, the texture of Double Chocolate Coconut Butter Cookies is a little velvety. Super duper good and with a lovely polished glaze.
KETO VALENTINE'S DAY DESSERTS: DRINKS
32. Strawberry White Hot Chocolate
This creamy Strawberry White Hot Chocolate is actually healthy, full of lush cocoa butter and sweet pink berry flavors. You and your loved one(s) will love this warm, cozy, rich treat.
33. Rosebud Hibiscus Tea
Bright reddish-pink, Rosebud Hibiscus Tea is great for blood sugar levels and is super energizing. If you love strong fruity flavors, you'll love this rich hot tea. It's one of my favorite treats and definitely tastes special. Sweeten it if you want to make it extra party-like, and chill it if you love chilled refreshing herbal teas. This would be lovely for breakfast, or with cake for afternoon tea, as well as after dinner.
34. Butter Tea
Use your favorite tea, and blend it with butter: well, there's a bit more to the recipe, but this tea blends up to be foamy, creamy and satisfying. Rich, healthy and as sweet or not as you like it, Butter Tea is an ancient concept that's gained new appreciation. If you love sipping a hot buttery drink with the love(s) of your life, Butter Tea does not disappoint.
35. Bulletproof Hot Chocolate
Bulletproof Hot Chocolate is the ultimate comfort food beverage. This drink is filling and satisfying, but it won't weigh you down because it digests so efficiently!
You can Pin this post here: