I may receive a commission if you purchase through links in this post. I am not a doctor; please consult your practitioner before changing your supplement or healthcare regimen.
Coconut Flour Chocolate Caramel Mug Cakes are a lavish yet casual treat ~ so decadent, yet easy to throw together and cozy to eat. Having cake out of a mug, and eating it with a spoon, is just so inviting and exciting!
This recipe is Paleo, Keto and Gluten-free. And, you will be very happy with yourself if you make it… plus your loved ones will be very happy, too.
It's also fine for the full GAPS diet, amazingly (if you omit the caramel).
Jump to Recipe
Chocolate Caramel Mug Cakes serve 4
This recipe serves 4 people! 4 mugs of wonder, magic and delight.
Unlike most mug cake recipes that are for one person, this is a dessert that's perfect for a small family or assembly of loved ones. It's easy to assemble, but it's not a 5-minute recipe. So you want to get a full recipe out of your work.
Coconut Flour Chocolate Mug Cakes are OVEN-BAKED!
So, this is not a microwave recipe! Most mug cakes are cooked in the microwave, but we don't own one …
While modern microwaves are considered relatively safe, many of us don't own them and prefer to cook in an oven.
If you have a microwave and want to make this recipe in it, it might be fine … so let us know in the comments if you try it.
Instead, these individual cakes are oven-baked. So you'll need oven-safe mugs, which is really the case with most good quality ceramic mugs. The cakes bake at a low 325 degrees, to protect your dishes.
And, they sit in a little bain-marie, which just means: a casserole dish of water while they bake. This protects the cakes, with gentle cooking, and keeps them moist.
If you're not sure if your mugs are oven-safe, this article might be helpful.
Some people might ask:
What's the point of mug cakes if they're not quickly cooked in a microwave? My mind and heart are brimming over with reasons:
I don't actually like fast food baked goods. I like putting homemade baked goods in the oven, and waiting while they bake; it's my favorite part of cooking! The reward you get is worth and part of the wait.
Baking cakes sets the stage for enjoying them slowly, and savoring.
Pulling them from the oven is a great joy!
Eating a baked cake out of a mug with a spoon is very novel! More so than anything cooked in a microwave.
These individual cakes are more special from a mug than from a ramekin, for example; although, yes! You can make these in ramekins if you prefer.
You get the best texture from a baked cake.
Ingredients in Coconut Flour Chocolate Mug Cakes
So, yes, coconut flour … but there's an even more important ingredient in these Paleo Keto Mug Cakes, and that's: coconut butter!
I use it in place of other flours, and it creates an incredibly great-textured cake that you'll love.
If you haven't heard of coconut butter before or want to make your own, here's how.
Coconut flour is used as well, to get the texture just right, but a lot less than coconut butter.
Other ingredients are:
maple syrup — or for Keto, the low carb equivalent, like liquid allulose (but don't use stevia or pure monk fruit); and honey for GAPS
coconut oil — or other preferred fat, such as butter or avocado oil
cocoa powder
eggs
milk of choice
gelatin — I know this ingredient may seem strange to some of you, but it helps to create the perfect moist cake texture, so don't leave it out! 🙂
baking soda and sea salt
What Easy Caramel Sauce is used
Going back to my childhood, I have loved the combination: Caramel and chocolate cake fit so well together.
For Paleo and Gluten-free
Coconut Flour Chocolate Caramel Mug Cakes use a super Easy Caramel Sauce. Instead of adding "one more thing" kind of stress to your cooking project, the 2-ingredient sauce makes the whole recipe that much more exciting and low stress — because it comes together so fast and so well.
Find Easy Caramel Sauce HERE, or I link to it below in the main recipe as well.
For Keto Caramel Sauce
To make easy Keto Caramel Sauce, see the Notes section below the main recipe.
How to make Coconut Flour Chocolate Mug Cakes batter
The most important how-to when making this recipe is: to have all the liquid ingredients room temperature or warm.
This is key because the main wet ingredient is coconut butter. If coconut butter gets cold, it hardens. We need to keep the coconut butter soft, so it mixes into the other ingredients smoothly and evenly.
Even your eggs need to be room temp for this recipe, and that's really easy. I give those instructions in the actual recipe below.
Other than that, this recipe is very straightforward: Simply mix together the wet ingredients. Mix together the dry ingredients. Combine the two.
You'll also rub/grease the insides of the mugs with coconut oil or butter before filling them with batter. And, you'll use a large casserole dish (a 9×13 or similar) in the oven to hold the mugs.
How to serve Mug Cakes
You can serve Coconut Flour Chocolate Caramel Mug Cakes warm from the oven, room temperature or even refrigerated.
For the best options, let them cool about 30 minutes, to serve them warm, or fully cooled, at room temp.
Pour the warm Caramel Sauce on whenever you want, right out of the oven, or after they've cooled; but the Caramel Sauce itself needs to be fresh and warm when you pour it, so it's still pourable.
If you want to go for extra special, totally opt for additions of whipped cream or ice cream — over the top pretty and fun. Cold ice cream will harden the caramel, though, so you may wish to pass the ice cream about halfway through the cakes, or sandwich the caramel under a scooped out section of cake, and then put the ice cream on top!
How to store Mug Cakes
Mug Cakes are fine to keep out on the counter, covered, overnight.
Or, cover and refrigerate for up to 3 days.
Print Recipe
Coconut Flour Chocolate Caramel Mug Cakes (Paleo, Keto, Gluten-free)
Coconut Flour Chocolate Caramel Mug Cakes are a lavish yet casual treat ~ so decadent, yet easy to throw together and cozy to eat. Having cake out of a mug, and eating it with a spoon, is just so inviting and exciting!
Equipment
oven-proof mugs

oven

large casserole dish
Instructions
(Make Caramel Sauce while the cakes bake.)

First, lightly grease oven-proof mugs. Fill large casserole dish

⅓

to

½

full of water. Place dish in oven. Preheat oven to 325 degrees Fahrenheit.

Combine all wet, room-temperature/warm ingredients in large bowl. Combine all dry ingredients in medium bowl. Add dry ingredients to wet ingredients. Stir to combine; do not over-mix.

Scoop batter equally between mugs. Place mugs into hot water bath in casserole dish (in the oven). Bake in preheated oven 25 minutes. First test for done-ness at 20 minutes, to be sure, with a toothpick (look for moist crumbs adhering).

Make the Caramel Sauce while the cakes bake.

Remove casserole dish from oven. Cool cakes slightly on cooling rack. Top with warm Caramel Sauce! Leave at room temperature until you're ready to serve or eat immediately. (You may also chill if preferred.)
Notes
Keto Caramel Sauce recipe
⅔

cup heavy cream

⅓

cup butter, salted (or add 3 pinches sea salt)
3 Tablespoons monk fruit allulose blend or plain granulated allulose (like this)
Instructions
Stir and melt together butter and sweetener in a medium-large saucepan over low heat. Cook for 3 to 4 minutes, stirring occasionally, until golden brown. (It can burn, so watch it carefully.)
Add the cream, and bring the mixture to a gentle boil. Reduce the heat. Simmer gently for 7 to 10 minutes, stirring occasionally, until the mixture is thick enough to coat the back of a spoon and caramel colored. (Do not double this recipe, or the cooking times change significantly.)
Done! Pour onto the cakes while still warm.
This recipe is adapted from the original found here.
The following nutritional data is for the Keto low carb version of this recipe.
Nutrition
Calories:
485
kcal
|
Carbohydrates:
3
g
|
Protein:
7
g
|
Fat:
46
g
|
Saturated Fat:
30
g
|
Trans Fat:
1
g
|
Cholesterol:
83
mg
|
Sodium:
202
mg
|
Potassium:
51
mg
|
Fiber:
7
g
|
Sugar:
3
g
|
Vitamin A:
144
IU
|
Vitamin C:
1
mg
|
Calcium:
39
mg
|
Iron:
1
mg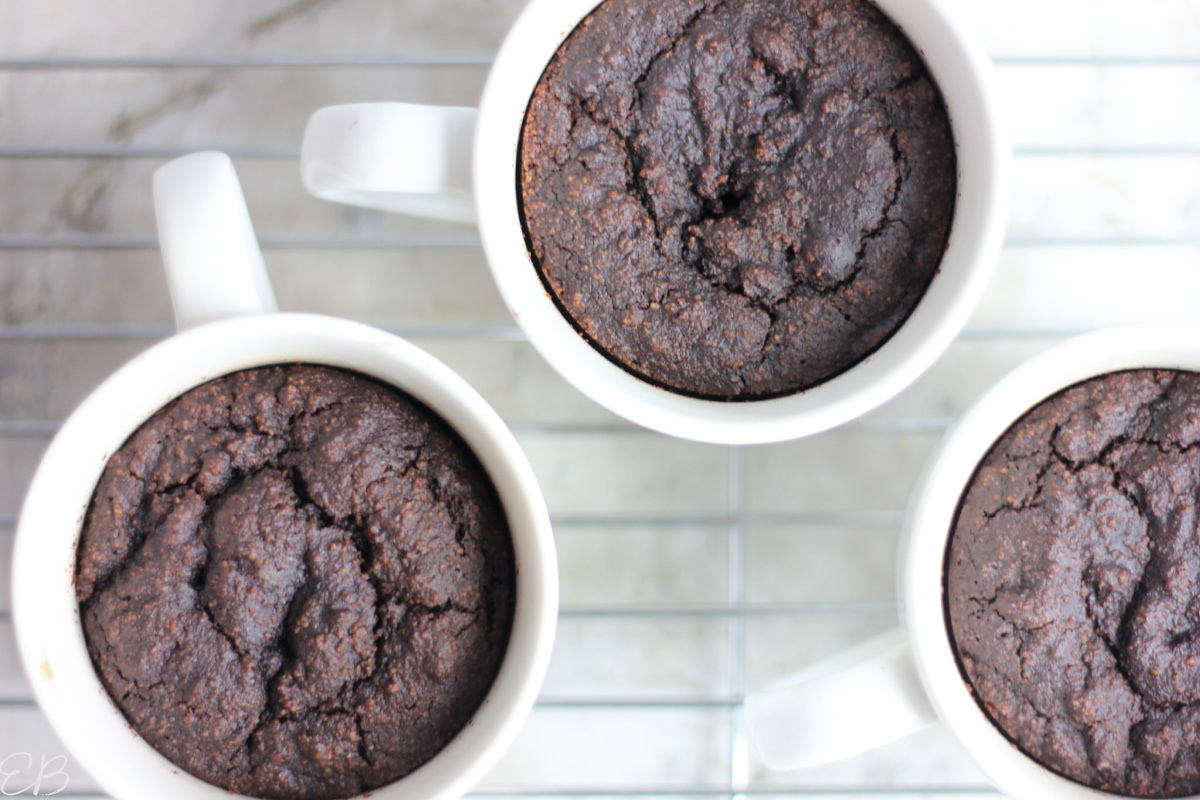 You can Pin this recipe here:
Similar Gluten-free recipes I think you'll enjoy: