I may receive a commission if you purchase through links in this post. I am not a doctor; please consult your practitioner before changing your supplement or healthcare regimen.
Keto and low carb desserts are so perfectly suited to the holidays — They're decadent! for splendor, festivities and celebration! This round-up provides over 70 scrumptious options to choose from, uniquely suited to special fall and winter occasions!

Below you'll find so many keto and low carb desserts, so many flavors and options!: cheesecakes (from peppermint to pumpkin), cookies (from gingerbread to caramel pecan), candies and barks (from walnut fudge to homemade truffles), pies (from coconut cream to berry galettes), a whole bunch of pumpkin options (from bars to mousse), cakes (from chocolate peppermint swirl to honey cake), fat bombs (from pistachio to buttercream), desserts for breakfast (from crepes to coffeecake) and fruit-centered desserts (from pavlova to Christmas pudding!).
With over 70 recipes in all, you're sure to find several exciting options to suit your special occasion perfectly. The hard part will be deciding which desserts to choose and make!
Enjoy the keto, low carb dessert splendor below, and Happy Holidays!!
Cakes
Chocolate Caramel Mug Cakes (serves 4)
Chocolate Peppermint Swirl Cupcakes
Keto Holiday "Honey" Cake — Honey cakes are a beautiful Jewish tradition, and it's great that someone created a Keto version of them, complete with espresso in the batter.
Candies, Fudge and Barks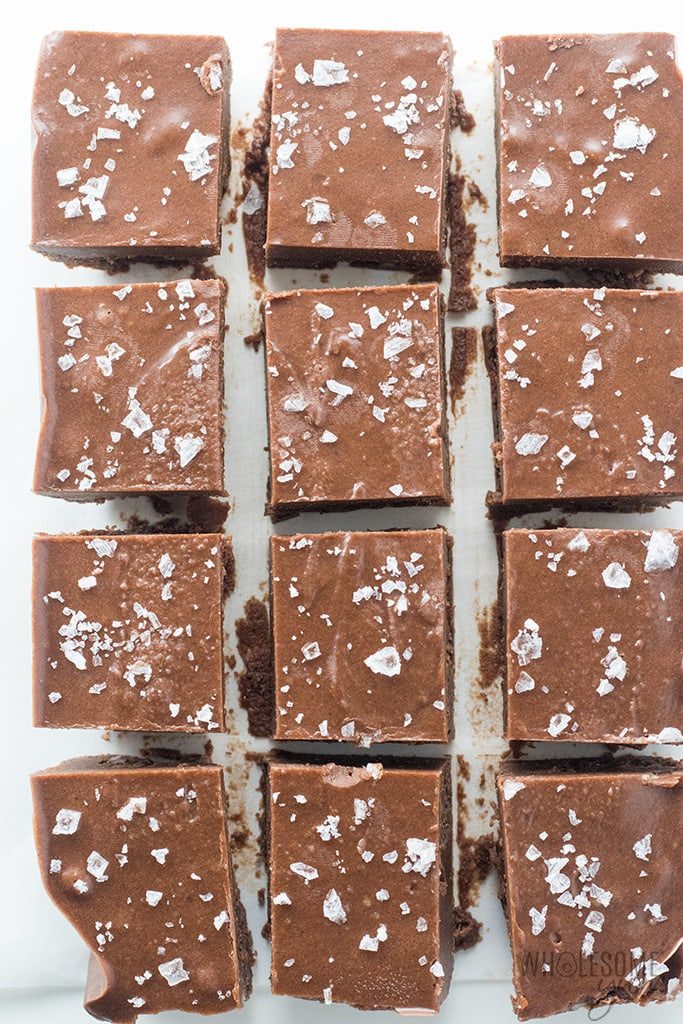 For all your cocoa needs, be sure to use Fair Trade cocoa! 🙂 (Find it here.)
Dairy-free Chocolate Peanut Butter Fudge
Salted Pecan Dark Chocolate Bark
White Chocolate Bark — (With various add-in options like peppermint, freeze-dried strawberries or raspberries, cranberries, nuts and chocolate chips.) Note: This recipe uses honey. For the Keto version, sub Liquid Monkfruit Sweetener. (Find it here.)
Cheesecakes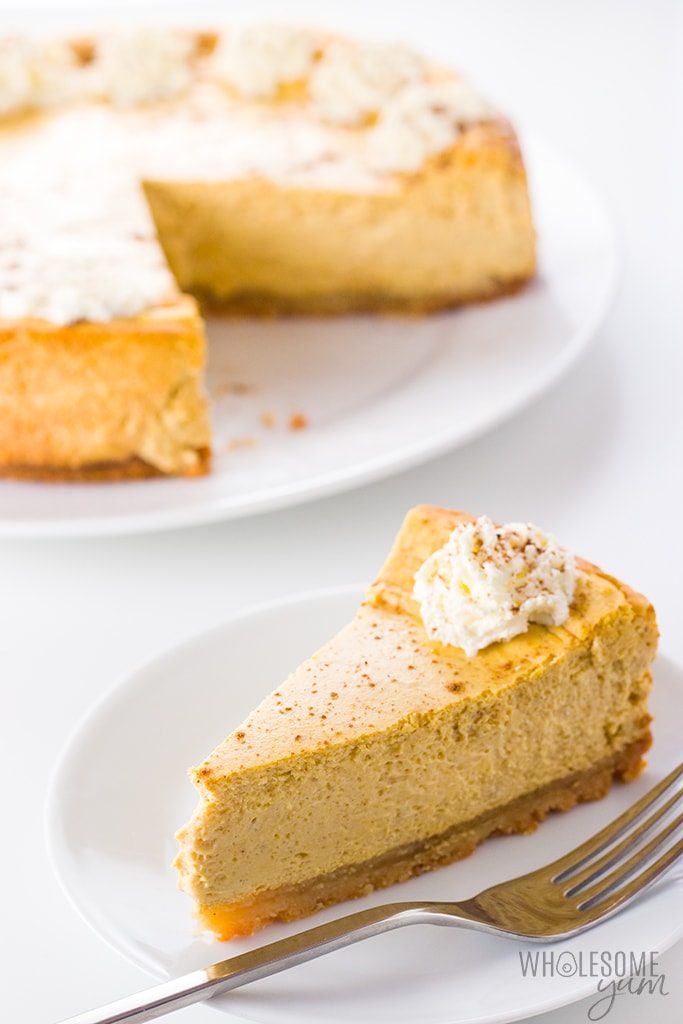 Pomegranate and Clementine Cheesecake
No-Bake Chocolate Chip Cheesecake
Dairy-free Fermented Cheesecake
Cookies
White Chocolate Peppermint Shortbread Cookies
No-Bake Coconut Cookies with Chocolate Drizzle
Fat Bombs
Coconut Oil Fudge Recipes — (A variety of flavors: strawberry, pistachio, banana, gingerbread … )
All Things Pumpkin
Healthy Pumpkin Bars with Cream Cheese Frosting
Pumpkin Cream Cheese Bread Pudding
No-Bake Pumpkin Cheesecake Bites
Dessert for Breakfast
Chocolate Almond Butter Crepes — (There is a tiny amount of arrowroot in this recipe, but divided between all the crepes it only amounts to 2 grams of carbs per crepe. 😉 )
Crock Pot Cinnamon Roll Coffeecake — (Wake up to this smell Christmas morning, thanks to the slow-cooker!)
Blueberry Cheese Danish Coffeecake
Miscellaneous Fruit
Cranberry-Pecan "Salad" — Let's just say there's a lot of whipped cream involved here. 🙂
Vanilla Bean Panna Cotta with Cranberry Coulis
Pies
Grasshopper Pie with Chocolate "Oreo" Crust
Ice Cream Mud Pie with "Oreo" Crust
What Keto/Low Carb desserts will you make for the holidays?