I may receive a commission if you purchase through links in this post. I am not a doctor; please consult your practitioner before changing your supplement or healthcare regimen.
Come get all your indulgent, scrumptious Keto Super Bowl Appetizers here! I love these appetizer recipes: from Ribs to Tacos to Sliders to Salmon Cakes to Homemade Onion Dip to Cheese Balls to Deviled Eggs to Asian Chicken Wings and on and on. These game day finger foods offer comfort food favorites and Keto variations on classics.
All of the recipes use whole foods, lots of nourishing fat and very few carbs.
Offer your family and friends variety: lots of meat, lots of veggies, lots of cheesy things. It's all here! Have fun with these classic Keto appetizers and your special Super Bowl gathering!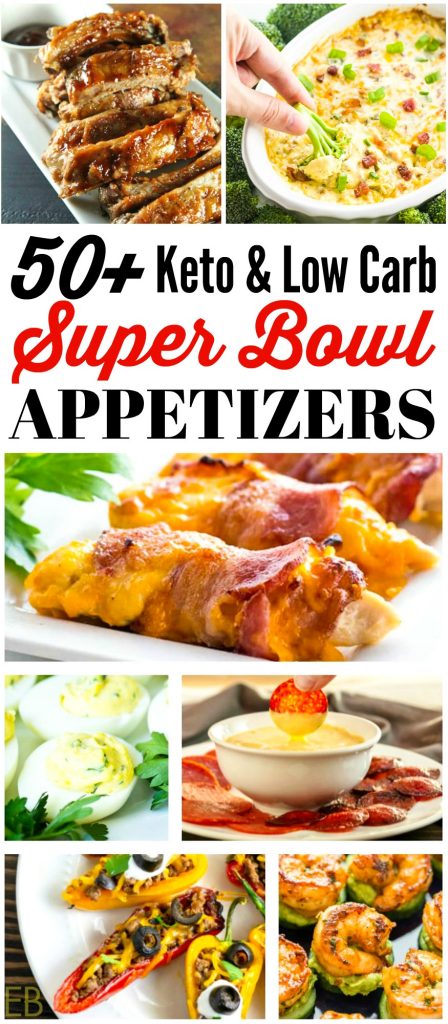 The following categories (below) will help you find what you're looking for: Bacon, Chicken, Veggies, Cheese, Eggs, Seafood and Miscellaneous Dairy-free.
Bacon (and Pork) Keto Super Bowl Appetizers
Creamy Herb-Filled Bacon Rolls
Bacon Avocado Jalapeno Poppers
Prosciutto Wrapped Jalapeno Poppers
Dairy-free Bacon Jalapeno Poppers
Easy Avocado & Goat Cheese Prosciutto Roll-Ups
3-Ingredient Instant Pot Ribs (use this or your favorite Keto BBQ sauce; I like this one because it's Keto but no erythritol, which some of us are sensitive to)
Chicken Keto Super Bowl Appetizers
Jalapeno Popper Chicken (Instant Pot)
Mexican Chicken Stuffed Peppers
Pinchos de Pollo (Puerto Rican Marinated Grilled Chicken Kebabs)
Sweet Chili Thai Chicken Wings
3-Ingredient Bacon-Wrapped Chicken Tenders
Veggies as Keto Game Day Snacks
Guacamole in the Food Processor
Cauliflower Rosemary Breadsticks
Balsamic and Thyme Roasted Portabello Mushrooms
Cheese Keto Super Bowl Appetizers
Chili Queso Dip (slow cooker or Instant Pot)
Mexican Pan Pizza with Cheddar Cornbread Crust
2-Minute Everything Seasoning Cream Cheese Dip
Salami and Cream Cheese Roll-Ups
Chicken Bacon Ranch Cheese Ball
Easy Bacon Jalapeno Cheese Ball
Cheesy Stuffed Sweet Peppers with Bacon
Pimento Cream Cheese Fat Bombs
Eggs for Game Day Finger Foods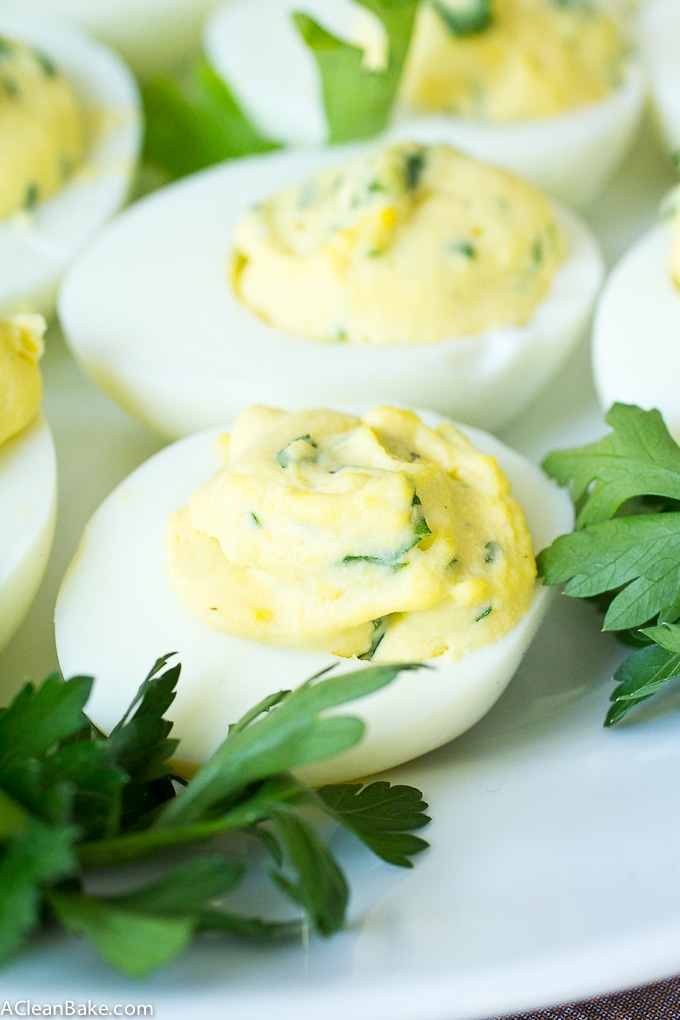 Everything Seasoning Deviled Eggs
Sour Cream Sriracha Deviled Eggs
Pizza Bake (Use small rounds of pepperoni, and cut slightly cooled casserole into small squares, each square with one pepperoni on top.)
Seafood Keto Appetizers
Avocado Cucumber Shrimp Appetizer
Cajun Shrimp and Andouille Sausage Lettuce Wraps
Spicy Shrimp Tacos with these Keto Taco Shells
Miscellaneous Dairy-free Keto Appetizers
Creamy Hot Artichoke Dip (dairy-free)
Instant Pot Queso (dairy-free)
Focaccia Flax Bread … (serve with cheese balls above)
More Keto round-ups