I may receive a commission if you purchase through links in this post. I am not a doctor; please consult your practitioner before changing your supplement or healthcare regimen.
Diatomaceous Earth Biscuits are lovely tender biscuits with a hidden health benefit: they make taking diatomaceous earth easier and more palatable. I like to call these biscuits Baps after a British biscuit with the same texture and shape.
You can read more here about why and how to take diatomaceous earth.
BAPS are gluten-free, grain-free, GAPS, Paleo, Keto and nut-free.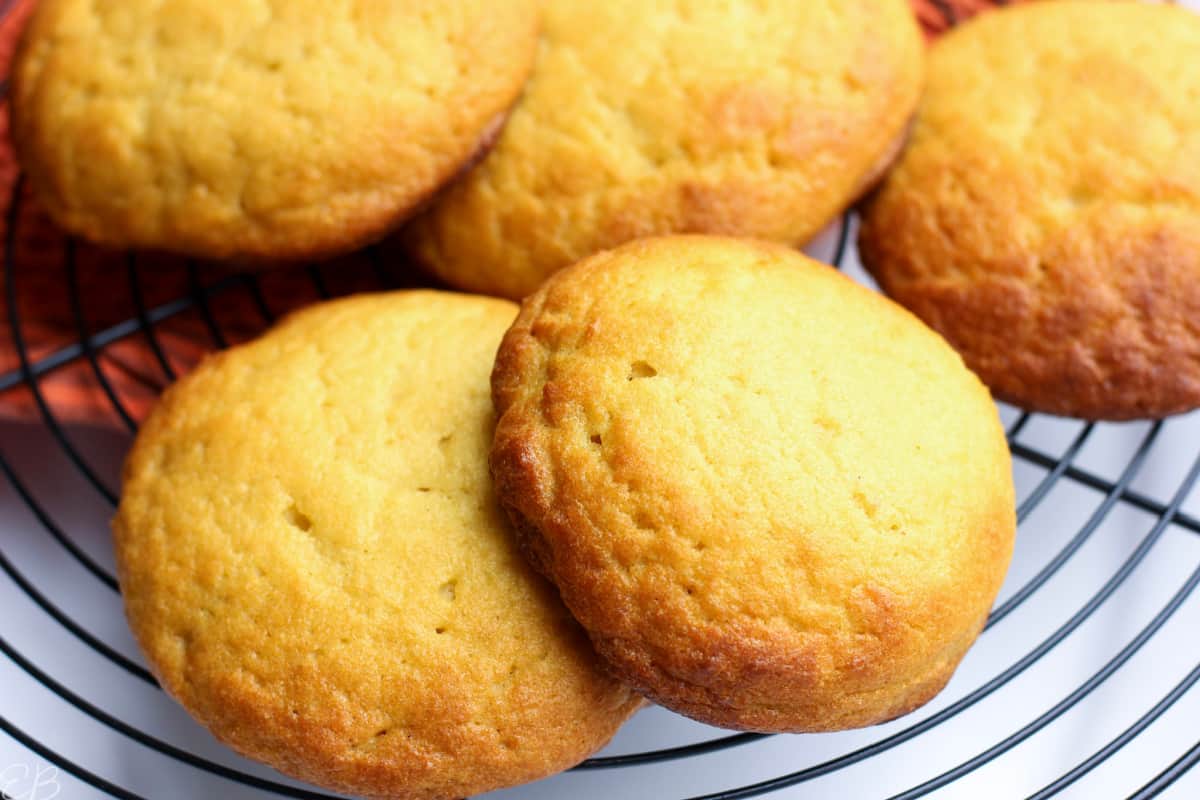 Jump to Recipe
How I thought of Diatomaceous Earth Biscuits
Several years ago I connected with a practitioner on the east coast whose specialty was wiping out pathogen overgrowth. I learned a lot from him, and as a result, have reached a tolerable level of equilibrium with my bugs. (A healthy level of candida is considered normal or original to a healthy baby/adult gut.)
However, this doctor's goal was to wipe out invasive pathogens completely, because in those whose overgrowth is severe, the pathogens have woven their tendrils through the leaky gut walls. He felt he needed to kill all of those tendrils for the holes to seal up. His methods, therefore, were very thorough and concentrated.
Diatomaceous earth for candida
One step in my protocol was taking diatomaceous earth three times daily, each time 1 teaspoon dissolved in 4 to 6 ounces of water. Very powdery and chalky — but all for a good cause.
My daughter was also following this regimen; so we purchased 10 lbs of the white gold from Amazon, food grade, and enjoyed our medicine at a very cheap price.
Eventually I could no longer afford the monthly phone visits with the doctor and being so much better, decided to move on, still armed with all I had learned.
Diatomaceous earth as flour
Recently, after removing nuts temporarily from my diet, I stood in my pantry and thought, 'What else could I use for flour?' And my eyes rested on the huge jar of white powder.
Eureka! Could it be done? Would that be weird? Too powdery? Too chalky?
I got excited, raced to my computer, typed into the search engine. Sure enough. It could be done. It had been done. A couple of times. (This was back in 2014!) I looked for ratios. I found some. I baked.
And Baps were born.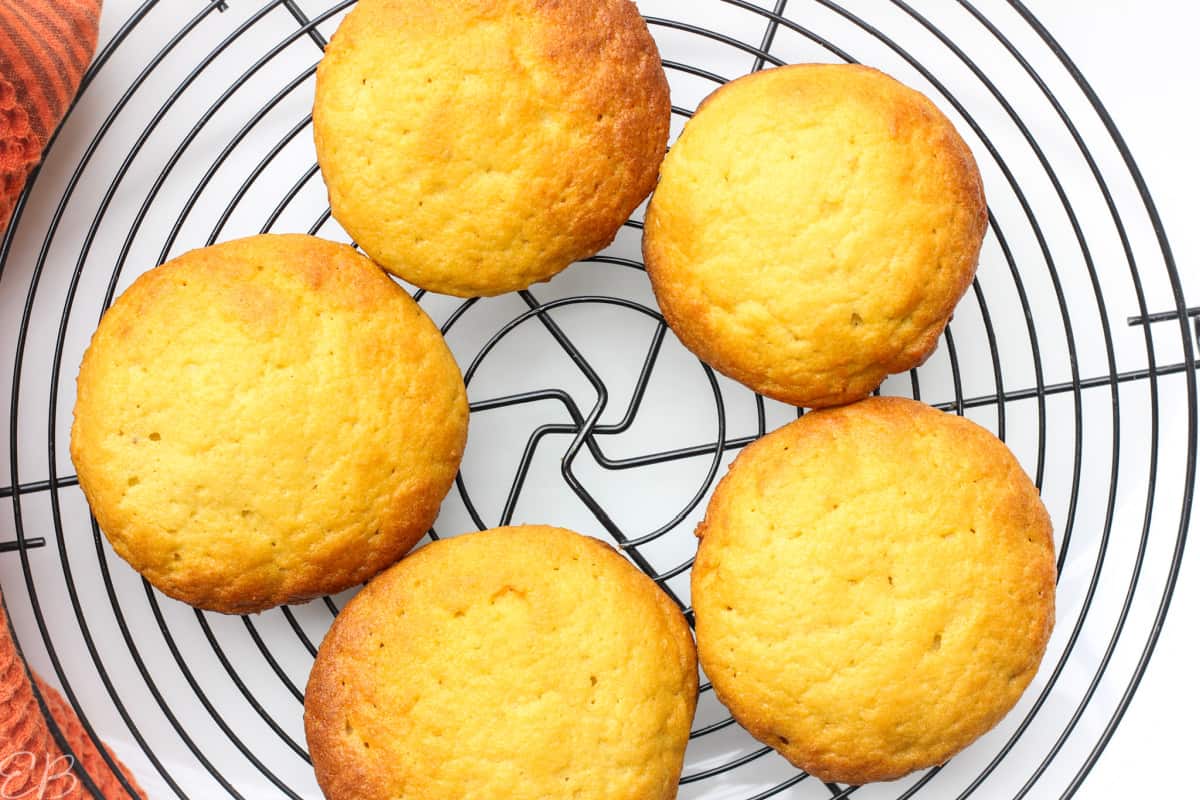 What are Baps
I wanted to make a biscuit that was tender, moist and rose well.
Baps are a kind of biscuit. They are flatter, because the batter is wetter. They often use lard, butter or cream. I needed this added moistness going in, I knew; because diatomaceous earth is chalky, and I didn't want chalky biscuits.
So now, anyone who needs to take DE doesn't need to swallow chalky water or lots of pills. Instead, it can be taken in food form.
Instead of stomaching the powdery water, I put some butter, ice cream or berry jam with my lovely soft biscuits and eat what the pathogens hate.
Ingredients
DE Biscuits are made with: coconut flour, eggs, honey or low carb sweetener, fat of choice, DE, baking soda and sea salt.
They're a really simple nut-free recipe that turns out nicely.
Diatomaceous Earth dosage in biscuits
1 to 2 Biscuits = 1 teaspoon DE, depending on how much DE you use in the recipe. I give two options.
1 teaspoon per sitting is a good dosage based on my doctor's protocol.
It just depends if you want to eat one biscuit or two how much DE you choose.
What do Diatomaceous Earth Biscuits taste like
Diatomaceous Earth Biscuits are tender and moist.
The DE in these biscuits is undetectable if the smaller amount is used … and just slightly detectable if the larger amount is used.
Diatomaceous Earth Biscuits are moist with eggs, honey (or low carb sweetener for Keto) and fat. My husband thinks they'd be good for strawberry shortcake (one if his all-time favorite desserts).
Overall, these are just a good, cakey baked good ~ lovely with ice cream, whipped cream, cultured cream, fresh berries, butter and jam, cheese or by themselves.
Nice with a little tea on the side.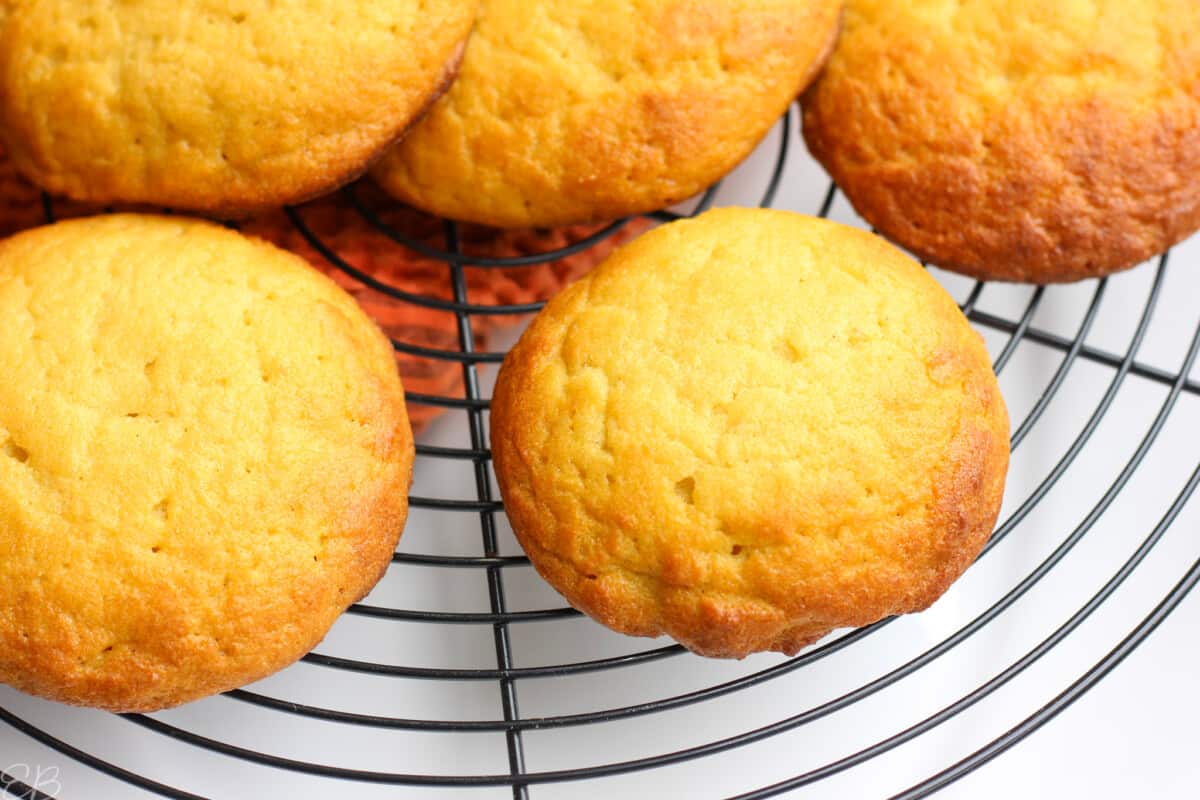 Print Recipe
Diatomaceous Earth Biscuits (Baps)
Diatomaceous Earth Biscuits are lovely tender biscuits with a hidden health benefit: they make taking diatomaceous earth easier and more palatable. I like to call these biscuits Baps after a British biscuit with the same texture and shape.
Equipment
electric beaters

not necessary, but ideal
Instructions
Preheat the oven to 325 degrees Fahrenheit. Line a baking sheet with parchment paper. Set aside.

In a small-medium size bowl beat eggs lightly. Add partially cooled melted fat and honey (or low carb liquid sweetener). Set aside.

Combine the dry ingredients in a medium-large size bowl, whisking them together thoroughly.

Add the wet ingredients to the dry ingredients, and mix until combined. I like to use a handheld electric mixer. Don't over-mix.

Allow batter to sit and thicken 5 minutes. Use a 2 ounce or similar scoop* to make mounds on the baking tray, spacing them apart 1 to 2 inches. Batter will make 5 to 6 biscuits. If you wish, press down slightly on each mound of batter to flatten slightly. Optionally, dip your finger tips in water, and smooth the surface of each biscuit.

Bake until golden brown, 11 to 14 minutes. Watch them closely after 11 minutes because they begin to darken quickly.

Cool slightly or completely. Serve! Enjoy plain, or with butter, jam etc.
Notes
*These are good scoops for biscuits and cookies, for scooping the dough in even mounds onto the cookie sheet.
The following nutritional facts are for the Keto or Low Carb version of the recipe.
Nutrition
Calories:
167
kcal
|
Carbohydrates:
1
g
|
Protein:
4
g
|
Fat:
16
g
|
Saturated Fat:
12
g
|
Trans Fat:
1
g
|
Cholesterol:
109
mg
|
Sodium:
240
mg
|
Potassium:
40
mg
|
Fiber:
2
g
|
Sugar:
1
g
|
Vitamin A:
158
IU
|
Calcium:
16
mg
|
Iron:
1
mg
You can Pin this recipe here: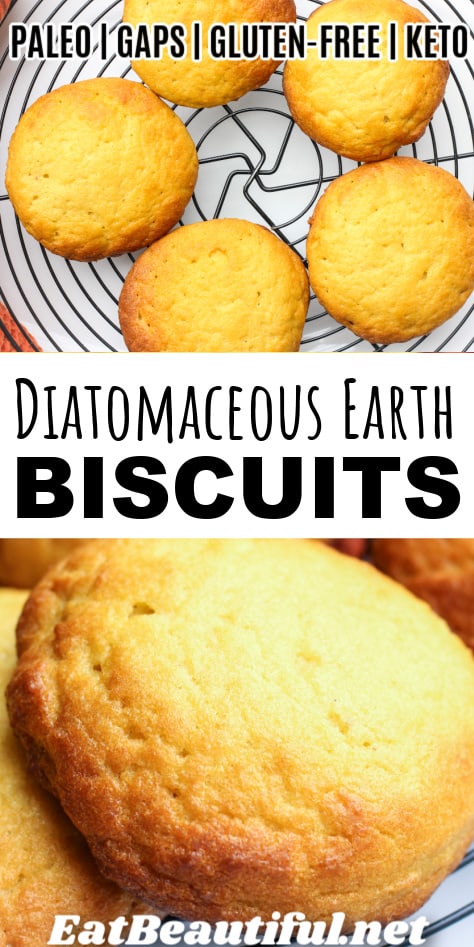 Similar articles: