I may receive a commission if you purchase through links in this post. I am not a doctor; please consult your practitioner before changing your supplement or healthcare regimen.
You only need 3 ingredients to make this homemade Fastest Meat Stock Recipe and 15 minutes of cooking time!! — to end up with the richest most flavorful stock — perfect for using in recipes, including soups, and irresistible to drink by the mugful!
I will go so far as to say: Meat Stock is better than bone broth for most needs, can be used in all the same ways, and it tastes better!
More on what makes Meat Stock so healthy and wonderful below …
Stove top or Instant Pot
This recipe can be made on the stove top or in your Instant Pot.
For wellness
The recipe is great for most diets, and is a special boon for Low Histamine diets; also: Paleo, Whole30, AIP, Keto, VAD, GAPS, Gluten-free and more.
Fastest MEAT STOCK Recipe is the one I make in my own kitchen and have been making for many years. I finally realized it would be really helpful to all of you if I published it, so you can make it, too. A similar recipe is in my soups cookbook, but it's a staple I know will be helpful here on the blog as well.
Jump to Recipe
Is Meat Stock the same as bone broth
Meat Stock and bone broth are a little different, but they are similar in their nutrients and uses.
How to, benefits and results of making Meat Stock (vs bone broth):
Meaty bones or just meat are used to make Meat Stock.
Meat Stock is faster to make than bone broth.
It's richer in flavor.
Meat Stock is gentler on the gut and easier to digest than bone broth.
Meat Stock will always have some level of gelatin and therefore gel (thickness or at least viscosity) when it's chilled.
After cooking Fastest Meat Stock, you end up with meat (batch cooking!) to use in another recipe, now or in the future.
Meat Stocks can be very high in gelatin (with all its benefits), and thus high in protein.
A wonderful layer of fat is rendered when making meat stock (always). All chicken, even skinless, will yield fat and a buttery flavor. The fat can be chilled and used as schmaltz for another recipe. (Thrifty benefit!)
Meat Stock is a low histamine food, if made with low histamine meat.
Details about bone broth:
Bones or meaty bones are used to make bone broth.
Bone Broth takes a minimum of 2 hours to cook, or up to 72 hours.
The first 2 to 3 hour cooking of bones yields gelatin.
The longer cooking of bone broths allows the bones to break down and yield additional protein. (Long-cooked bones, do not, however, yield more minerals. This is misinformation that has now been cleared up through scientific studies.)
The long cooking of bone broth may extract unwanted toxins from animal parts, specifically lead and glyphosate-containing pesticides (from non-organic meat/bones). The lead is in amounts that humans may process well in a balanced diet, but it's still lead, so not ideal.
Bone broth is high in histamines and glutamic acid (best to be avoided by those

with

ADHD,

autism,

multiple

sclerosis

and

other

neurological disorders)

.
As you can see, there are MANY benefits to making Meat Stock: rich flavor, its gentleness, lots of gelatin, the convenience of leftover meat to use for an easy meal, the rendering of fat (which saves money from buying it) and how fast it is to make!
In my opinion, Meat Stock is healthier than bone broth.
Ingredients in Fastest Meat Stock Recipe
Note: Do be sure you choose organic, or better-than-organic pastured raised, meat or bones for broths and stocks. Unfortunately, non-organic bones really do contain toxins. And we certainly do not want to boil and consume them.
There are only three ingredients in this recipe!:
chicken or beef — Yes, you can be flexible here! But, as you'll see below, chicken is the fastest broth, the 15-minute recipe.

Chicken: Bone-in, skin-on chicken will create the best gel. Depending on your needs, use any cut of chicken you prefer: boneless skinless thighs, bone-in, skin-on thighs, legs or wings or a whole chicken. The only requirement is a total number of pounds minimum, to make stock.

But, as mentioned, if you need your stock to gel (more gelatin in your stock), choose the bone-in and skin-on option, and as I mention below in the recipe, use more meat to water, ratio-wise.
Gelling is NOT necessary, though. It's up to you! If you just need broth for a recipe, use any chicken you choose.
To save money (and/or produce less cooked meat), you can use more water and/or less meat. I give this option in the Notes section of the recipe.

Beef: When I use beef to make this Fastest Meat Stock (which is often), I like to use beef short ribs best. This way, I get richness and flavor (and fat that renders to use later for cooking purposes) from the meat, plus a further depth of flavor and extra gelatin from the bones. But, you can use any beef, including stew meat, a chuck roast or even ground meat (which I'll do another post on soon, to go into the details of how).

filtered water
sea salt or Potassium Lite Salt — The benefit of using Potassium Sea Salt is adding more potassium to your diet. Potassium is a mineral many of us need more of, and including it in one's salt is an easy way to get more.
Why I don't use vegetables in meat stock
Vegetables actually taint the clean rich flavor of meat stock.
Veggies are more work and cost more money — to then just boil and give a bad flavor to this special recipe.
You can always add veggies later, but certainly don't boil them as part of the stock.
How to get more minerals
If you want more minerals in your stock, which some veggies add, you can read here in my Bone Broth recipe how to add nettles, or simply add minerals to your diet with:
Method — How to make Fastest Meat Stock Recipe
You have a few variations/options with this recipe:
Choose to use 1) a pressure cooker (like the Instant Pot) or 2) a pot on the stove top.
Secondly, choose chicken or beef (or other meat).
Chicken
If you choose chicken, your cooking time is 15 minutes — whether you choose the stove top or the Instant Pot.
Beef
With beef, the cooking time is considerably more for the stove top, about 2-1/2 hours; but Beef Stock in the Instant Pot takes just 35 minutes.
So the main recipe I'm sharing here is the chicken recipe, if you need fast stock!
But if you prefer to use beef and don't mind the added cooking time, the recipe is just as simple and easy. (In the next week or so, I will be publishing a 15 minute beef stock recipe, but it uses a different method, so I'll wait and link to it at that time.)
Ways to use the meat (that made the stock)
If you use meat to make Fastest Meat Stock, and not lean meaty bones, you'll have a lot of meat when you're done making this stock recipe!
This is good news, and it's batch cooking! You'll either have meat ready to make lunch or dinner with, right now, OR you'll have meat to store for a future use.
Plain meat
One option, of course, is simply to store the plain meat, and then use it as you'd like when you need it. Plain cooked meat is great for use in:
chicken salad
soups and stews
a regular green salad
pasta dishes
Spiced meat
Another option is to marinate the meat or coat it with spices, so it's ready for a simple meal prep when you need it.
If you use chicken, here are some ways to store, and uses for, chopped or sliced meat:
Sprinkle generously with coconut aminos. This simple Asian marinade will absorb into the meat. It can be refrigerated or frozen to be used in the future in Asian recipes.
Dress with salad dressing. Refrigerate for use on or in a salad later in the week.
Toss with Mexican spices. Refrigerate or freeze for use in tacos or other Mexican dishes.
Stir into coconut milk and curry spices. Heat and serve later in the week.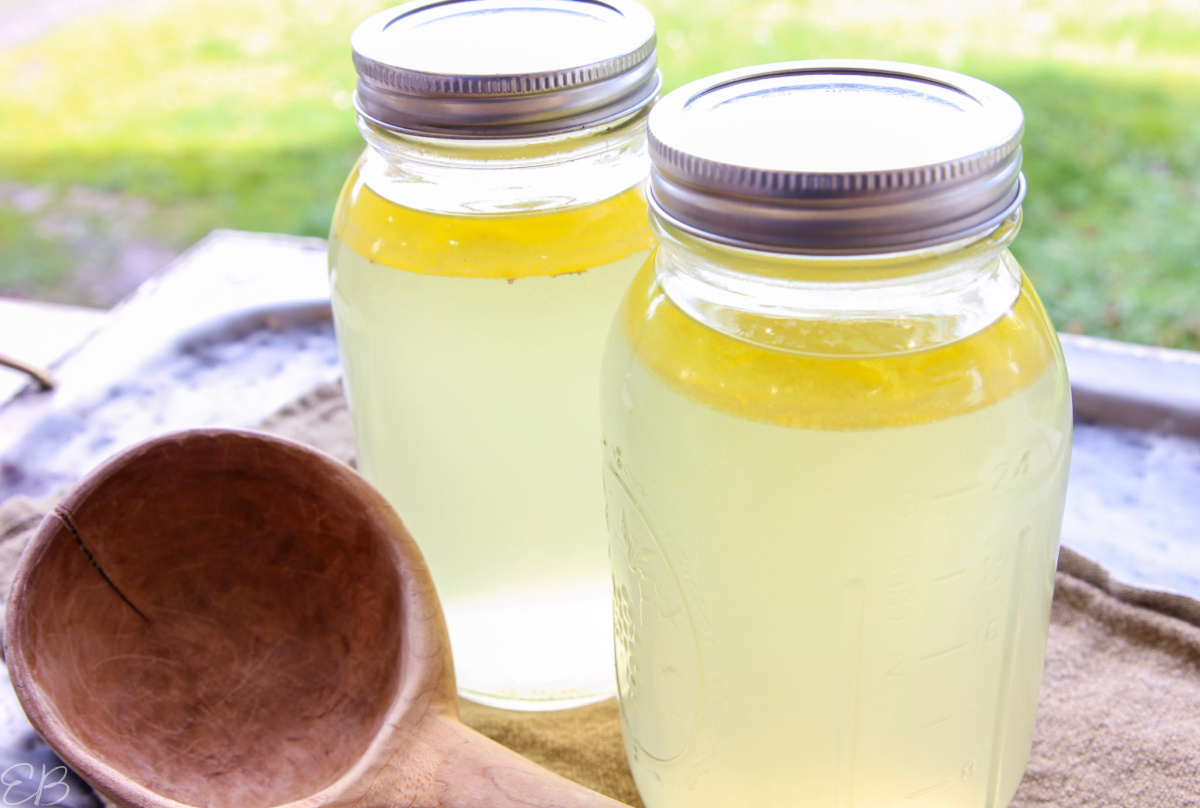 How to use leftover skin
If you cook chicken with the skin-on, this fat can either be discarded after cooking, or if you're frugal, you can use it.
The best way to use leftover chicken skin is to keep in the fridge for up to 4 days until you need it. Then, purée it into one of two kinds of recipes:
a bisque soup: Add it to the blender with the veggies you purée. It will blend in smoothly and add a rich velvety texture that's very subtle, but very good. I learned this while on the GAPS diet and found that surprisingly, it's a gourmet cooking method.
a waffle batter: Waffle batters are very flexible and will take any fat well. Make part or all of your waffle batter in the blender. Add the chicken skin as part of the fat the recipe calls for: you'll need to estimate the amount by putting it in a measuring cup. So replace part of the oil called for in the recipe with the skin. Fat in waffle batter helps to create the crispy edges. Essentially, you're adding schmaltz to your batter, but it renders while cooking, instead of beforehand.
Print Recipe
Fastest Meat Stock Recipe (15 minutes)
You only need 3 ingredients to make this homemade Fastest Meat Stock Recipe and 15 minutes of cooking time!! -- to end up with the richest most flavorful stock -- perfect for using in recipes, including soups and irresistible to drink by the mugful!
Cost:
$5 (This REALLY depends on sourcing and perspective. The stock itself costs not very much, because you'll have MEAT for another use.)
Equipment
Pot for the stove top -- or Instant Pot

or other pressure cooker
Ingredients
3-½

lbs

chicken

Bone-in and skin-on for the best gel, or any cut of chicken you prefer, including a whole chicken or even boneless skinless thighs. For beef with bone-in, like short ribs, use 4 to 5 lbs with the 8 cup water option, or without bone (stew meat or a chuck roast, for example), 3 pounds -- See Notes if you want to make stock with less meat.

5 to 8

cups

water

To make a stock that gels when chilled: Use 5 cups water and 3.5 lbs meat with 1 Tablespoon salt. (If you don't need stock that gels, use up to 8 cups water, with the extra teaspoon of salt added.)

1

Tablespoon

sea salt

(+ 1 teaspoon more if you use more than 6 cups water)
Instructions
For stove top: Place chicken in pot with lid. Add water and salt. (Make sure the water covers the meat. If not, add a bit more water to cover, or move the meat around so it's lower in the pot.) Cover pot with lid, and turn heat to high.

As soon the water begins to simmer, reduce heat to whatever temperature maintains a simmer, medium-low or low.

Simmer 15 minutes, then turn off the heat.

Instant Pot: Place chicken in pot with lid. Add water and salt. (Make sure the water covers the meat.) Seal lid, and close steam valve. Depending on which model IP you have: press "Manual" or "High Pressure" button, and adjust time to 15 minutes, or "Poultry" button, in which case the time panel will display 15 minutes. When timer goes off, do a QPR, or allow pressure to release naturally, whichever you prefer.

Use a slotted spoon to remove chicken to storage container, plate or cutting board. Discard skin, if used. Use chicken for desired recipe (if desired, toss chopped chicken with marinade or spices for a future meal; see post for more ideas).

Stock is now ready to use or store. Drink by the mug, or use to make soup, sauces etc.

To store, pour into mason jars or other storage container of choice. The fat from the chicken will rise to the top and seal the stock beneath, which gives the stock a long shelf life, even in the fridge.

Refrigerate for up to several weeks, or possibly even months. If you choose to freeze it, leave 3" to 4" headroom (2" below the neck), and if using jars, turn them on their sides, which prevents the jars from cracking when the contents expand. Freeze for up to several months.

To make this recipe with beef short ribs or another cut of beef, the stove top cooking time is about 2-½ hours, after the water begins to simmer. The Instant Pot cooking time is 35 minutes. The remainder of the recipe stays the same.
Notes
To save money or if you don't want as much cooked meat
To make Meat Stock with just 1.5 to 2 lbs meat, use only 6 cups water and 1 Tablespoon sea salt.
Nutrition
Calories:
167
kcal
|
Carbohydrates:
1
g
|
Protein:
5
g
|
Saturated Fat:
1
g
|
Sodium:
186
mg
|
Potassium:
465
mg
|
Calcium:
25
mg
|
Iron:
2
mg
Don't have time to make homemade stock
This Fastest Meat Stock Recipe is so fast and easy that over the last 10 years I have purchased broth less than 5 times total. There is just no need to buy mediocre broth when I can get meat and broth in greater quantity, of the highest quality and for less money overall — and in less time, than driving to the store.
But if you NEED to buy broth, here's a guide on which are the best bone broths to buy. 🙂
How to make Low Histamine Meat Stock
This section applies to those of you with MCAS or histamine overload.
One of the many benefits of Meat Stock over bone broth is that it can be lower in histamines. Just be sure to use really fresh meat.
Chicken is low histamine when it's very fresh.
Beef is usually aged, so it is high in histamines. Here's a source for low histamine beef. For 20% off your first purchase, use code BEAUTIFUL at check out.
Storage
To keep Fastest Meat Stock low histamine, use it immediately, or store and freeze in single serving portion sizes so it stays fresh, and it's easy to defrost each time you need it.
You can Pin this recipe here:
Similar recipes you may find helpful