I may receive a commission if you purchase through links in this post. I am not a doctor; please consult your practitioner before changing your supplement or healthcare regimen.
Some posts are more fun and exciting to write than others. Surprisingly perhaps, Beef Tongue into Delicious Crispy Beef had me twitterpated the whole time. FUN! Beef tongue=fun! 🙂 Especially this recipe: You'll love the delicious crispy beef and its versatility — so many ways to use it for a great meal. And the Instant Pot, it sure makes it easy. This recipe is Paleo, Traditional, Keto, GAPS, Whole30 and AIP!
Beef Tongue
Perhaps you're new to beef tongue. Perhaps you're only curious with some horrified fascination. Perhaps you're like me, genuinely interested in using the entire, sustainably-raised, grass-fed animal. And like me, you LOVE great food and would be thrilled to learn a new and easy way to make what may seem like a behemoth task into something that's totally doable?
If this is you, if you have an open mind, if you're like, "Heck yes!" or at least, "I'm willing; I can do this" (or perhaps you've prepared beef tongue lots of times before, but you want to make it yummier and easier?), this post is for you!
I took LOTS of photos during this process, so there will be NO mystery for you. Not all the photos are ones your teenager will

want to pin up inside their locker at school, but they're all helpful, so you know what to expect. Here we go!
I first ate beef tongue about 18 years ago. I think it was given to us for free. Since then we've been given LOTS of beef tongues, deer tongues, elk tongues and sheep tongues for free. (Word gets out.) That's one of the main reasons to fall in love with wild or grass-fed tongue: it's often free. FREE food that's sustainably-raised. So many folks don't want it or don't want the "hassle" of dealing with it. And they don't know it can be delicious.
Yet this recipe is easy (and SO yummy) and will help you to have a new mind about its preparation, if you don't already.
Instant Pot
You don't NEED an Instant Pot. But I LOVE how it makes the initial cooking step that much faster and easier! If you don't have an IP, I'll share the alternative below, so no worries. But it does increase the passive cooking time. (I SO recommend investing in one of these beauties. I use mine every single day. This is the one I got my mom for Christmas.)
Before we go forward, I'm going to give you a quick overview of what the cooking process looks like: Step 1- You'll simmer or pressure cook the meat (as you would stew meat) so it's tender and cooked through, Step 2- You'll allow it to cool slightly and peel the tongue (this is the part that used to make me squeamish, but doesn't anymore AT ALL!), Step 3- You'll slice the tongue and FRY those pieces until they're crispy and awesome!
Crispy
One secret few know about tongue is that there are marbles of fat throughout that are VERY fine. You don't see the fat, but it's what makes this meat super tender and what makes it fry up CRISPY with very little fat in the pan. It gets as crispy as bacon or pork sausage with no effort on your part. Then, I like to slice it into thin strips, so you don't see every little aspect of the tongue slice. The texture is like crispy, slow-cooked meat and would also be great for making a hash.
Remember, tongue is also called "lengua." It's impossible to find an authentic Mexican restaurant without lengua on the menu. That's because it's GOOD and it's frugal.
Delicious
The flavor is delicious, not like organ meat, but it is unique if someone is being "picky." It's benefited by garlic powder, sea salt, black pepper and optional cumin.
When my husband ate this last batch of tongue we hadn't eaten it in a while. I had 2 tongues in my freezer and cooked them both at the same time (a ton of meat, by the way). He was like this: "Mmmmm, what is this? Meg, what is this? Did you like cook pork tenderloin in a ton of fat? I love this. This is so good." I am not exaggerating. My teenage daughter was like this: "Is this tongue?"
LOL. So, MOST people will love tongue. MOST people will only know what they're eating if you tell them. I thought it was fun to serve it and see what reactions I got. Both my boys like it. My youngest son loves it. I'd love to hear about your experiences serving your family this adventurous meat, too.
It's wonderful in fajitas. Tacos. On top of salad. On top of eggs with green chilies. Etc.
Print Recipe
Beef Tongue into Delicious CRISPY BEEF - an Instant Pot recipe
Depending on the size of your pan, it will take 2-3 batches to fry all the meat. Alternately, you can use two pans. This recipe starts in the Instant Pot and finishes on the stove top.
Ingredients
1

beef tongue

3

cups

water

2-3

Tablespoons

lard

or other traditional fat

2-3

teaspoons

sea salt

freshly ground black pepper

to taste (omit for AIP)

1

teaspoon

garlic powder

optional

1

teaspoon

cumin

optional (omit for AIP)
Instructions
Place whole tongue and water into Instant Pot. (See Recipe Notes below if you don't have an IP.) Seal lid and close valve. Select Stew setting. IP will cook for 35 minutes. Allow pressure to release naturally for 30 minutes, then put dish towel over valve and release pressure.

Using tongs, remove tongue to cutting board to cool slightly. When cool enough to handle, peel tongue, making a cut through the skin to begin. (See photo.)

Slice tongue starting at the tip, in 1/2" slices, at a slight angle to get larger pieces at the tip.

Heat large cast iron skillet or other pan over medium-high heat. Add 1 Tablespoon fat to pan, spreading it around. Place meat slices closely together. Sprinkle with 1 tsp. sea salt, freshly ground pepper, to taste, and optional spices. Cook for 5 minutes, then reduce heat to medium for an additional 3 minutes. Check the surface that's frying. When it's crispy flip each piece.

Lightly salt second side of meat. Fry on second side until crispy. Remove first batch and start second batch of meat frying: repeat frying steps with any meat that remains, using lard, sea salt and spices as you did with the first batch.

Remove meat to a cutting board and cut into thin strips, as desired. Serve in Mexican food settings, such as tacos, big salads, over eggs with green chilies, inside soft tortillas etc. with accompaniments: fresh cilantro, sweet onions, salsa, avocado, sour cream, cheese, fresh radishes etc.
Notes
If you don't have an Instant Pot, simply place tongue(s) in large pot. Cover with water. Add 2 teaspoons sea salt. Bring water to a boil, then reduce heat to a simmer. Simmer 1 hour for every pound of meat. This will likely be a minimum of 3 hours. A knife needs to slide to the center of the meat easily, to indicate the meat is tender. If in doubt, cook 1 additional hour. A crock pot can also be used for this step: simply slow-cook the tongue in the salted water all day, as you would a roast.
Find the Instant Pot

HERE

.
Here's the Instant Pot I recommend. And below are more photos of the process.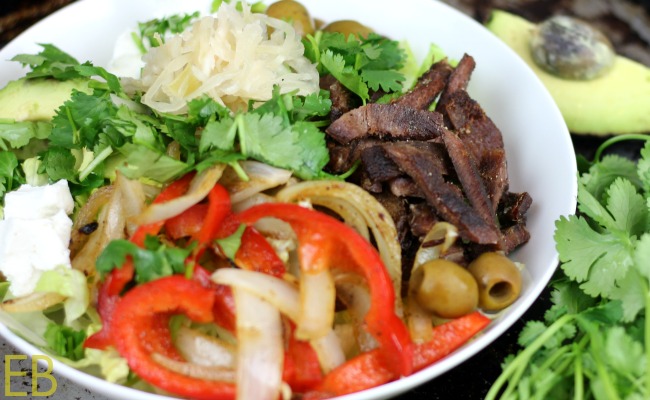 Have you made beef tongue? Have you used the Instant Pot? Have you fried it to make it crispy?