I may receive a commission if you purchase through links in this post. I am not a doctor; please consult your practitioner before changing your supplement or healthcare regimen.
15 Best Paleo Muffin Recipes features a huge variety of muffins, both sweet and savory, fruit and chocolate, some with almond flour, and many that are nut-free and/or egg-free. These treats also include grain-free recipes for AIP, Keto and Vegan. All Gluten-free!
I can personally vouch for the perfect interior and exterior texture of each of these recipes. Each one turns out perfectly!
Why love muffins
Muffins are my favorite baked good because they're like healthy moist cake! Enjoy muffins any meal of the day, and as a great side with soup, salad or breakfast. So versatile and warming, muffins make me feel so calm and cozy at mealtime — just how we're supposed to be while eating for the best digestion.
Especially each fall and winter, but definitely year round, bake some muffins, and enjoy the indulgence of a healthy treat, and perhaps also baking for the ones you love. (My husband's favorite treat is also muffins!)
Below the recipes, I also answer the most commonly asked questions about muffins!
Best Paleo Muffin Recipes
Blueberry Muffins have the best texture and the best ingredients! Truly a healthy treat, great for breakfast, brunch or snacks, enjoy the best version of this classic, with a nut-free variation.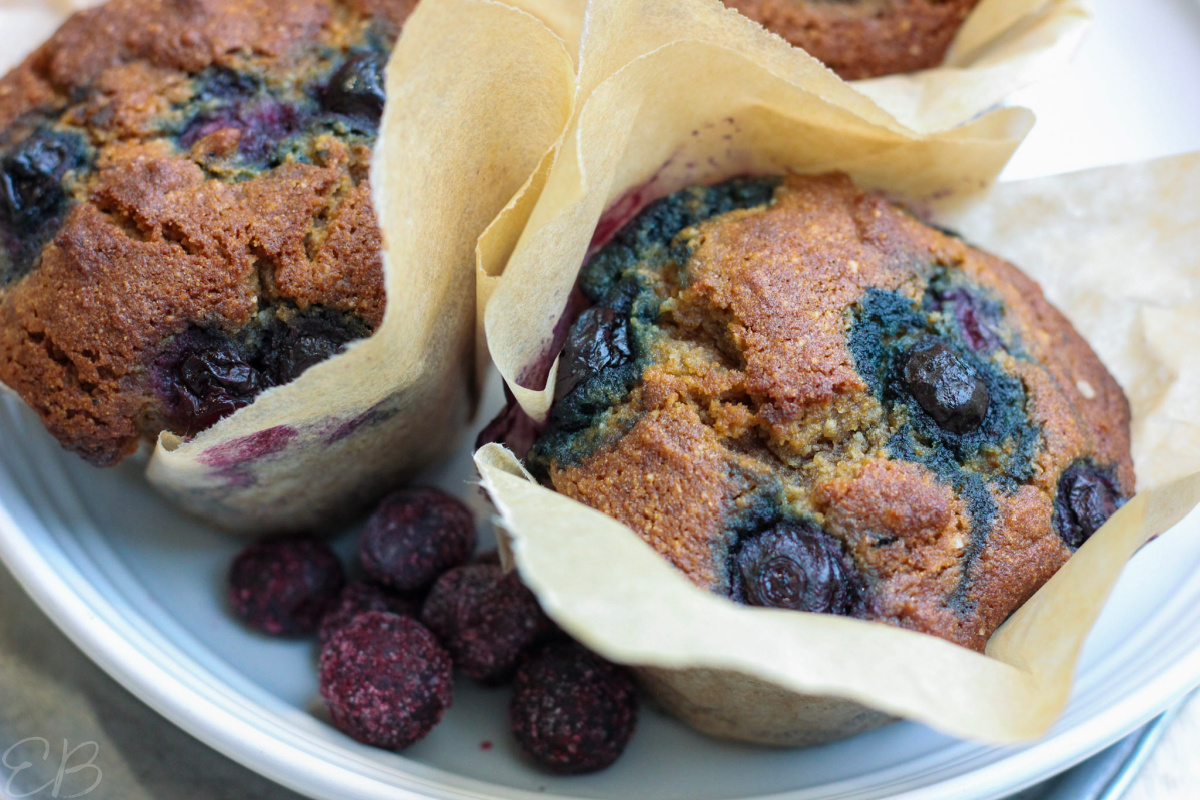 Blueberry Banana Muffins combine two favorites! Use up old bananas, and dot the tender, moist middle with fresh or frozen blueberries, for a combo no one can resist.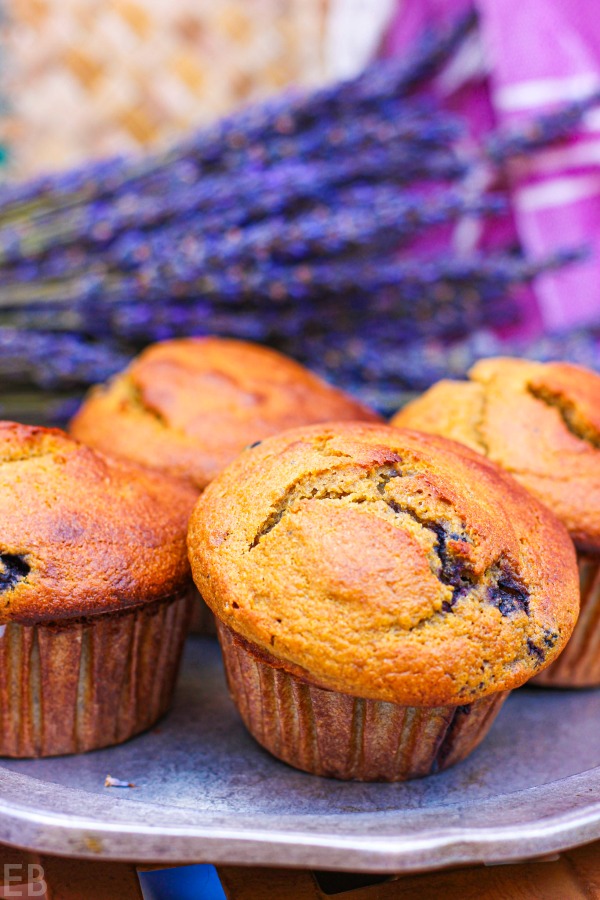 Morning Glory Muffins (also Keto) are just SO GOOD. We love this treat and all the nubby fun ingredients that go into them.
Carob Muffins must never be under-estimated. Not chocolate, true, but better for so many of us. This recipe actually is a good sub for chocolate! The taste and texture are so satisfying!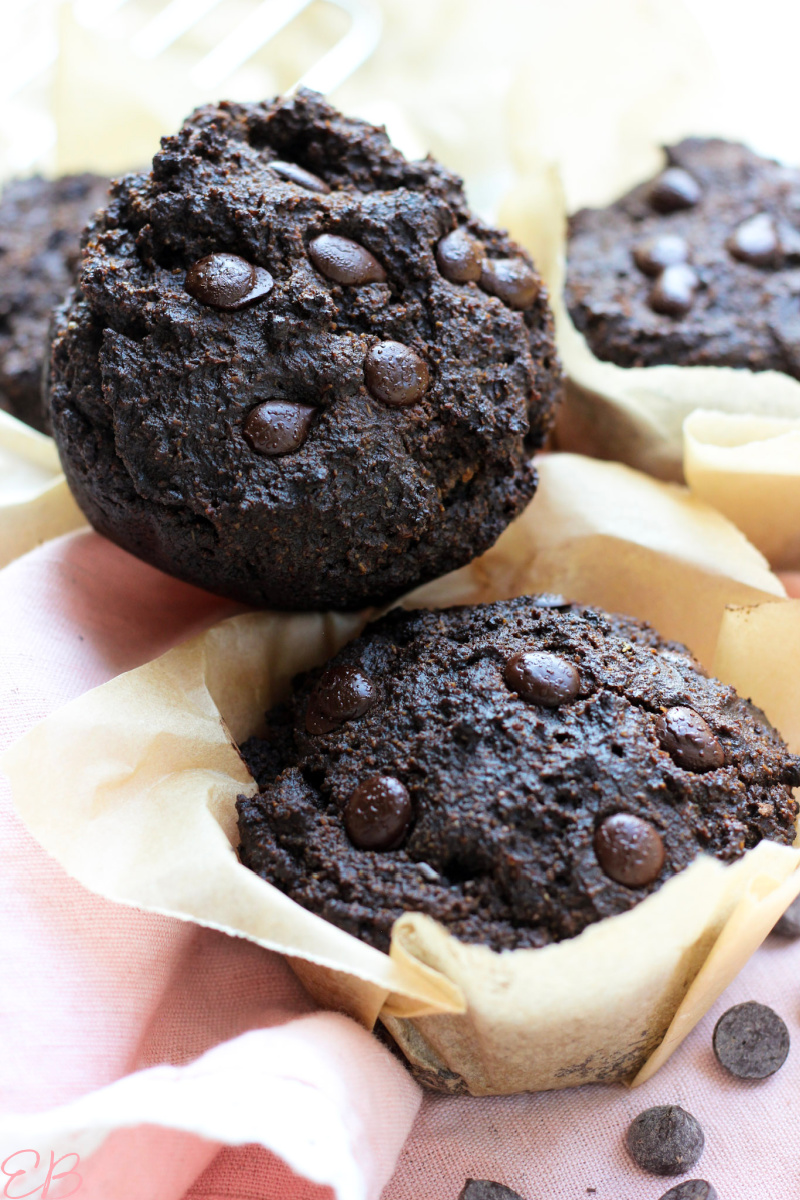 Chamomile Muffins are a revelation. I have never served these muffins to friends without great excitement and enthusiasm following. You'll LOVE the texture of these and the incredible chamomile flavor — that's not too subtle! A super good herbal recipe.
Tiger Nut "Bran" Muffins are the Paleo version of bran muffins, a favorite I grew up eating with my parents at a lovely French bakery. You can't beat these if you love bran muffins but prefer a grain-free or gluten-free version.
Butternut Squash Muffins have the best inside texture and a wonderful fall flavor!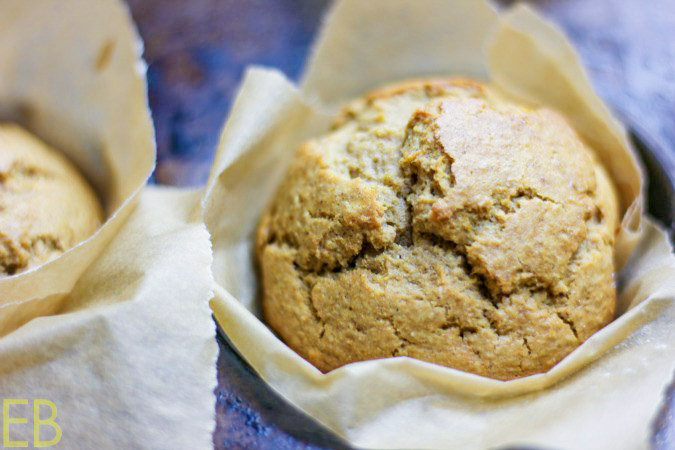 Healthy Chocolate Muffins are delicious enough to eat daily! 😉 So good, but much healthier than chocolate cake.
Cappuccino Chocolate Chip Muffins (okay to use carob chips) are the healthier version of an old favorite. Great texture on top, especially with that crispy glaze!, and a great flavor. Break off chunks as you rest and savor.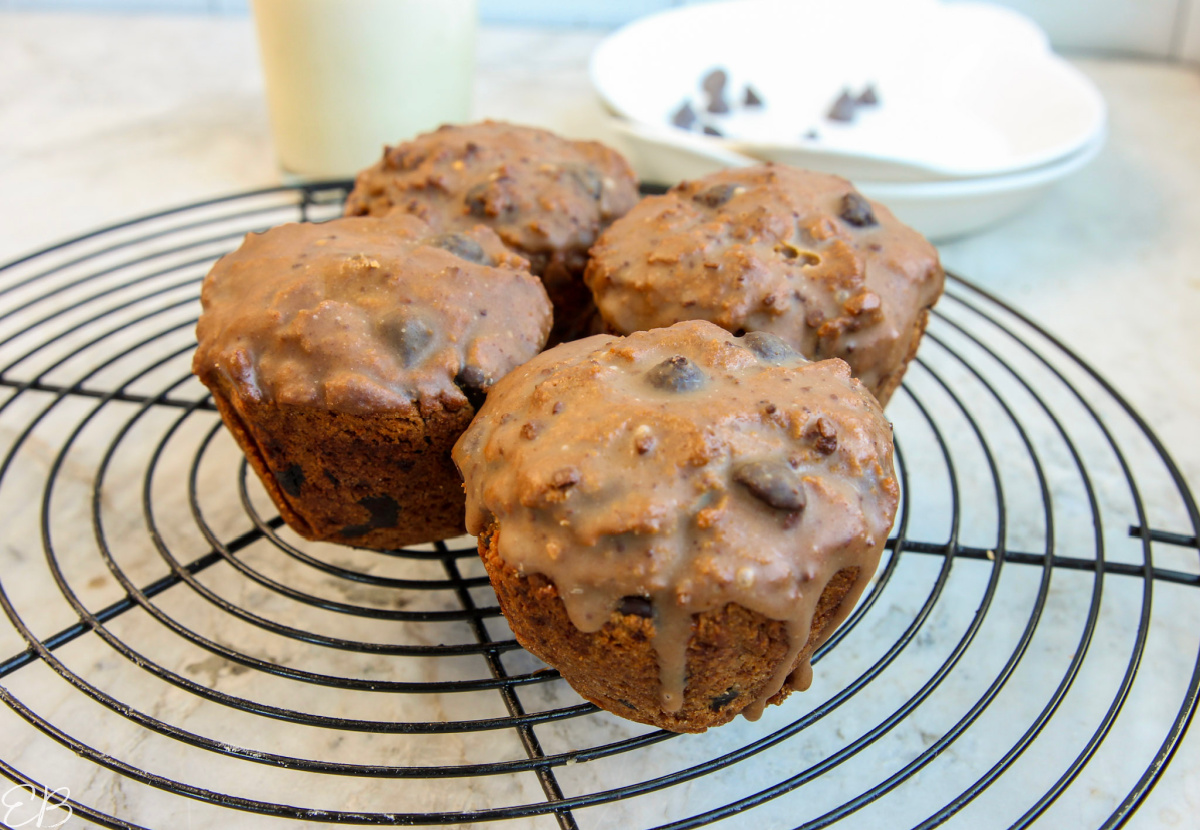 Rosemary-Pine Nut Muffins are a lovely cocoa butter-scented savory muffin. I love these for dinner, alongside soup and/or salad. You won't regret tasting the flavor of these muffins. They're really special and again, have the perfect texture.
Best Paleo Muffin Recipes: also Egg-free, Nut-free, AIP
Strawberry Muffins (also Vegan) are moist and delicious, a great versatile recipe for Paleo, but also AIP and Vegan.
Egg-free Blueberry Muffins are one of the most popular recipes on the blog. This recipe's been tested again and again to ensure it's always reliable and easy to make.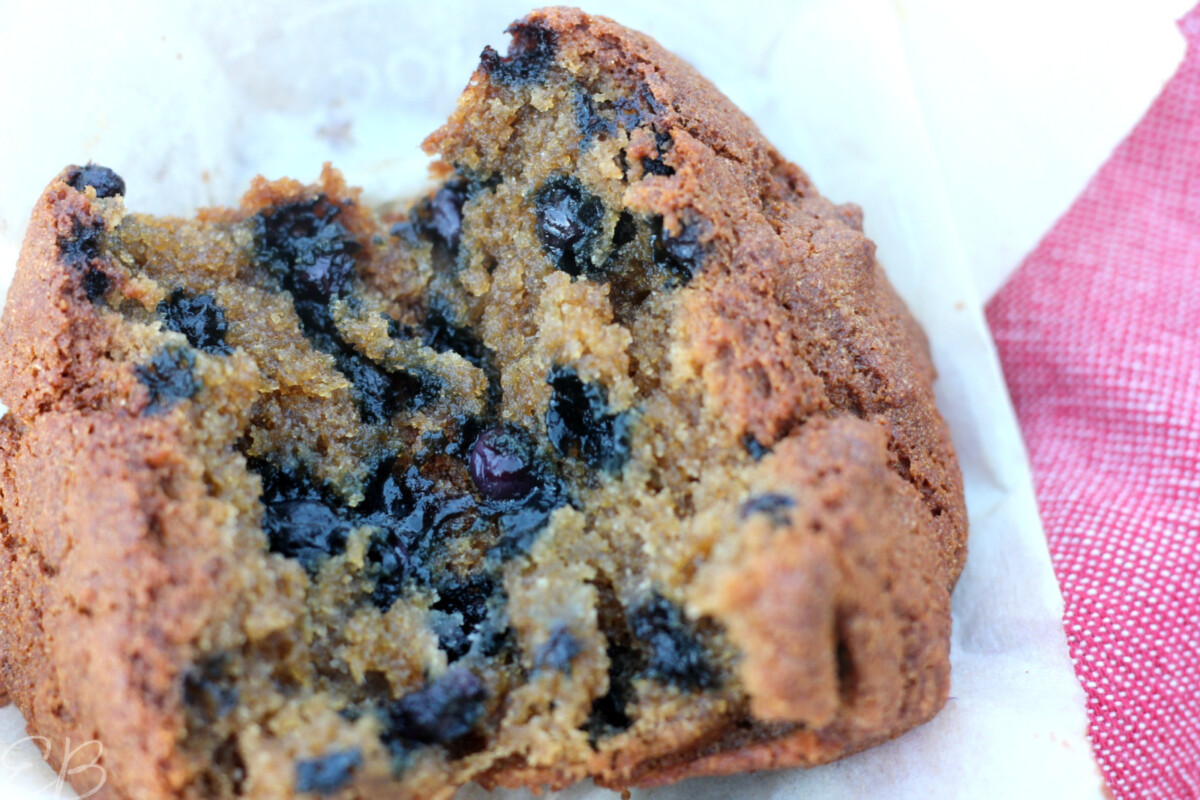 Apple Cinnamon Muffins (blender batter) are one of my personal favorite recipes. Being made in the blender, it's just so fun to see how this recipe comes together and bakes up to have the ideal texture and flavor. So lovely each autumn.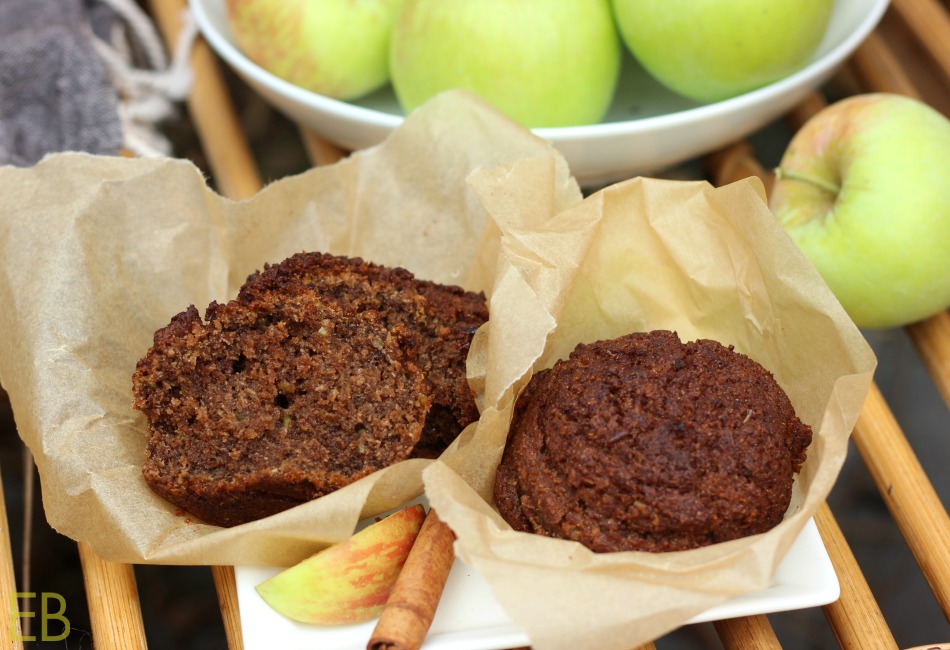 Cranberry Muffins have the best inside texture, a real feat with egg-free baking that I always require before publishing a recipe. Enjoy each winter especially.
Beef & Savory Herb Muffins are a fun, new savory muffin recipe that provides a complete meal — high in protein and complex carbs. Great nutrition and a fun meal in your hand. Enjoy any time of day.
Most common questions about muffins
What makes a high quality muffin
According to the experts, the best muffins have a thin, evenly browned crust. The top is mounded and symmetrical, but looks ragged. When broken apart, the texture is uniform, and the crumb is tender and light.
What are common muffin making mistakes to avoid
Substituting ingredients — Stick to the recipe, even if it means a trip to the store or waiting for an ingredient to arrive in the mail.
Over mixing the batter — Mix muffin batter just until it's thoroughly mixed, but no longer.
Overfilling the muffin tray — This one's negotiable: I'm a big fan of big muffins. As long as you have a big enough muffin liner to allow your muffin to rise, the oven temp isn't too high so as to burn the muffin and you know the recipe can handle a longer baking time, big muffins are extra delicious — because you get more of the soft middle and more of the ragged top (both textures are so good) .
Distrusting the recipe — If you're following a recipe and the batter looks too thin or thick, don't try to thicken or thin it before baking. As long as you're making their recipe, trust them. You can't change the recipe and then wonder why it didn't turn out. Better to be "all in", and then see the results. You'll find all of these muffin recipes "work". Some have thick dough-like batters (especially the egg-free ones), and others don't. Let the recipe and the oven do their magic, and see the perfect results!
Leaving the muffins in the pan after they have baked — While it's okay to do this, and necessary for the first 10 minutes after baking for certain egg-free recipes, leaving muffins in the pan will create steam and change the outer texture of muffin bottoms. Better to allow a few minutes, and then remove muffins to a cooling rack.
You might also enjoy
You can Pin 15 Best Paleo Muffin Recipes here: