I may receive a commission if you purchase through links in this post. I am not a doctor; please consult your practitioner before changing your supplement or healthcare regimen.
This Keto Low-FODMAP Food List is the most complete list I've found on the internet. Post the free printable where it's easy to see and make your grocery list. Or, take it with you to the grocery store to make shopping easy!
If you need to improve your digestive and overall health while on a Keto or Low Carb diet, the Low-FODMAP diet is helpful for many people.
I used it myself for one year and saw encouraging progress within the first two weeks.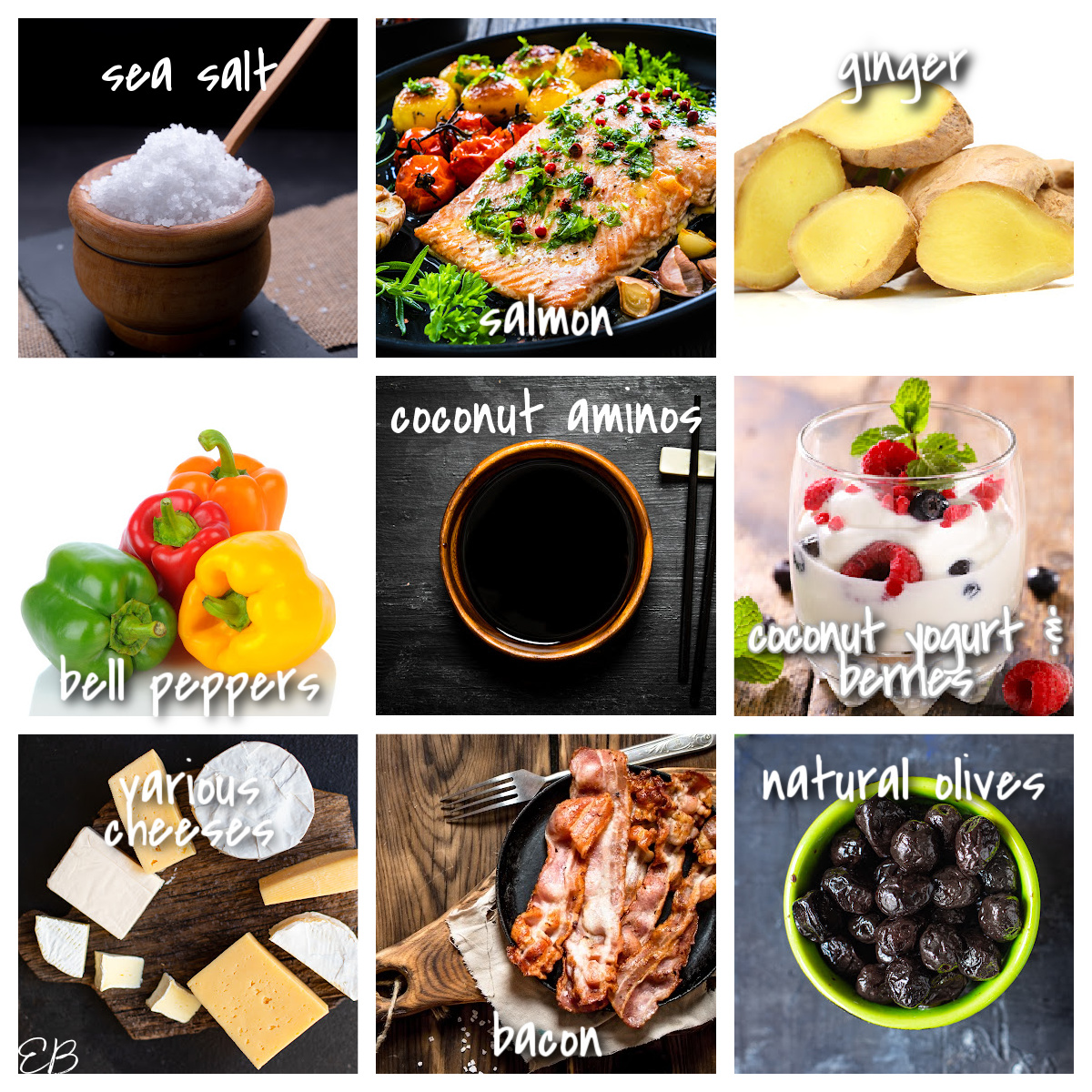 Is it hard to do a Keto Low-FODMAP diet
Surprisingly, it isn't that hard! You'll be surprised how many Keto foods you can still enjoy.
To give you an example, on this combination diet you'll be able to enjoy beautiful meats like beef, pork, chicken or salmon. You can bake with ingredients like coconut flour, enjoy many nuts and seeds, use toppings like pesto and aioli (homemade mayonnaise) and even top your meals with cheese!
You can make big salads, soups, omelettes, wraps and spaghetti squash boats.
So, after getting used to your new list of ingredients, it shouldn't be too hard to be content while you let some healing happen in your belly.
What is Low-FODMAP
Low-FODMAP is a term used to describe the molecules people with irritable bowel syndrome have difficulty digesting: — fermentable oligosaccharides, disaccharides, monosaccharides and polyols.
These molecules are found in common foods most of us eat everyday: apples, blackberries, cauliflower, onions, beans, cream and even sugarless chewing gum.
Creators of the diet, and now many doctors, recommend giving up the potentially offensive foods for 2 to 6 weeks, then reintroducing them one at a time to see which ones are fine and which ones are still offensive.
What symptoms are helped by a Low-FODMAP diet
You may choose a Keto Low-FODMAP diet for a combination of symptoms, including autoimmune related issues, inflammation, gas, constipation, diarrhea, bloating or stomach pain.
Individual bodies vary in their reactions to foods.
Thankfully, this list will help you to maintain your Low Carb diet while also implementing Low-FODMAP principles.
You can learn more about Low-FODMAP diets from these resources: 1, 2, 3, 4.
Refer to the list below, or Print it by clicking HERE: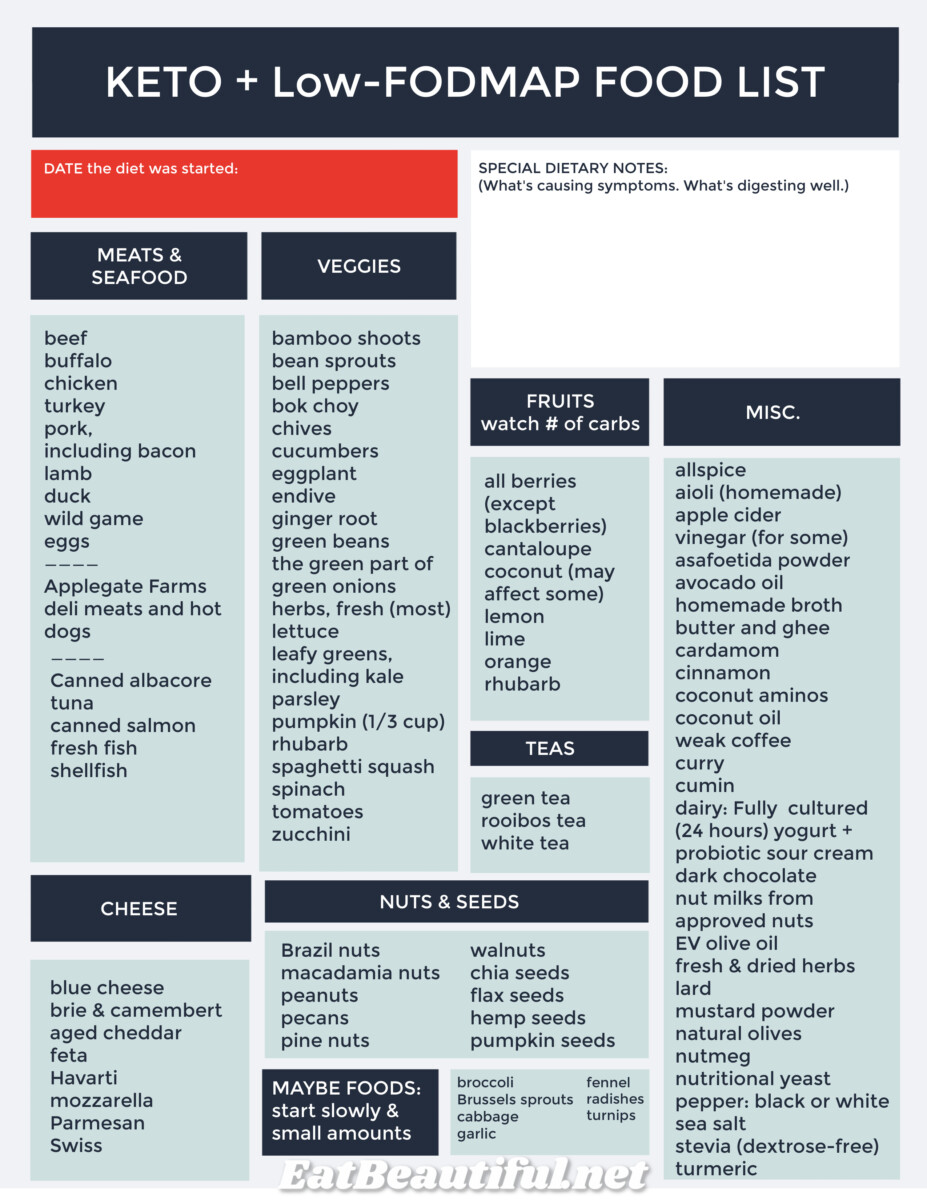 I hope this printable is helpful and makes the combination diet a lot easier.
Low-FODMAP related articles on Eat Beautiful:
You can Pin this post here: