Apple Carob Brownies are a great source of fiber, taste like a delicious, dense, moist, tender piece of cake or brownie, and we love them with breakfast, for snacks and anytime of day. Great to have around and can even be used to promote regularity and avoid constipation gently ("brownies for constipation"!).
Here's how the Paleo AIP version of the recipe looks: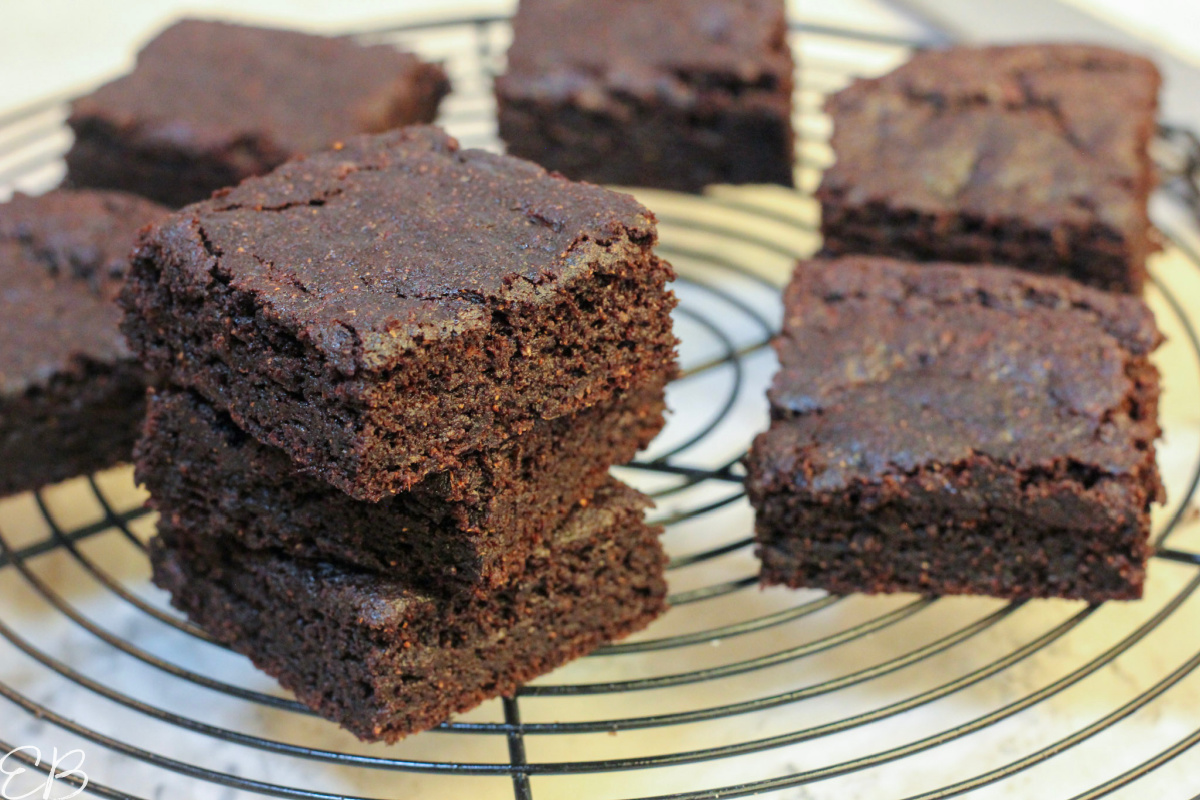 Process photos, Paleo AIP batter:
This brownie batter is thick, so you'll wet your fingers lightly, repeatedly, to pat it into place in the baking dish before baking.