I may receive a commission if you purchase through links in this post. I am not a doctor; please consult your practitioner before changing your supplement or healthcare regimen.
Paleo and Keto Cinnamon Ice Cream can be made dairy-free (or with heavy cream, if you tolerate and prefer it). Great for AIP, Low Carb, GAPS and Vegan diets, this ice cream is a favorite on pie + it's great all summer — and with fall desserts!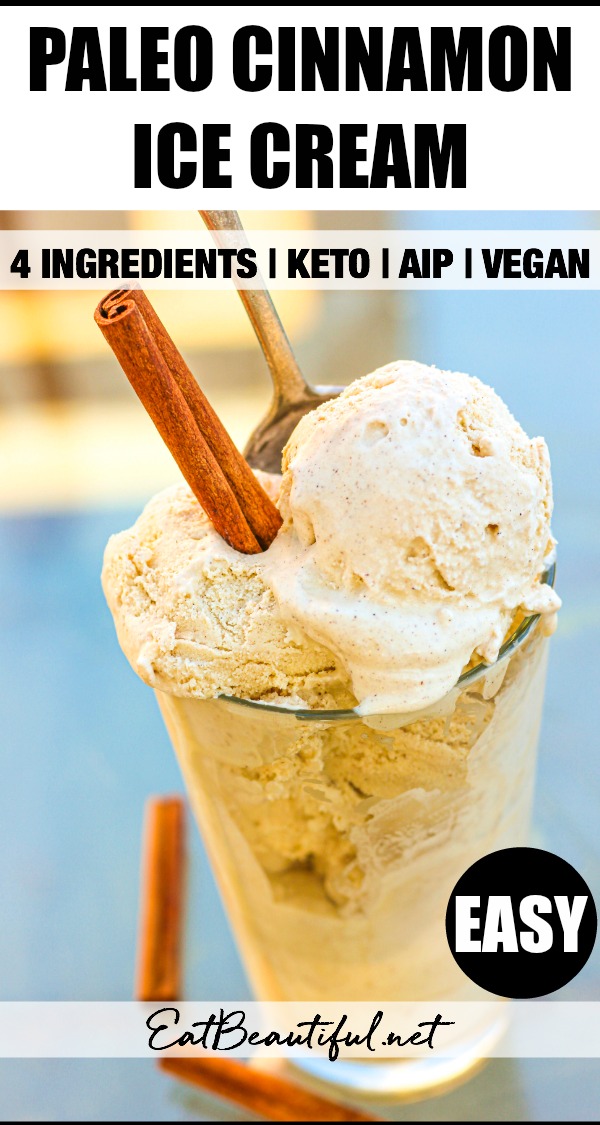 Jump to Recipe
Whether you're topping summer or fall pies, other autumn desserts or eating it on its own year round, Cinnamon Ice Cream is a versatile and universally delicious flavor!
The first time I had Cinnamon Ice Cream
The best piece of pie I ever had was Rhubarb. It was topped with homemade Cinnamon Ice Cream. That was in Julian, CA, the town our son is named after, in the year of our marriage, 1996. (Coming up on 25 years!)
Usually, I'm not that into pie. But this time I was. I'm always very into ice cream. It was the first time I'd eaten cinnamon ice cream. It went perfectly with the pie.
It also goes great by itself.
Cinnamon is usually on hand. Like vanilla, it's ubiquitously loved.
Enjoy this lovely flavor, and the summer that's here at hand, with hopefully plenty of homemade ice cream in tow… Perhaps you'll get to go to Julian one day? It's that idyllic town with rolling hills, oak trees, old gold mines and baked goods that make you linger.
Which cinnamon to buy
If you're wondering what the best cinnamon is, you aren't the first, and it's information worth knowing.
So briefly, here's what you need to know about choosing cinnamon for flavor, quality, the planet and most importantly, one's own health:
Both Ceylon and cassia varieties of cinnamon appear to have anti-diabetic and blood sugar lowering effects.
Cassia is the most common cinnamon, but it is not true cinnamon. It comes from the bark of the evergreen Cinnamomum aromaticum tree. It is sometimes cheaper, can have a strong flavor and is most often the variety we find in grocery stores. Cassia is native to Bangladesh, China, India, Uganda and Vietnam.
True cinnamon comes from the inner bark of the Cinnamomum verum tree, native to Sri Lanka. It is called Ceylon Cinnamon because Sri Lanka was formerly known as Ceylon! 🙂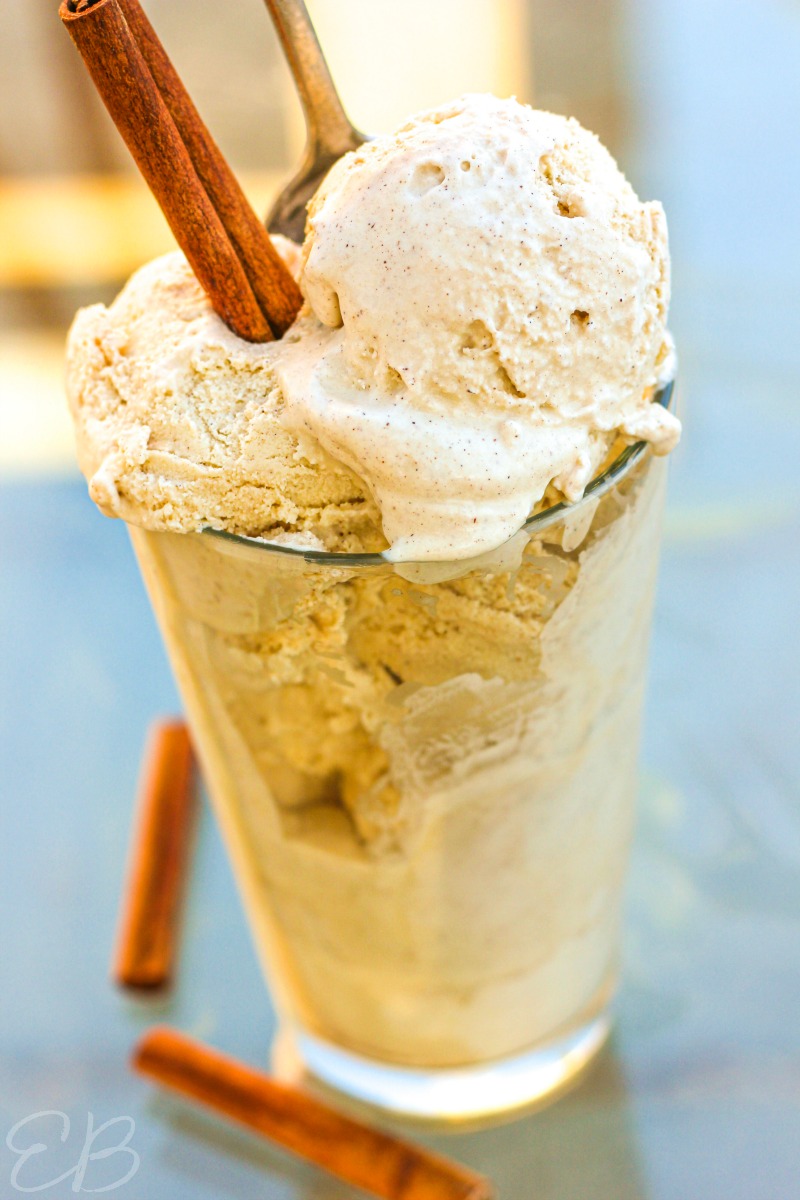 Both cinnamons can be equally delicious and nuanced in flavor. But Ceylon is usually milder. The difference between great tasting cinnamon is less about the variety and more about the sourcing and quality.
For flavor, I like this cinnamon best. It's a gorgeous bright color (almost orange), affordable and tastes simply amazing — a bit exotic, rich, yet still quite traditional and classic in flavor. This cinnamon is actually cassia. This company says about their cinnamon,
The world's finest cinnamon grows on the sides of volcanoes along the equator. Cinnamon trees flourish in the heat and love the volcanic soil. Our trees grow for 15 years – which produces a super oily cinnamon bark. The bark is harvested, sun dried and ground slowly to produce a lush, flavorful spice. There is no other cinnamon like this in the world. We fell in love with this cinnamon so much so that we formed a company around it. (source)
The company is called Red Ape because they protect native orangutan habitats with a portion of their profits. We used only Red Ape cinnamon in our ice cream shops because it had the best flavor. (If you're new to me and Eat Beautiful, my husband and I owned an ice cream company for 7+ years with gorgeous, homemade, custom ice creams, all Paleo, Primal, Keto, AIP, Vegan etc!)
Why I now buy Ceylon cinnamon!
So, here's the rub! I'm going to surprise you now by contradicting myself. Are you ready?
I preferred Red Ape's cassia-based cinnamon for gourmet flavor. But for health purposes (and great flavor), if you're going to have one cinnamon that you eat regularly, I prefer and now personally buy Ceylon. Here's why:
Cassia cinnamon is known to have high levels of coumarin which can be toxic (to the liver, lungs, kidneys, plus possibly carcinogenic). True Ceylon cinnamon has low levels of coumarin. (Cassia contains up to 1% coumarin, while Ceylon contains only 0.004%, or 250 times less [considered trace].)
Cassia competes with Vitamin K, so is actually a blood thinner and can prevent clotting.
Here's a truly great-tasting organic Ceylon cinnamon that is considered the lowest in coumarin of any brand (!). The downside is that Ceylon cinnamon is more expensive than other varieties. However, if you buy it by the pound, you won't have to buy it again for years.
Two other varieties
For the sake of being thorough, I'll quickly mention that there are two other varieties of cinnamon also commonly sold: Vietnamese (C. loureiroi) and Indonesian (C. burmanni). They are both similar to cassia, but the Vietnamese cinnamon can have the highest amount of coumarin of any variety and should be avoided. (source)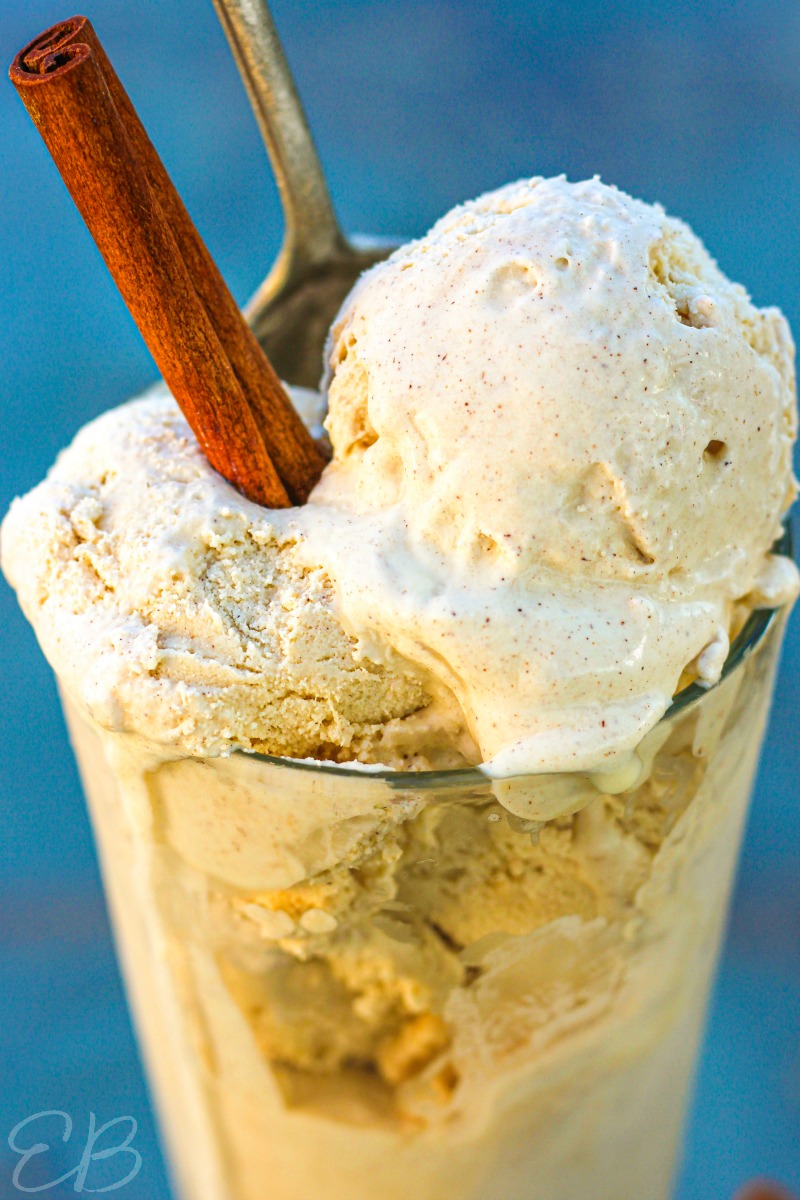 Tips when making Paleo Cinnamon Ice Cream
This ice cream recipe couldn't be much easier: Just blend together the 4 to 5 ingredients, and freeze!
IMPORTANT — But sometimes, people do overlook a few basics in terms of planning. To ensure success:
It's important to have your freezer set to the coldest setting. Typically, the highest number is the coldest setting.
Your ice cream freezer bowl needs to be in the freezer NOT the minimum of 6 hours, but fully overnight. A lot of people run into the problem of ice cream that won't freeze because they think 6 hours is enough. But, it just isn't.
Lastly, your freezer bowl must freeze in a flat, upright position. If it freezes at an angle the solution inside will not be evenly distributed when it sets, again resulting in ice cream that won't freeze.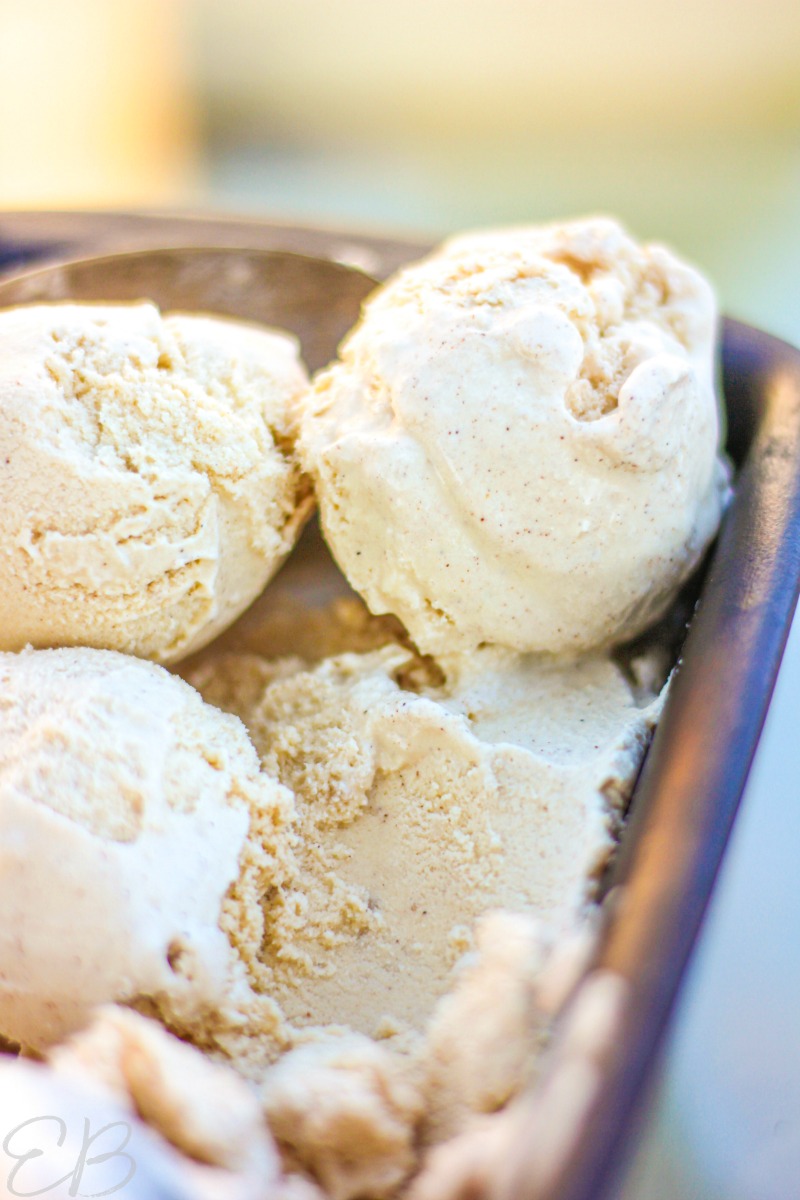 DAIRY-FREE OR DAIRY
If you're Paleo, Vegan or AIP, you'll make the dairy-free version of this recipe, with coconut milk.
For Keto, you can use either coconut milk OR, you can actually use part heavy cream + part water (surprising, but it works great!) This is the version I make for my boys and me. I make the coconut milk version for my dairy-free daughter.
On the GAPS diet, you can use fully fermented probiotic sour cream + water, or the coconut milk option.
Obviously, all other diets or no diet at all, just use what you prefer.
LEFTOVERS AND VANILLA
If you plan to eat all of the Paleo Cinnamon Ice Cream (4 servings), you do not need to add vanilla extract — unless you have it on hand and love the flavor. These days, vanilla is expensive, so it's okay to leave it out if you don't plan on leftovers.
But if you plan to make this ice cream ahead of time and have leftovers, it's best to add the vanilla. In addition to adding great flavor, the alcohol in vanilla extract actually lowers the freezing point in ice cream — and therefore increases scoopability.
Alternately, to make your leftovers scoopable, you can place your container in the fridge for 30 minutes, to help it defrost slowly, and more evenly.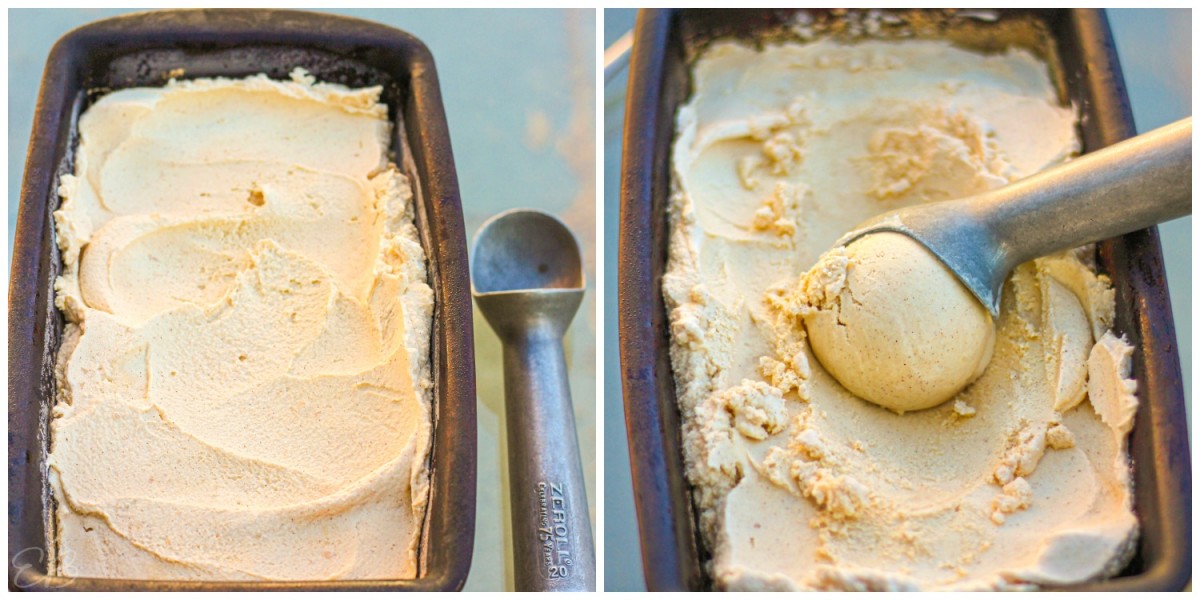 How to store leftover ice cream
Simply seal well, and freeze for up to 3 days. Press parchment directly on the ice cream's surface to reduce air exposure and ice crystals.
You can freeze ice cream for months, but it's best fresh.
To defrost and scoop, set out on the counter for 10 minutes; then test for scoopability. If the freezing container allows the edges to defrost a lot faster than the middle, you can also defrost the ice cream more evenly by placing it in the fridge.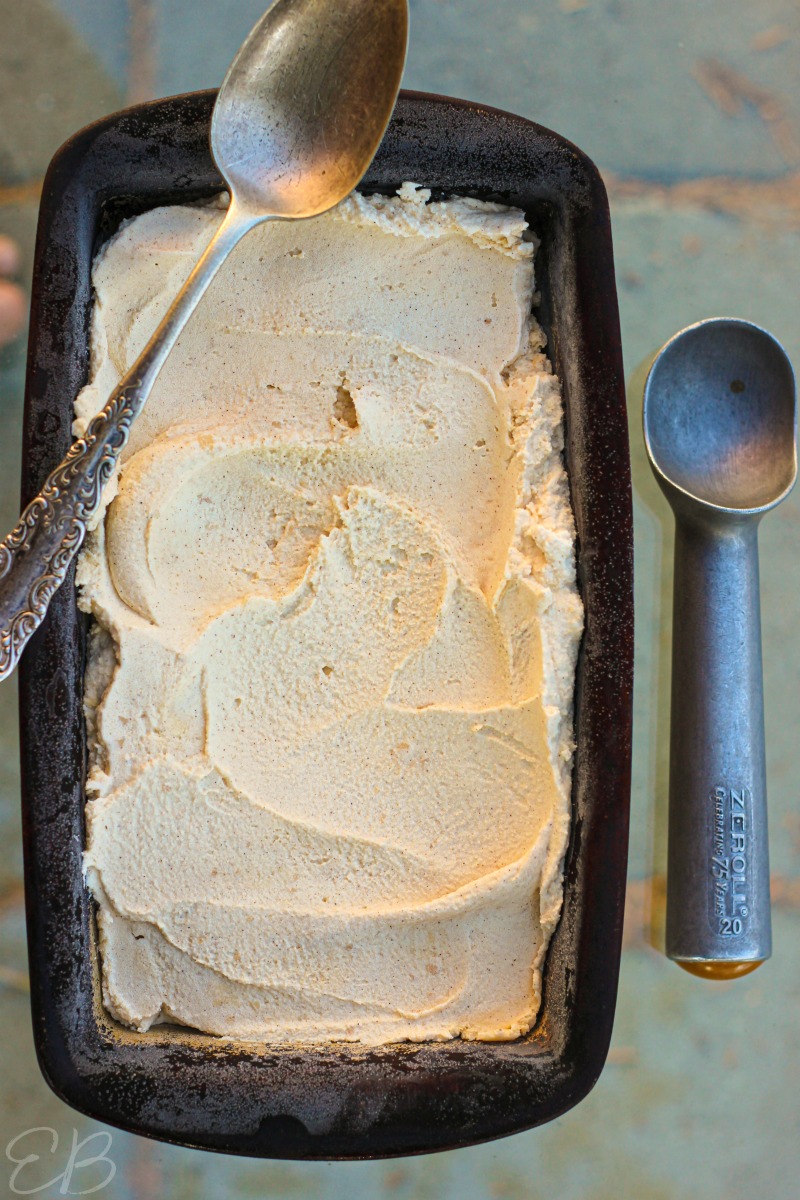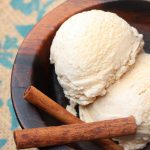 Print Recipe
Paleo Cinnamon Ice Cream — AIP, Keto, Vegan, GAPS
Cinnamon Ice Cream is that undiscovered ice cream flavor that's stupendously delicious by itself or with your favorite pie! Or with cake. Can't. go. wrong. 🙂
Ingredients
2

cups

creamy coconut milk

OR heavy cream (or probiotic sour cream for GAPS)

1

cup

water

(Yes, water! Water creates the right mouthfeel, when combined with cream and sweetener.)

½

cup

maple syrup or raw honey OR for Keto: liquid allulose

1

Tablespoon

pure vanilla extract

optional

1

teaspoon

cinnamon
Instructions
Place all ingredients in blender and puree until blended, about 10 seconds. (Don't over-blend if using heavy cream or it will turn to butter.) Or whisk together well by hand.

Pour into fully frozen ice cream maker cylinder (freeze overnight on coldest setting), freezing according to manufacturer's instructions. Serve; or freeze to harden more before scooping.
Notes
The nutritional facts below are for the Keto version of this recipe.
Nutrition
Calories:
193
kcal
|
Carbohydrates:
4
g
|
Protein:
1
g
|
Fat:
58
g
|
Saturated Fat:
1
g
|
Sodium:
1
mg
|
Fiber:
1
g
|
Sugar:
1
g
|
Calcium:
5
mg

If you LOVE ice cream, here are some other favorite flavors: