I may receive a commission if you purchase through links in this post. I am not a doctor; please consult your practitioner before changing your supplement or healthcare regimen.
25 Low FODMAP AND Keto Recipes is for those of you who really need more Keto + Low FODMAP recipes! I hope you find your horizons expanding as you see all the yummy and easy recipes you can make for yourself!
If you're ever not sure which foods are both Keto and Low FODMAP, or need a convenient list for the grocery store, Find Keto Low FODMAP Food List with Free Printable here.
This post is separated into Main Dish recipes and Side Dish recipes.
What is Low FODMAP
Low FODMAP is a term used to describe four molecules some people have difficulty digesting: — fermentable oligosaccharides, disaccharides, monosaccharides and polyols.
These molecules are found in many Keto foods, including blackberries, cauliflower, beans, cream and even sugar-free chewing gum.
Doctors recommend giving up potentially offensive foods for 2 to 6 weeks, then reintroducing them one at a time to see which ones are fine and which ones are still offensive.
A quick description of what Low FODMAP Keto means
As luck would have it, some recipes are already Low FODMAP and Keto (without meaning to be), or they're easy to adapt with a quick substitution, or by leaving out an ingredient.
On this combined diet enjoy: beef, pork, chicken, turkey, fish and more. Enjoy many nuts and seeds. Use toppings like pesto and aioli (homemade mayonnaise), and even use cheese in your cooking!
Make salads, soups, scrambled eggs, omelettes, wraps and spaghetti squash noodles.
And then … these specific recipes should really make the diet a whole lot easier:
Main Dish Low FODMAP and Keto Recipes
1. Pork Tenderloin with Blueberry Sauce
Juicy and tender, simple to make, fast and easy, but with such an exciting sauce and well-loved meat, Pork Tenderloin with Blueberry Sauce is a sure winner, and you sure won't feel like you're missing out with this entrée.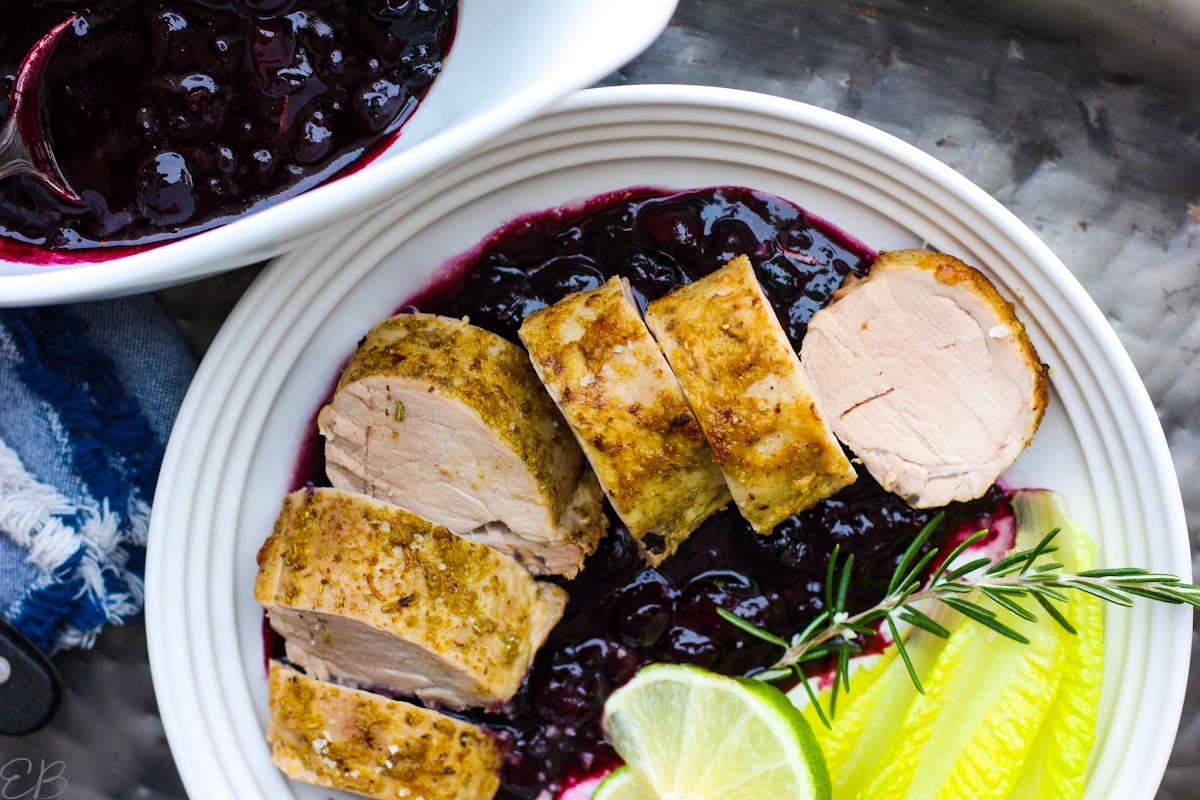 2. Low-FODMAP Beef Curry
Instead of ground beef, this soup-meets-stew uses tender chunks of beef, either stew meat or cuts like chuck roast, to create a warming meal that's healthy comfort food. Low FODMAP Beef Curry is a "dump and cook" Instant Pot recipe.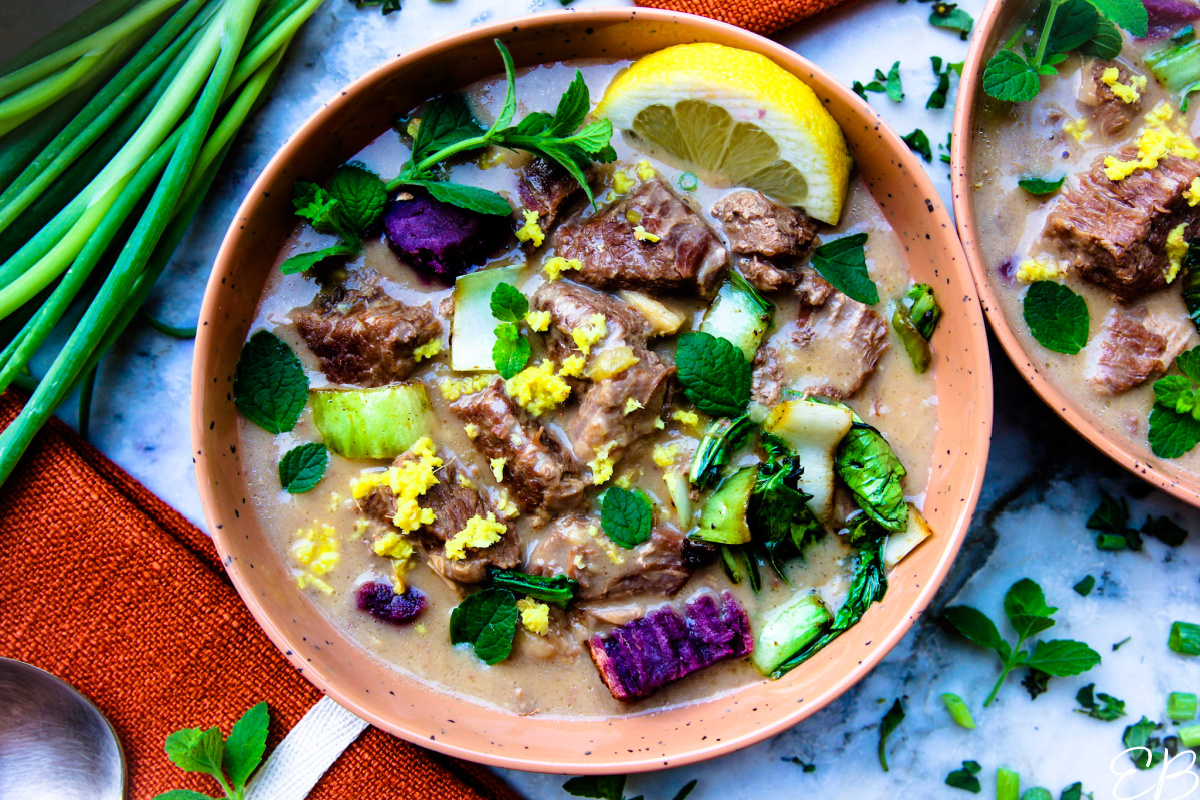 3. Ground Turkey Gyros
Such a fun dinner, that's different than the usual fare, Ground Turkey Gyros also provide a good bread option. Follow the recipe using the Chia-Flax Tortilla recipe option. This recipe comes together easily for a delectable satisfying meal.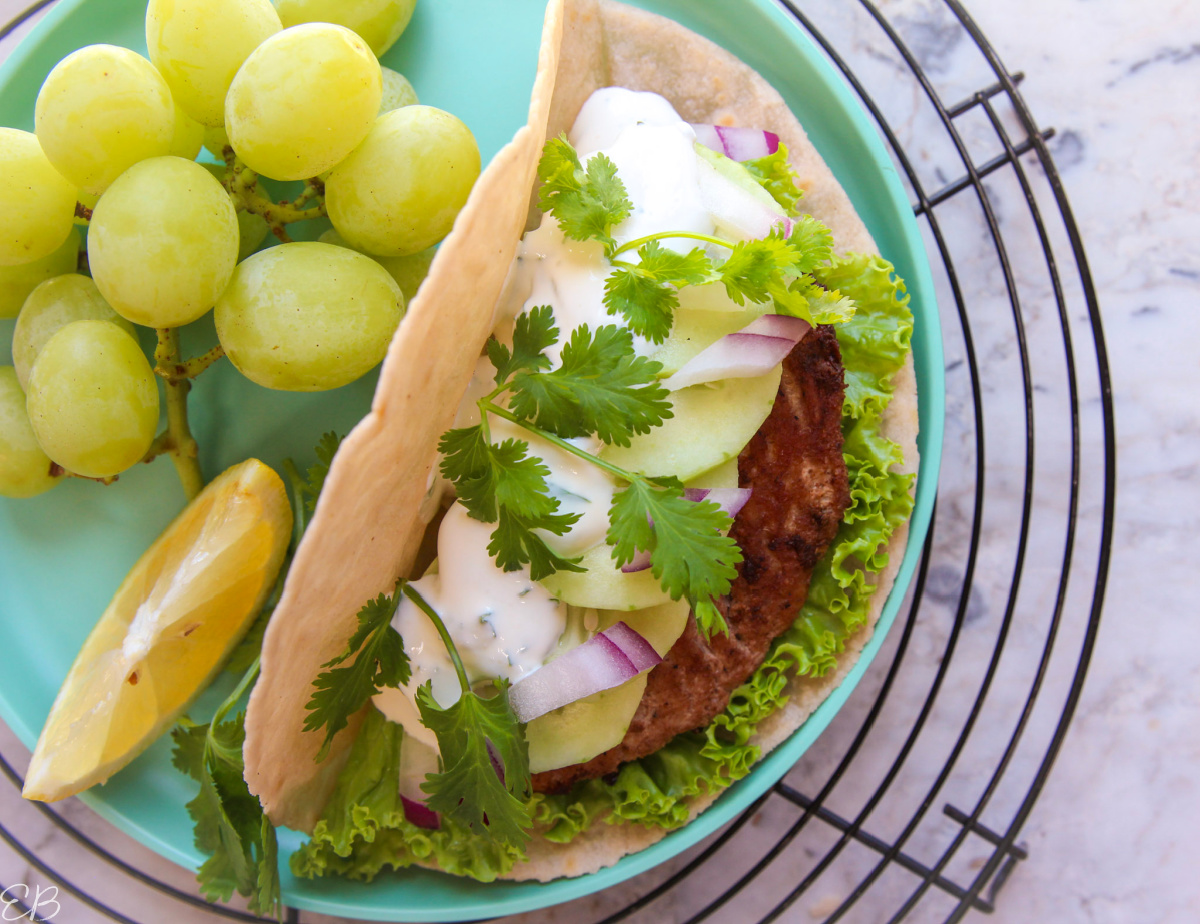 4. Middle Eastern Beef Stew with Za'atar
Make this flavorful Beef Stew in your Instant Pot, oven, slow cooker or on the stove top! AMAZING flavors in this spiced savory, succulent 1-pot stew.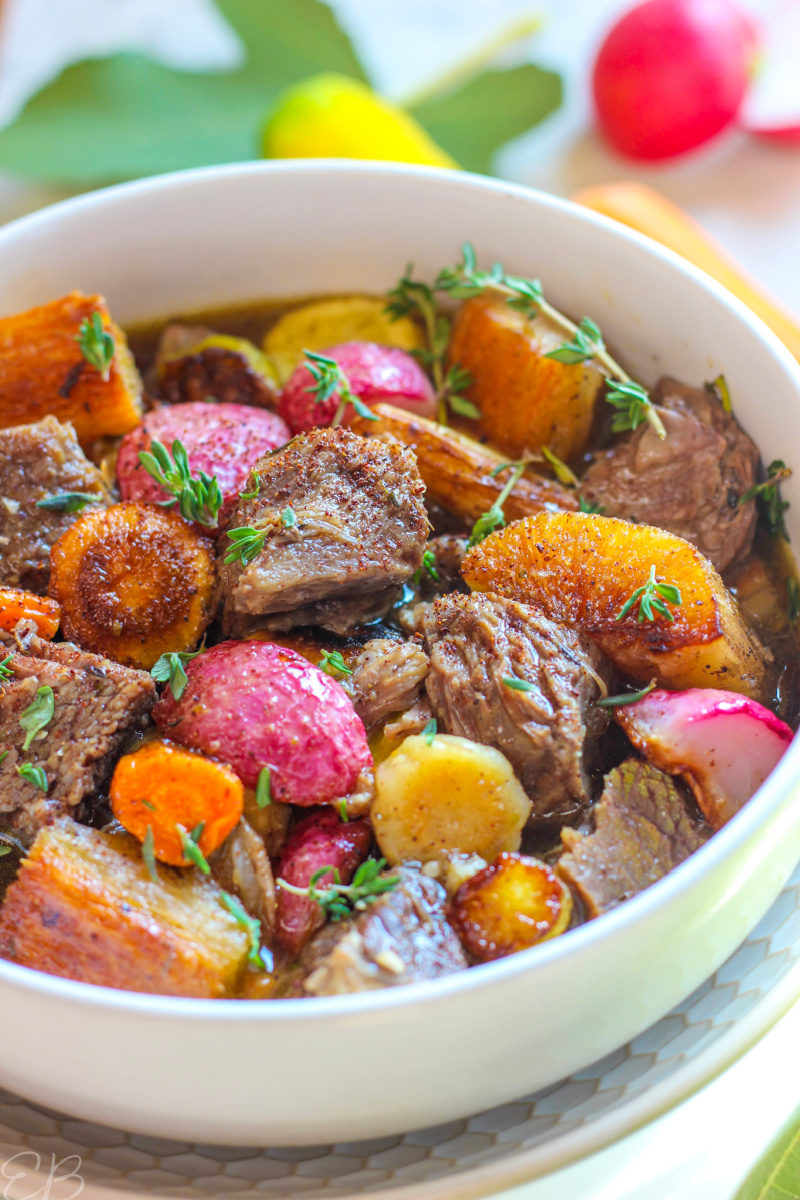 5. Keto Beef, Egg and Cheese Muffins
So easy to grab for breakfast, lunch, snack or dinner, savory Beef, Egg and Cheese Muffins and are a convenient meal in your hand.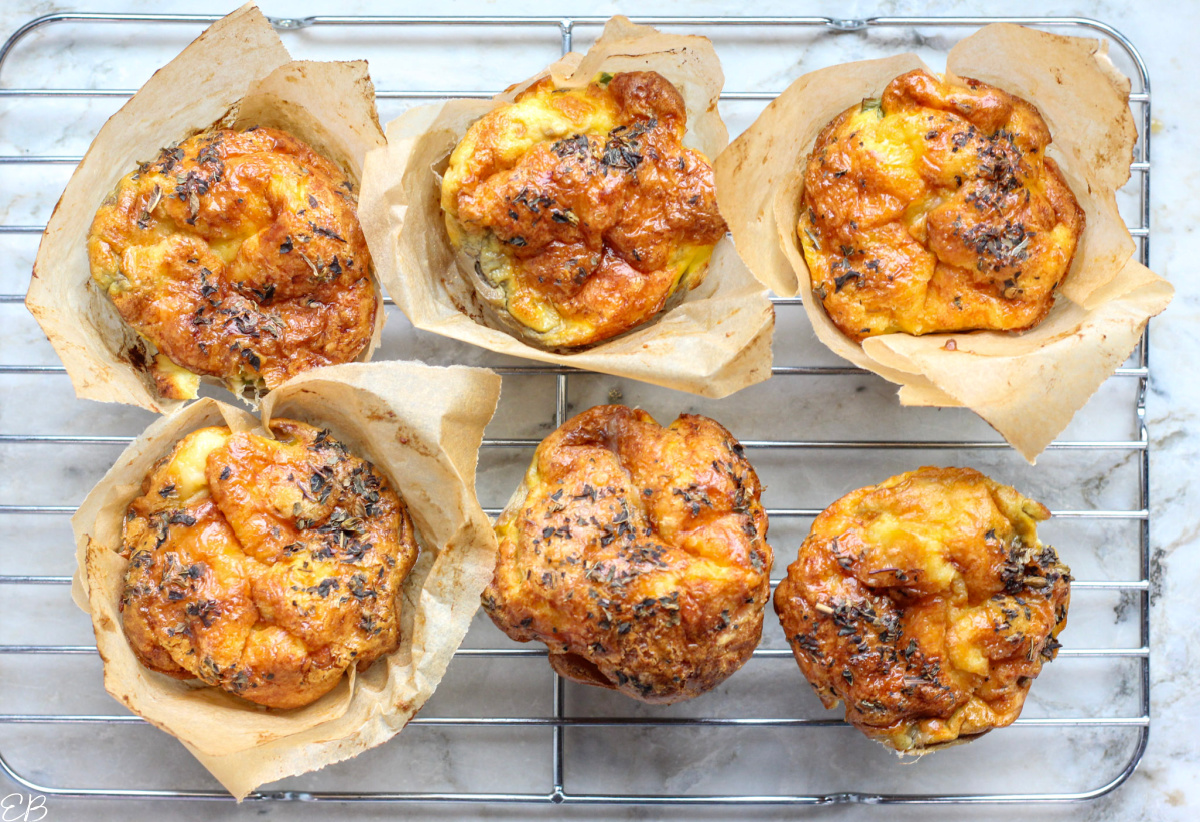 6. Asian Chicken Chopped Salad
For those meals when a salad is what you want, this Asian Chicken Chopped Salad is SO good. Love the dressing and crisp texture of the easy to digest veggies.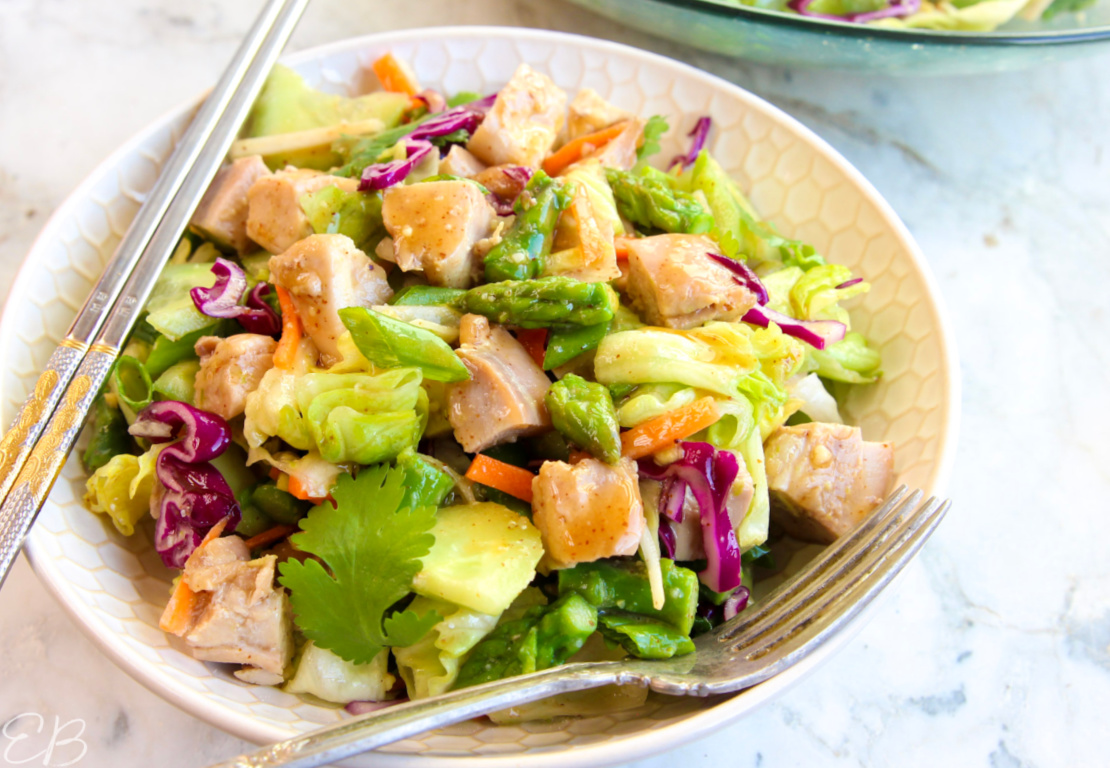 7. Coconut Ground Beef Curry with Turmeric
Enjoy this Ground Beef Curry when you need an amazing, reliable meal that's also easy and fast to make.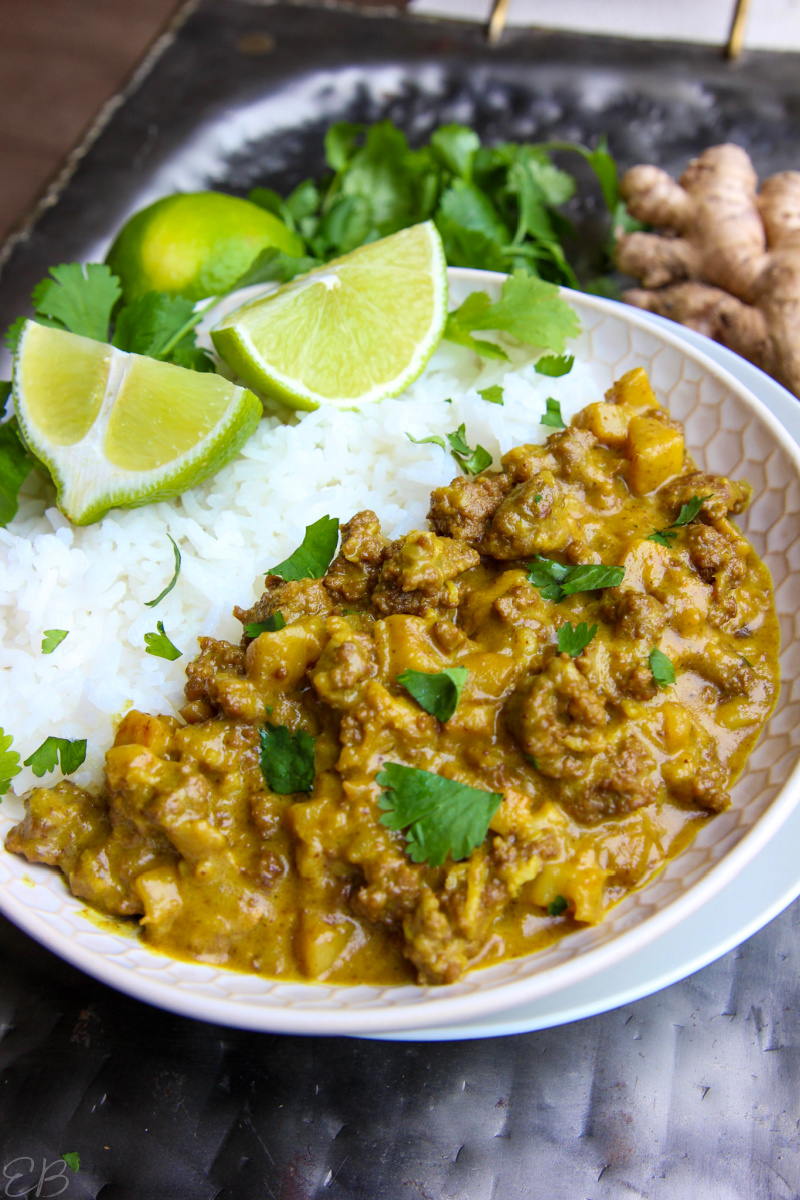 8. Scallop Scampi with Zucchini Noodles
It's hard to find a prettier summer meal than this, but you can also make it year round. Scallop Scampi has a quick prep time and is lovely enough to serve to guests, but simple enough to make for one.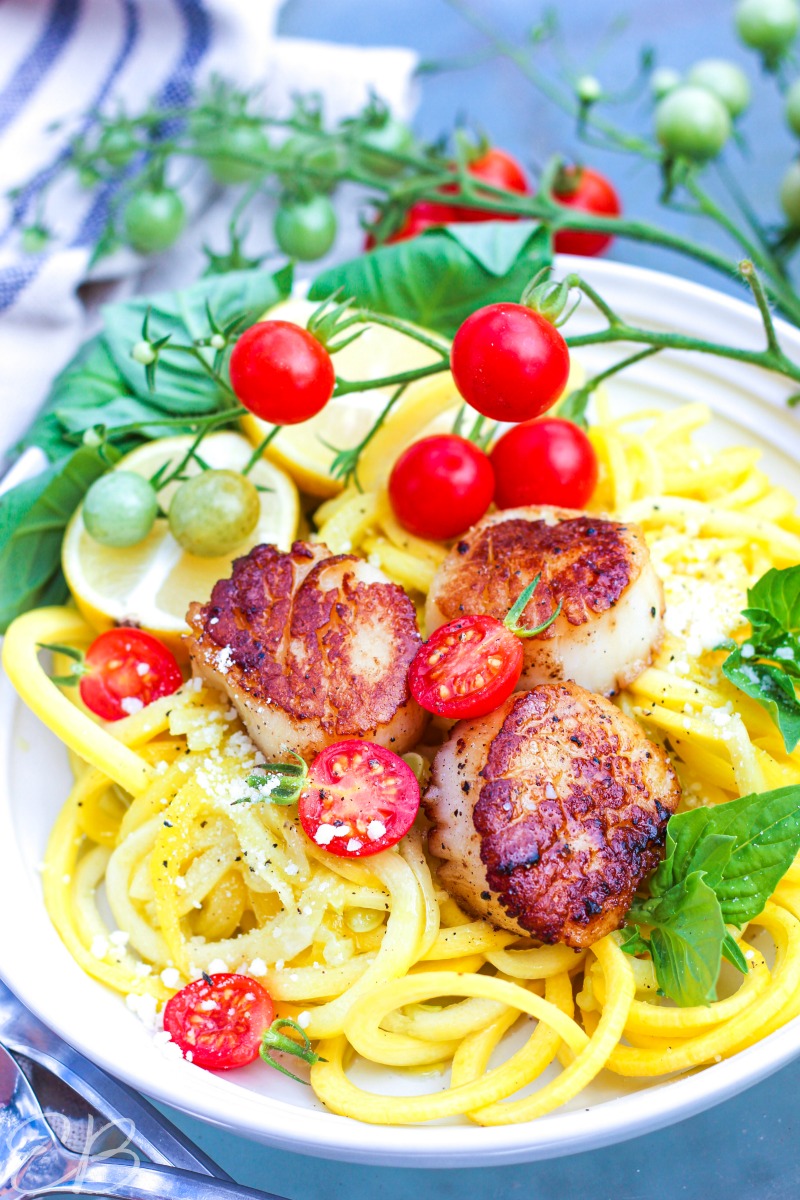 9. 5-Ingredient Chicken Stir Fry
This simple dish is lovely and gentle, sure to satisfy. See the Low FODMAP version of 5-Ingredient Chicken Stir Fry, and enjoy the 8 minute cook time!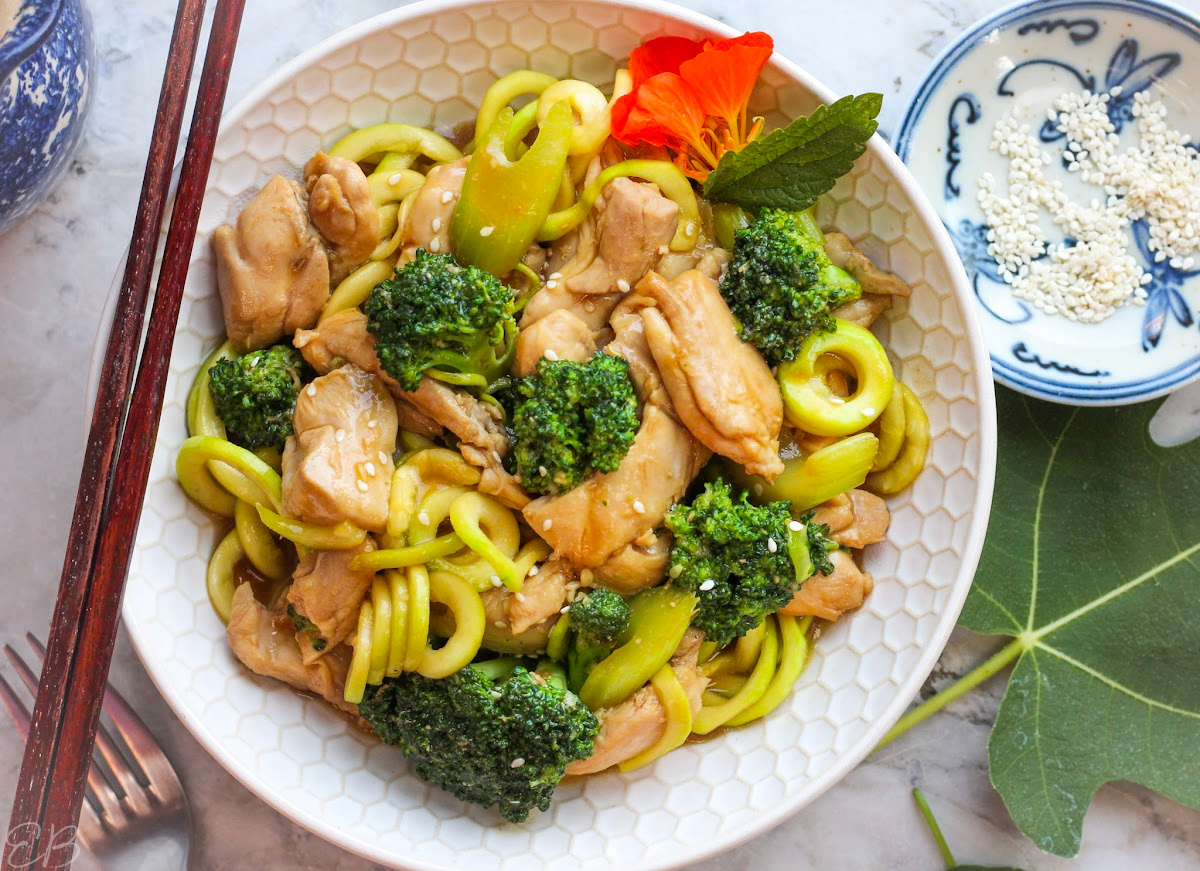 10. Ginger Lime Salmon
One of my favorite reliable recipes, good enough to serve to guests, Ginger Lime Salmon allows you to make perfectly cooked salmon that's scrumptious and special, but without any work, another easy recipe! Be sure to see the Low FODMAP notes for this recipe.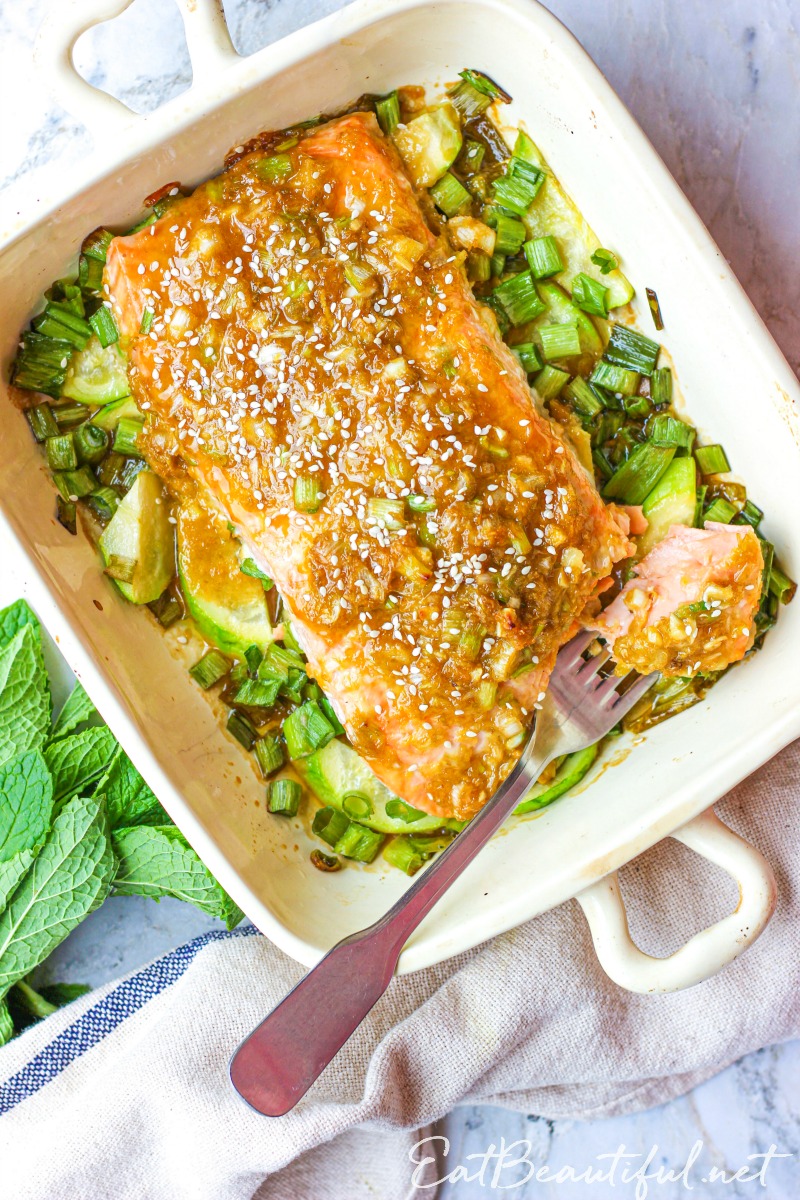 11. Easiest Beef Short Ribs
Make Easiest Beef Short Ribs with just 4 ingredients and 10 minutes of prep time! You'll love this EASY dinner, and the flavorful outcome.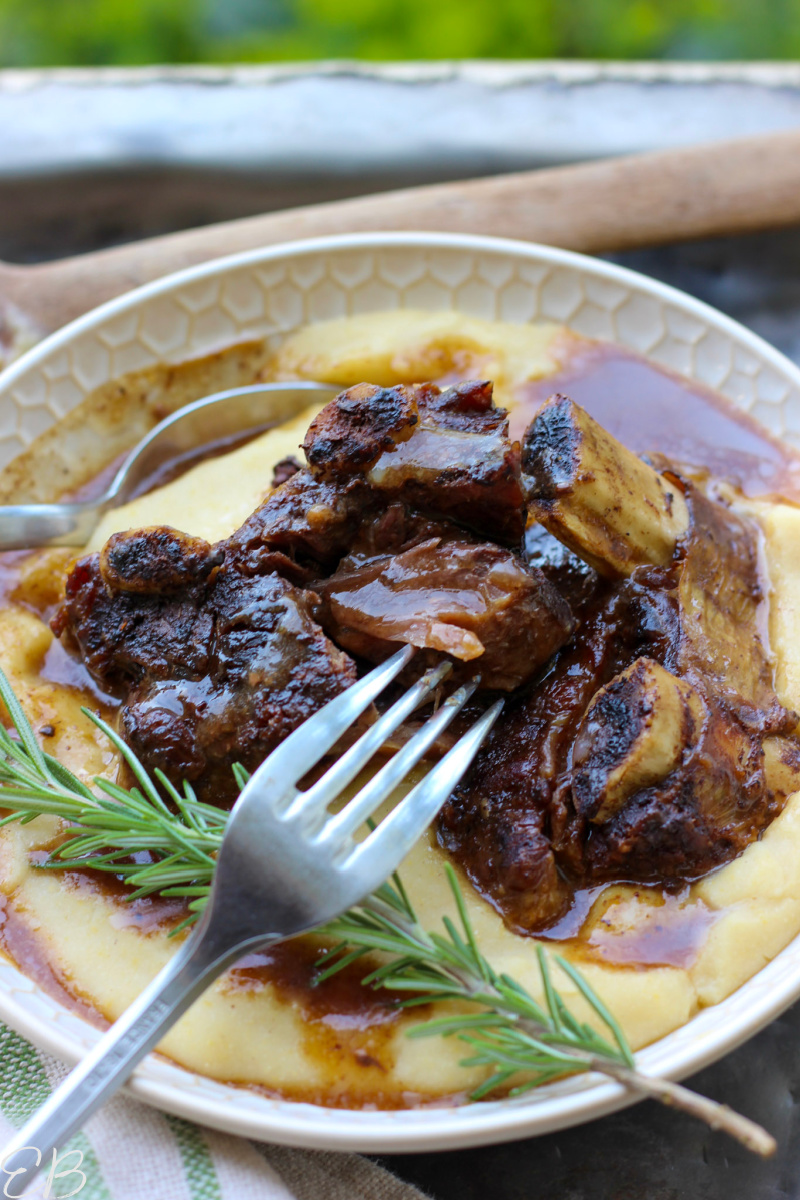 12. Zucchini Ginger Bisque Soup
For the meals you don't need or want meat, or perhaps you're having meat on the side, and you just want a great and simple soup, I simply love Zucchini Ginger Bisque Soup! It's a comforting purée of one of my favorite veggies and definitely my favorite healthy spice, fresh ginger! Nothing so satisfies as this creamy, spicy soup, and it's also non-dairy, for those of you on Keto who avoid it.
13. Spaghetti Squash Fried Rice
I love this simple dinner, and that spaghetti squash can be turned into a Chinese dinner. Follow the Low FODMAP and Keto recipe notes for Spaghetti Squash Fried Rice.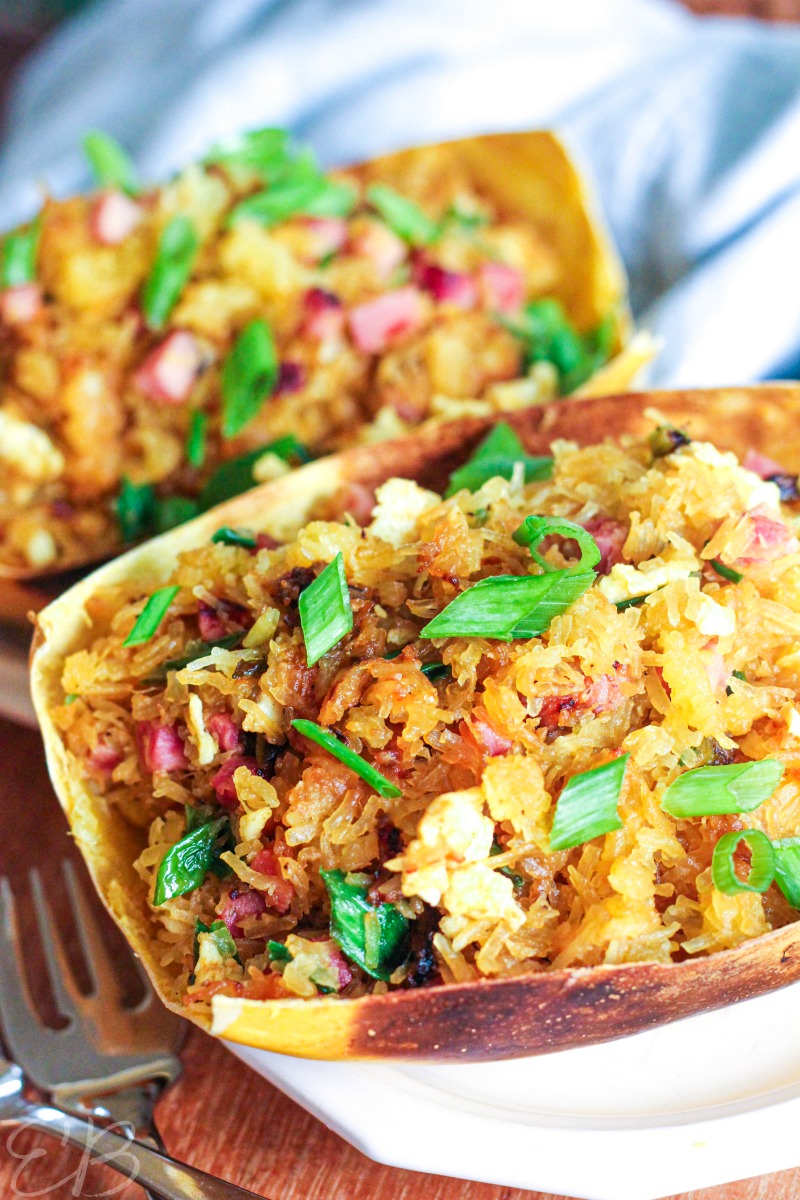 14. Low FODMAP Mexican Beef Chili
Sprouted red kidney beans are low carb in small amounts and Low FODMAP, but you can also omit the beans if you want Chili Con Carne Low FODMAP Mexican Beef Chili — with one less step. The fiber in beans is great, though, if you digest them well.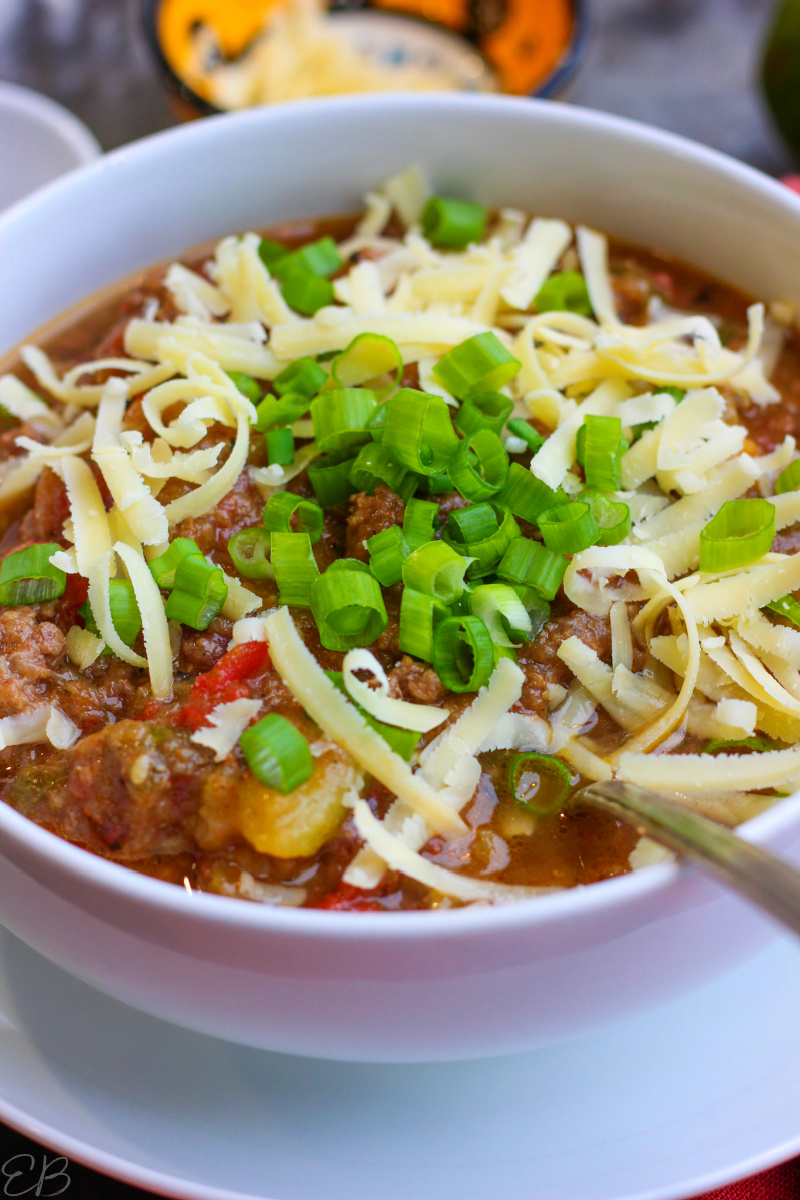 15. Salmon Patties
This recipe for Salmon Patties is based on the recipe my Granny used to make us, all growing up. It's comfort food hot or cold. For a complete meal, serve with a green salad or Lemon Roasted Green Beans and optional Chia-Flax Tortillas.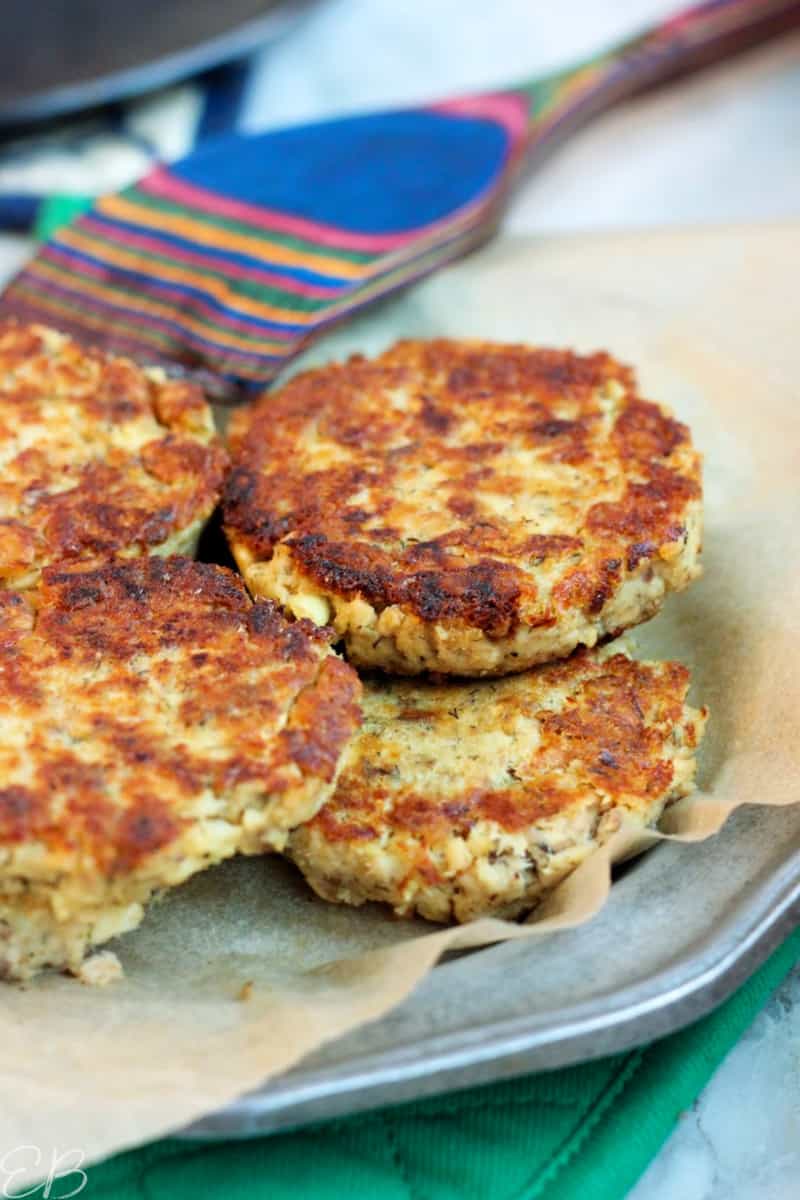 16. Chinese Hot and Sour Stir Fry
With pork tenderloin and a few veggies on the "maybe" list, this is a great Stir Fry recipe to phase into as you begin to add in new veggies. Make it to fit the exact veggies you know you do great with: The "maybe" veggies are broccoli and cabbage, so choose the one(s) that don't cause you bloating. You may also sub in any other veggie that you know you digest well. This stir fry has a great sauce, and doesn't need a huge variety of vegetables to be great.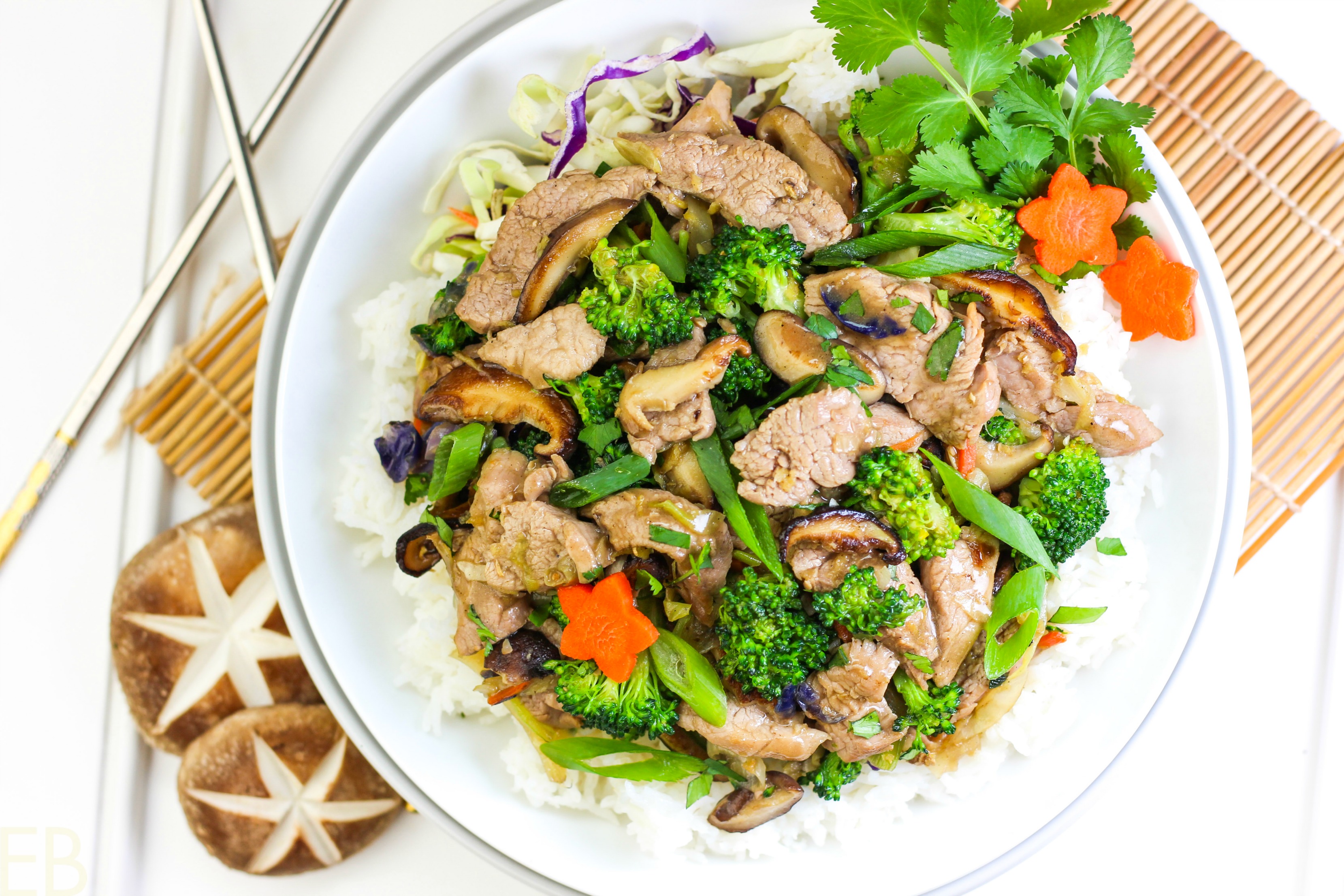 17. Keto Baked Caesar Chicken
This lovely main dish cooks in a succulent homemade sauce: Just omit the garlic, and you have the perfect Low FODMAP dinner. Make Keto Baked Caesar Chicken with lettuce greens on the side, and pour the extra creamy pan juices over them for a lovely wilted salad.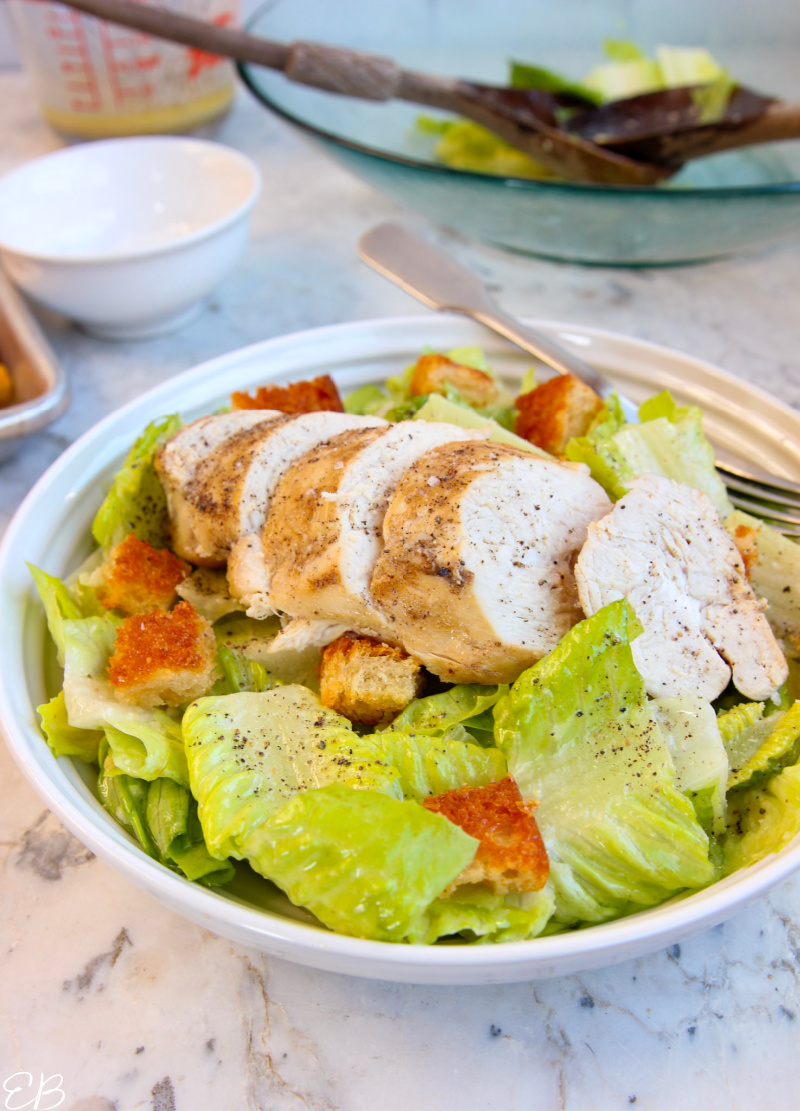 18. Crispy Beef from Stew Meat
Enjoy this economical approach to delicious and versatile Crispy Beef! Use it for tacos, bowls, salads, burritos, sandwiches, omelettes and more.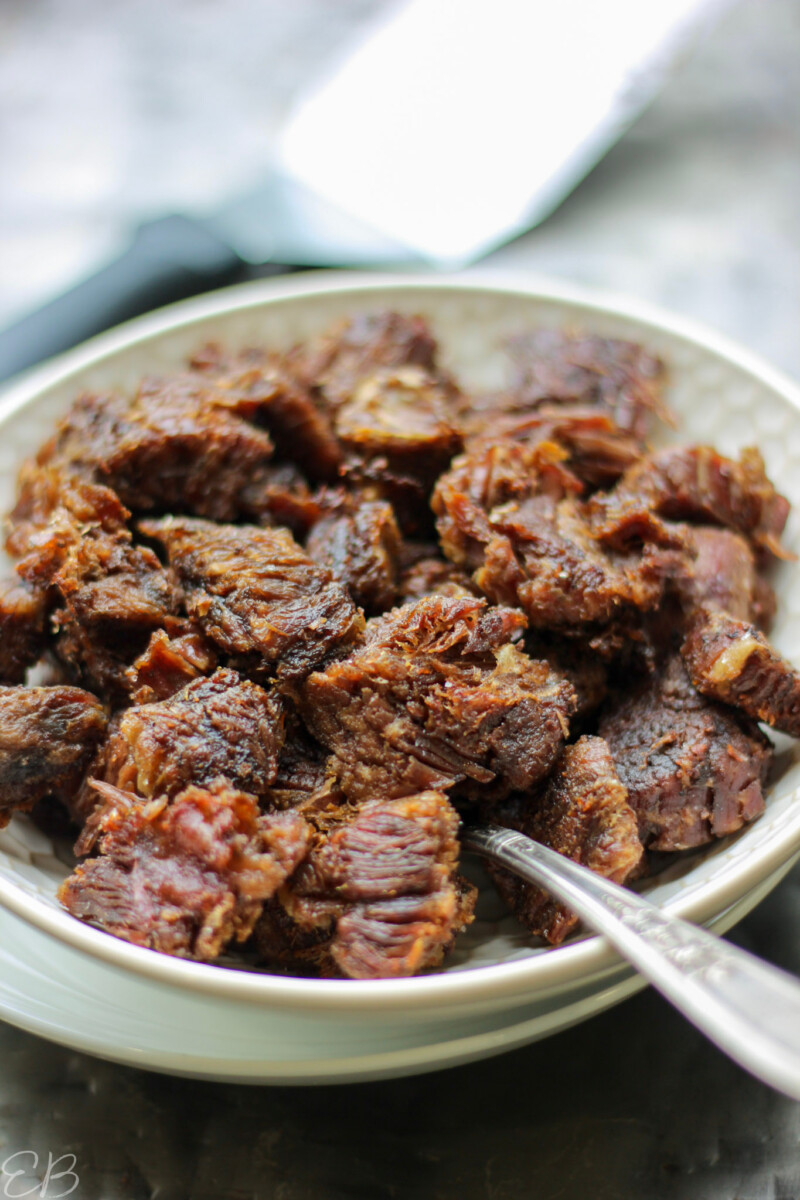 19. Meal Prep Chicken Thighs
I personally love this main dish. I make it weekly, for dinners and leftovers, which we eat for lunch or sometimes again for dinner. Serve Meal Prep Sheet Pan Chicken Thighs with salad, veggie pasta (such as spaghetti squash or zoodles [both listed below], or your favorite bowl ingredients, chopped into chunks.
Side Dish Low FODMAP and Keto Recipes
20. Lemon Roasted Green Beans
A delicious and easy side dish, perfect in the summer, or fitting for the holidays, Lemon Roasted Green Beans get a bit blackened and shriveled from being roasted, and then have a fine lemony zing.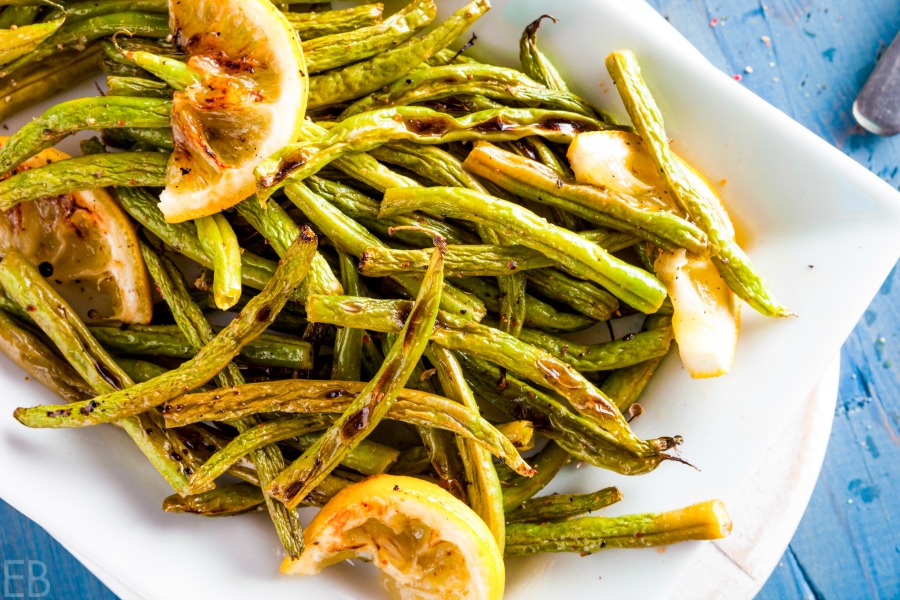 21. Baked Spaghetti Squash with Pesto
Follow the cooking instructions you'll find here for simple baked spaghetti squash. Then: Top first (optionally) with your preferred fat, like butter or coconut oil, and finally add Lemon Mint Pesto, to taste, or regular basil pesto.
22. Zucchini Noodles (Zoodles) with Lemon Mint Pesto
Lemon Mint Pesto is a great condiment to liven up fresh veggie pasta. Serve with a simple protein like baked or sautéed salmon or chicken. Here's how to make zoodles.
23. Coconut Yogurt and Berries
Enjoy Homemade Coconut Yogurt for breakfast or as a side to a meal. Stay with a 1/2 cup portion of the yogurt itself for it to be Low FODMAP, and the only berry to avoid is blackberries. If you choose to sweeten this, stevia is Low FODMAP, but I'd recommend learning to love food without sweeteners.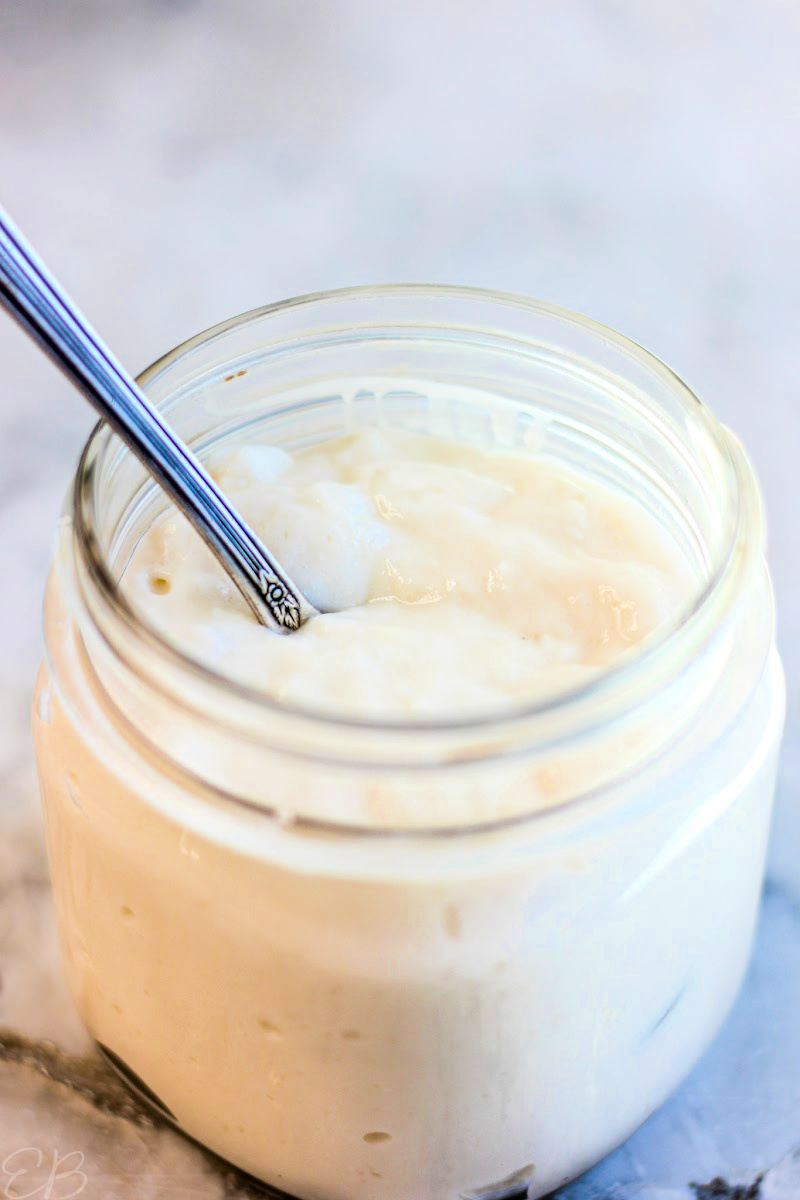 24. Chia Flax Tortillas
It's SO nice to have a bread to enjoy on this combined diet, so make a quick pile of Chia Flax Tortillas (no rolling out with this recipe!), and make wraps, quesadillas!!, tacos, burritos and more.
25. Keto Low FODMAP Quesadillas
Find the best cheesy Keto Low FODMAP Quesadillas here. Make the Tortillas recipe mentioned above, and then these are the good melting cheeses to choose from that are Low FODMAP: aged white cheddar, Havarti and mozzarella. Enjoy this special, simple comfort food on this diet that — probably no longer seems super restricted! 🙂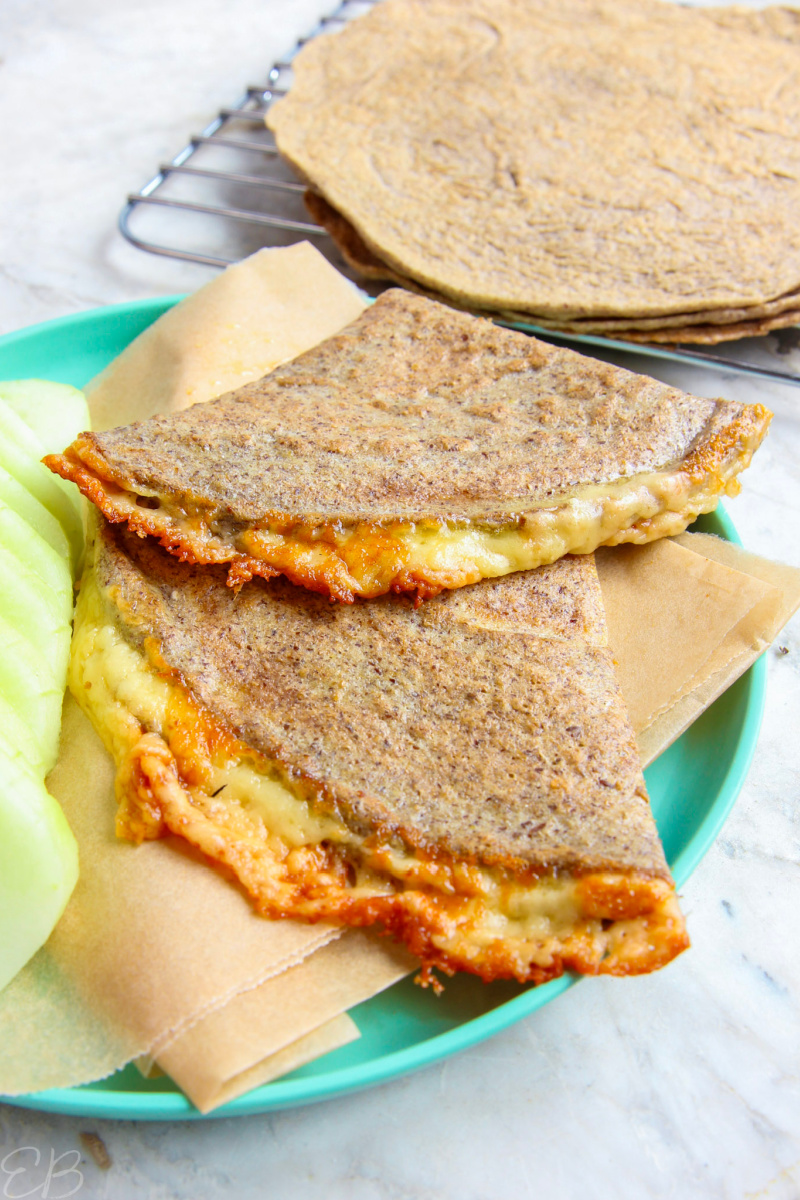 You can Pin this post here: